ALBUM REVIEW: Peter One Returns to Music 30 Years After Cote d'Ivoire Stardom
---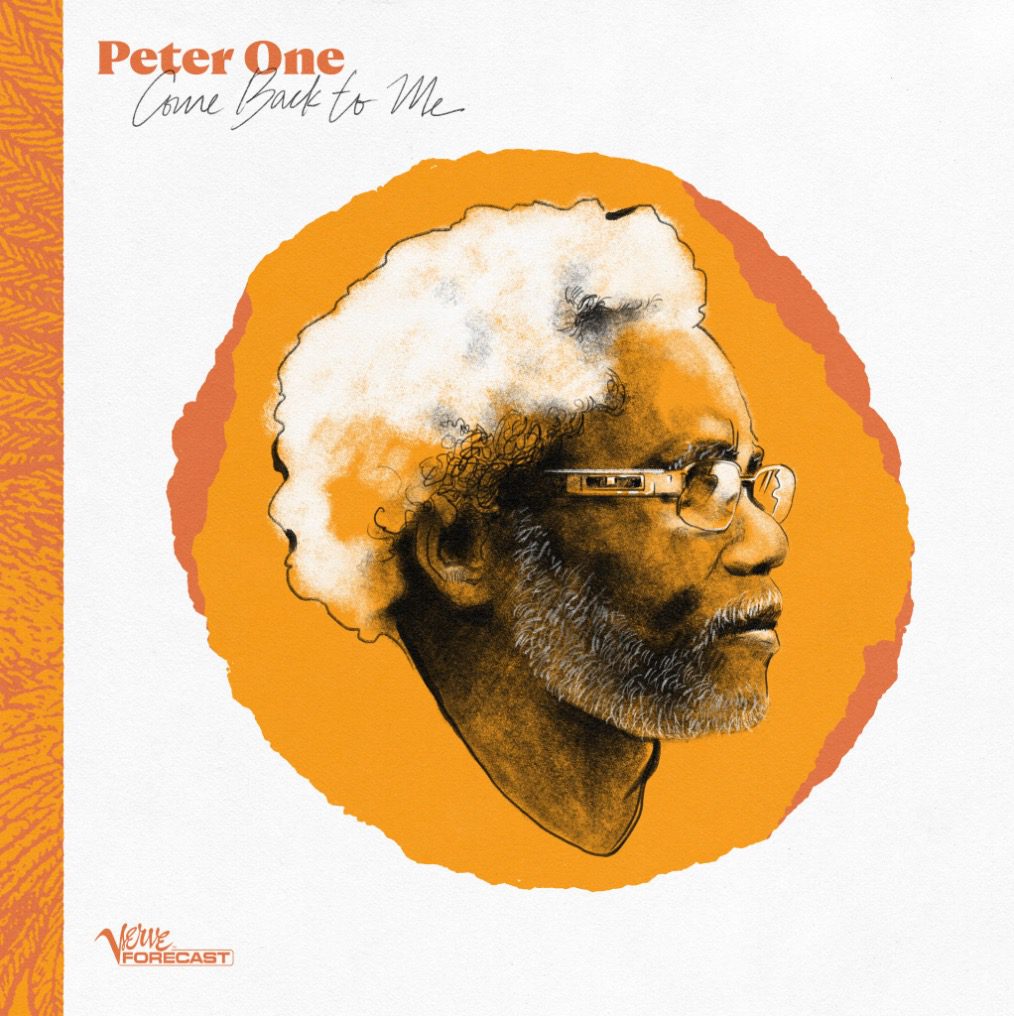 Peter One's story is intrinsic to his new album, Come Back to Me — moreso than most. This is One's first album in 30 years. After attaining stardom in his native country, Cote d'Ivoire, One (Pierre-Evrard Tra) fled the civil war there and emigrated to the United States. After duking it out in New York City as it recovered from the crack epidemic in the mid '90s, One now lives in Nashville, working as a nurse and a father of two. His children are grown and One is retiring from nursing, making room for his first love: music.
Come Back to Me amply illustrates why Peter One was able to make waves in Cote d'Ivoire as a precocious university student in the '70s, freely blending the West African guitar styles of G.G. Vickey and Eboa Lotin with American folk pop like Simon & Garfunkel and French art songs. One was introduced to folk music by his college dorm mate Jess Sah Bi, and the two took the West African scene by storm. Unfortunately, their promoter's money ran out and their career ended before it began. Bi joins One on "Bonne Annee," a buoyant number that emphasizes confident guitar fills and a sense of togetherness.
One's distinctive voice — high, reedy, but by no means weak — is captivating. On songs like the album's opener, "Cherie Vico," we are carried along in the rush of his joy. The album's finale, "Birds Go Die Out of Sight," leaves us on a more somber note, as One mourns a friend who passed away shortly after returning to Cote d'Ivoire. The song serves almost as a warning that we can't go back to where we've been. Here, the lyrics are softened by One's gentle, compassionate delivery.
For One, at least, that forward-looking view has manifested into a renewed sense of purpose. Nursing brought Peter One to Nashville, but music helped him stay. One bridges the Atlantic with his guitar-driven music and gentle yet pointed lyrics. His passion for music, his sincerity, transcends language — English, French, or Gouro (sometimes all three in a single song), the emotions shine through.
Peter One's Come Back to Me is out May 5 on Verve Forecast.
---