ALBUM REVIEW: Patty Griffin Mines Gems From Her Private Collection via 'TAPE'
---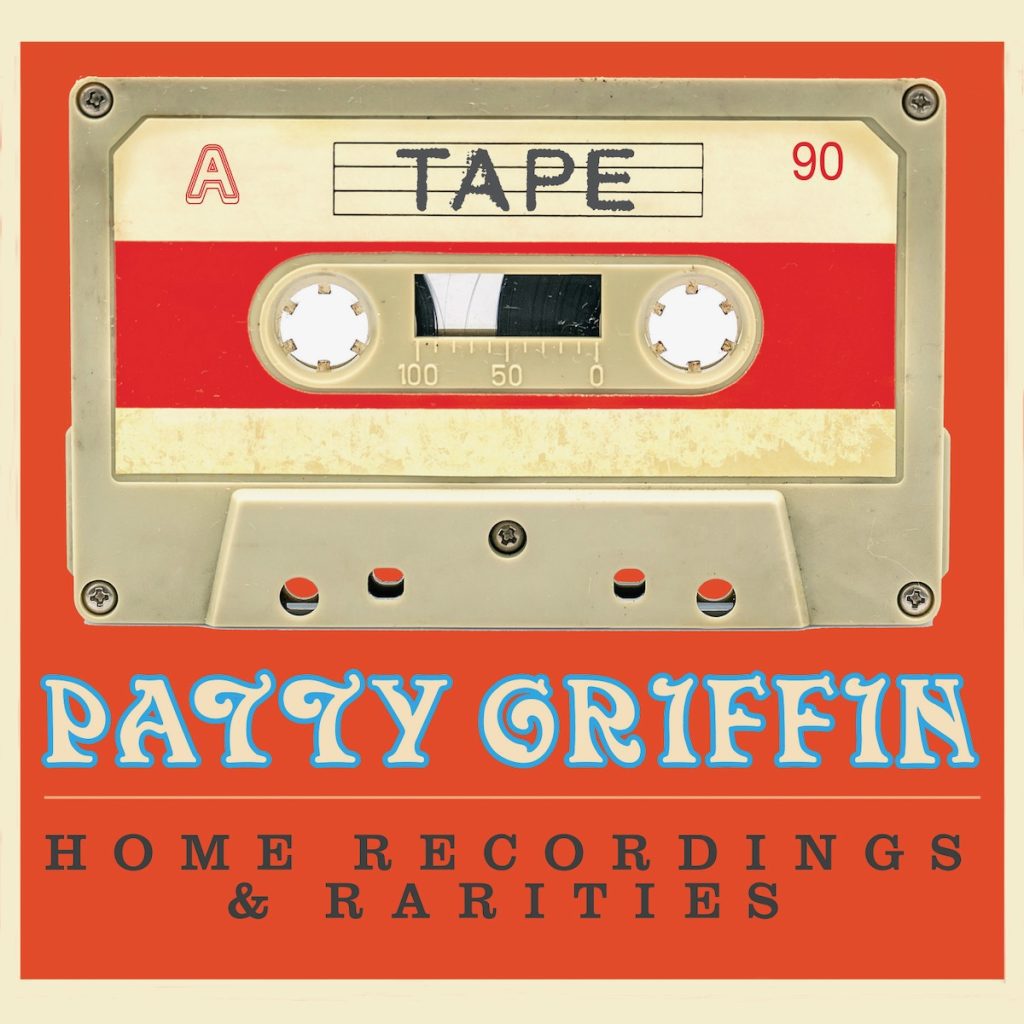 Patty Griffin wants you to know she's sorry in advance for the sound quality.
Prior to the release of Griffin's new album, TAPE, the acclaimed songwriter put out a statement about her latest album with the tongue-in-cheek apology, knowing full well that the beauty of her newest collection is found in the intimate imperfections and warm bedroom feel of these musical artifacts.
In case you missed the memo, TAPE is Griffin's rarities project, a charming endeavor birthed from the forced grounding of a global pandemic. During the downtime, Griffin says she was struck by the poor quality of a streaming playlist of her own "deep cuts" likely collated by an algorithm. In response, Griffin went on a deep dive into her own musical archive and came up to the surface with a handful of real treasures.
Given her celebrated 25-plus years as an artist, it's safe to assume there's plenty more in the vault than just the 10 songs on TAPE, which is what separates this project from other rarities releases. This isn't a lazy release of anything from the cutting room floor; instead, it's a thoughtful collection of found objects that will undoubtedly please Griffin's substantial fan base.
The opening strums and slaps on opener "Get Lucky" captivate from the outset as Griffin's inimitable vocal takes over in this living-room take. The raw quality gives it an almost secretive feel, as if we've been given permission to eavesdrop on a special session. "Little Yellow House," a lovely straightforward number that sounds more produced than the rest, finds Griffin reflecting on her penchant for leaving and finding the resolve to stay.
Griffin takes to the piano for a few songs on TAPE, including the devastating turn of "Sundown," a rumination on endings on which she sings, "When the sun goes down, it really goes down." "Night" continues in this vein as a darker, piano-centric melody. Both songs haunt long after the notes have stopped playing. Another favorite on TAPE will be "Don't Mind," a playful duet featuring Robert Plant from a session recorded when the artists first met.
The nature of a rarities release means that it's also a shorter project, which is the only complaint to lodge here. Some songs fail to reach the two-minute mark, and the whole recording makes a simple half-hour demand. But given that these songs might have never reached the light of day if not for a touring sabbatical, Griffin's fans will be quite glad to have them in any form for the light they shine on her brilliance.
TAPE is out June 10 on PGM Recordings/Thirty Tigers.
---