ALBUM REVIEW: Pastor Champion's Spirit Lives On Via 'I Just Want to Be a Good Man'
Posted On December 6, 2022
---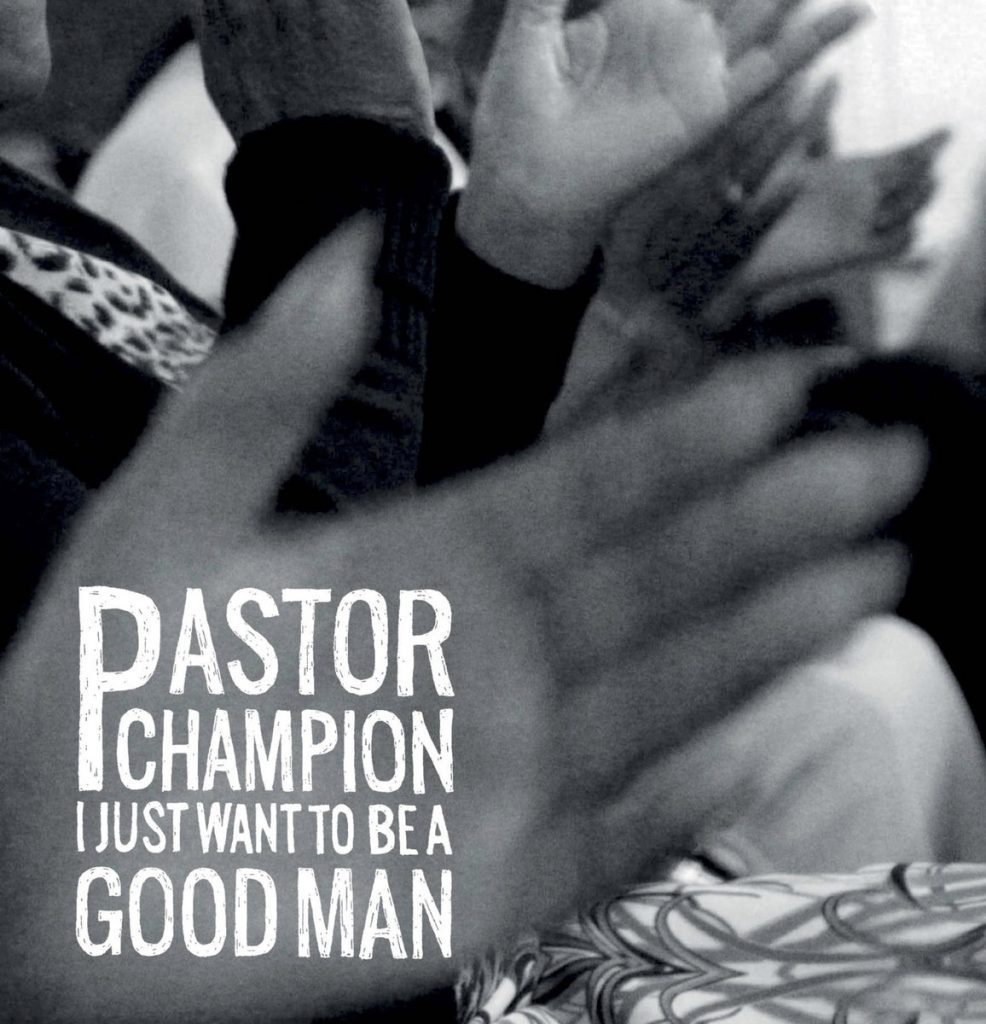 EDITOR'S NOTE: As the end of the year approaches, we're taking a look back at albums we weren't able to review when they first came out. I Just Want to Be a Good Man was released in April via Luaka Bop.
In 2018, Pastor Champion, a septuagenarian itinerant preacher, musician, and gospel singer, recorded 10 tracks live to two-track tape from inside the 37th Street Baptist Church in Oakland, California, for Luaka Bop Records.
The label and Champion struggled to put together a release; the inscrutable Champion balked at sharing his personal narrative for liner notes about his experiences growing up in the Jim Crow South or any of his tumultuous life pre-gospel and music. He wanted the focus to be on the songs and their message.
Champion passed away in December 2021. In April 2022, his first and only album, I Just Want to Be a Good Man, was released. Comprised of 10 tracks from those 2018 sessions, the LP is exactly as he intended it to be: a musical testament to the faith that changed and saved his life. Champion and the ad-hoc band he assembled and taught his music to moments before recording offer captivating performances that touch on gospel, blues, and soul and make for one of the most emotionally affecting albums of the year.
He sings of lives in anguish and the journey to redemption and salvation. "I Know That You've Been Wounded (Church Hurt)" and "He'll Make a Way (Trust in the Lord)," featuring Champion playing electric guitar as the sole musical accompaniment, are both acknowledgements of suffering in the human condition and rejoinders to never lose faith that your situation can (and will) improve.
Elsewhere, Champion and the band make use of the venue and audience to great efficacy. "Talk to God" features exultations and a call-and-response from the churchgoers in attendance. It serves as a reminder of the community-based experience of religious communities, a message that no one has to go it alone in life.
The last track, "I Just Want to be a Good Man (To Be Used, By You)," brings the entire project together. Once again, it's just him and his electric guitar. He sings,
I'm trying to be a good man
In your divine plan
To be used
By you
He asks Jesus what he must do to help alleviate pain in this world and puts himself at the ready. It says more about Champion and the obstacles he overcame than any hagiography ever could, serving as an apt introduction and eulogy to Champion and his life.
---