ALBUM REVIEW: On 'Sing to the Walls,' Chastity Brown Goes Full Power
---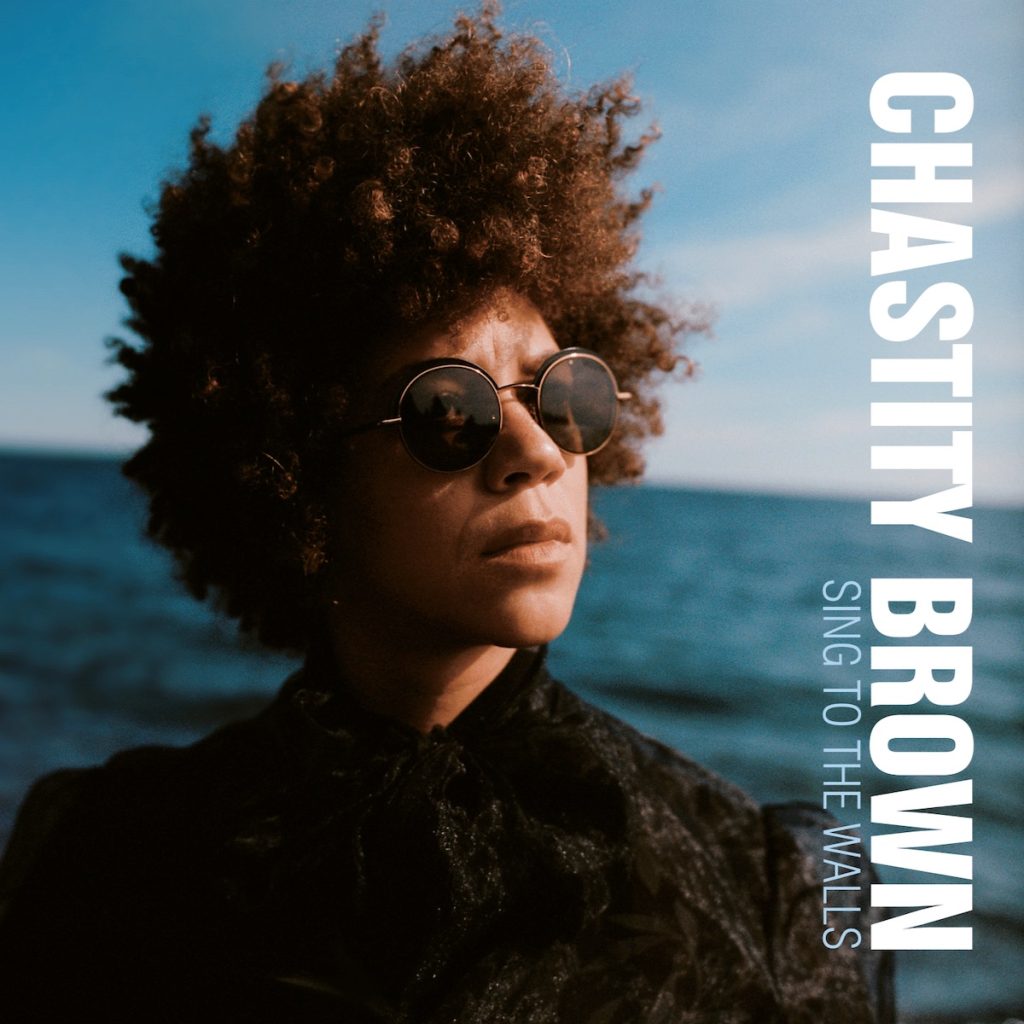 Refining the infectious rhythms, melodies, and vocals of her previous album, 2017's Silhouette of Sirens, Chastity Brown releases her new set, Sing to the Walls. The project stands as a culmination of Brown's journey, a sequence that marks her evolution from a rootsy troubadour to a meticulous songwriter, sublime singer-instrumentalist, and orchestrally inclined producer.
Opener "Wonderment" captures the "betweenness" of a dream state or liminal vision. Guitars, bass, synths, and drums are adeptly mixed and understatedly dynamic. Brown's voice is dabbed with an echo effect, invoking depth without compromising the song's sultry groove. The instrumentation on "Back Seat" is cinematic yet earthy. Dashes of chorus and reverb invoke a panoramic feel while Brady Blade's glitchy drum part serves as an audial and energetic anchor.
"Boston" captures the exhilaration of a promising romance ("Is this magic? / Is this the right fit? / Oh, I believe it is"). The instrumentation is intricate yet seamless, indicative of Brown's skills as an arranger. If "Boston" voices the joy of fresh chemistry, "Curiosity" addresses the patience required to sustain a long-term love as well as the need for forgiveness should the relationship not endure. "Curiosity" also demonstrates Brown's eclecticism, as one can imagine the piece being equally well received in a jazz club, at a Sunday-morning church service, or in a rock-leaning performance hall.
"Like the Sun," among other tracks, marks Brown's striking growth as a singer, in terms of emotional range and effective phrasing. Her classically oriented synth work — including riveting crescendos and decrescendos — is particularly impressive. With "Hope," Brown moves from the synthesizer to the acoustic piano, a shift that contributes to the cut's relatively austere sound. The lo-fi-ish "Gertrude," replete with samples of birdsong, ends the project on a tone that's nostalgic yet optimistic, elegiac yet equanimous.
Loose comparisons can be made between Brown and the jazzy Georgia Anne Muldrow, gospel-inflected Rhiannon Giddens, and pop-leaning Valerie June. One can also perhaps detect affinities with the vocals of early blueswomen and expansive vistas of Bruce Springsteen and Robert Plant. Brown, however, has distinguished herself among her colleagues and clearly reconfigured whatever influences might be part of her musical DNA. With Sing to the Walls, she achieves a singular virtuosity.
Sing to the Walls is out June 17 on Red House Records.
---