ALBUM REVIEW: On 'Out Here Now,' Ever More Nest Tackles Tough Questions
Posted On August 18, 2022
---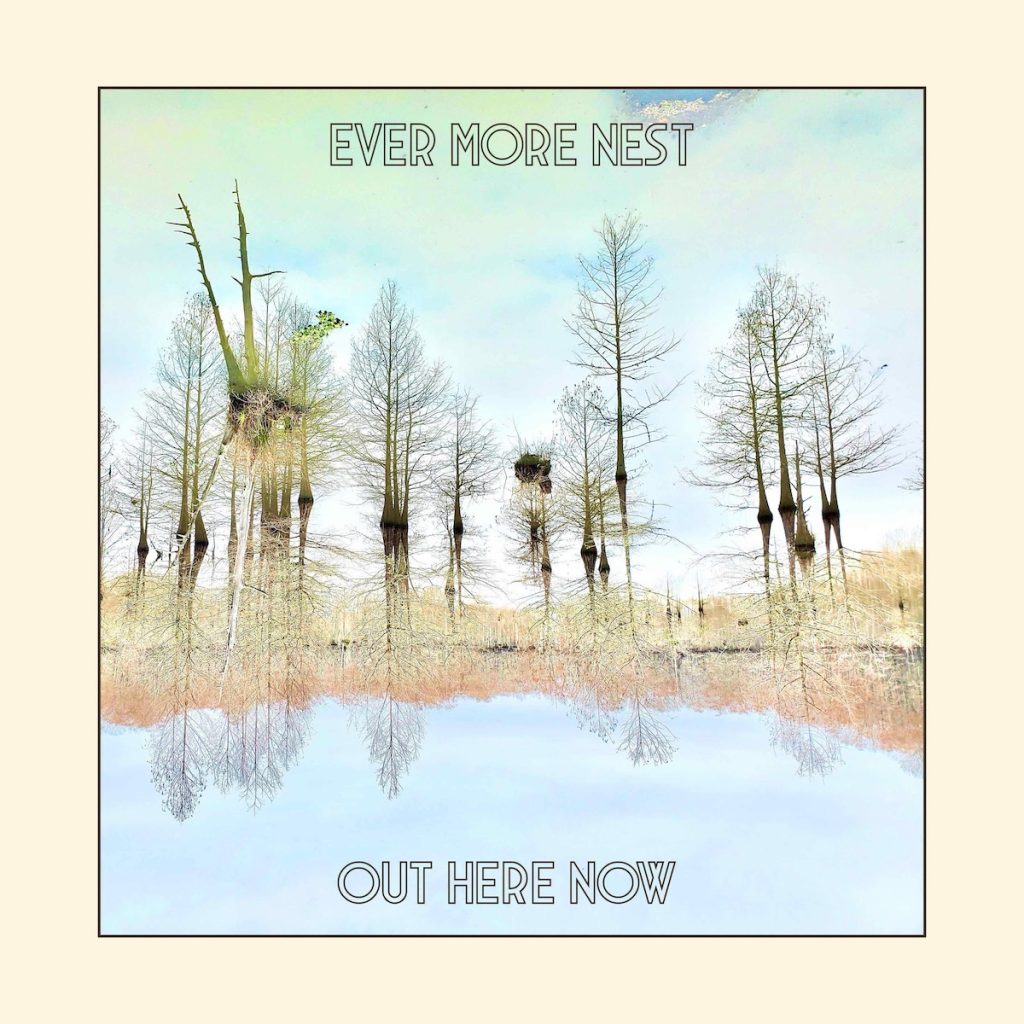 "Do you believe that a song has the power to right any wrongs?" asks Kelcy Wilburn midway through Out Here Now, her excellent second outing under the Ever More Nest banner (following releases as Kelcy Mae). The Louisiana native doesn't pretend to know the answer to this or any of life's knottier questions, but that doesn't deter her from fearlessly pursuing emotional truths. At times despairing, at others ebullient, this stirring album looks at the ways a soul slips, falls, and gets back up, always stumbling toward the light.
However weighty its existential baggage, Out Here Now is charming listening. Wilburn embodies poise, evoking the darkest places of the heart with easy grace to suggest everything will ultimately be all right. Drummer Neilson Hubbard, who co-produced 2018's The Place That You Call Home (ND review), returns to man the controls, fashioning an engaging stringband backdrop that allows aces Will Kimbrough (guitars, banjo, mandolin) and Fats Kaplin (pedal steel, violin, viola) to embellish Wilburn's elegant melodies with cool touches.
Out Here Now opens on a high with "Out Loud," a foot-stomping celebration marking the end of a crisis — "We will sing and shout," she exclaims — which could mean anything from surviving a pandemic to solving a spiritual conundrum. From there, the album unfolds in tantalizing vignettes, creating a powerful self-portrait.
The ambling "Almost Home" offers a moving account of the challenges facing a working musician. "Some say music soothes the soul — it also takes its toll / When the money gets low and the songs don't hit," she admits, quickly adding, "But it suits me like a drug that I won't ever quit." Dramatic flourishes shape "My Story," as Wilburn declares, "Those of us that arm ourselves with a six-string, we tell our histories in song," recalling growing up in a family that "fell apart" and attending a church where she was considered "wrong" for her sexual orientation. Still, she shrugs off toxic memories, observing, "There ain't nothing new under the sun."
However, when Wilburn gets low, she gets really low. Steeped in regret, the hushed "Wishing Well" confesses, "I still think about you when I'm lonely and drunk," while "This Cloud" is a harrowing account of crippling depression in which she sighs, "All the answers I had now are questions instead."
So many questions and no easy answers! "Is knowing yourself worth all the pain?" Wilburn muses in "What's Gone Is Gone," and accepts uncertainty in "Hymn," saying, "I'm gonna tell you the truth: nobody knows it / Some might tell you they do, they're full of shit."
Donning her optimist's hat, Wilburn rejoices in new beginnings on the luminous title track, and closes Out Here Now on a note of hope, gently asking a potential sweetheart, "All I want is to be in love — won't you let me?" It's an exhilarating conclusion to a lovely album.
Ever More Nest's Out Here Now is out Aug. 19 via Parish Road Music.
---