ALBUM REVIEW: On 'One Is One,' Delta Spirit Continues Streak of Music That Moves
---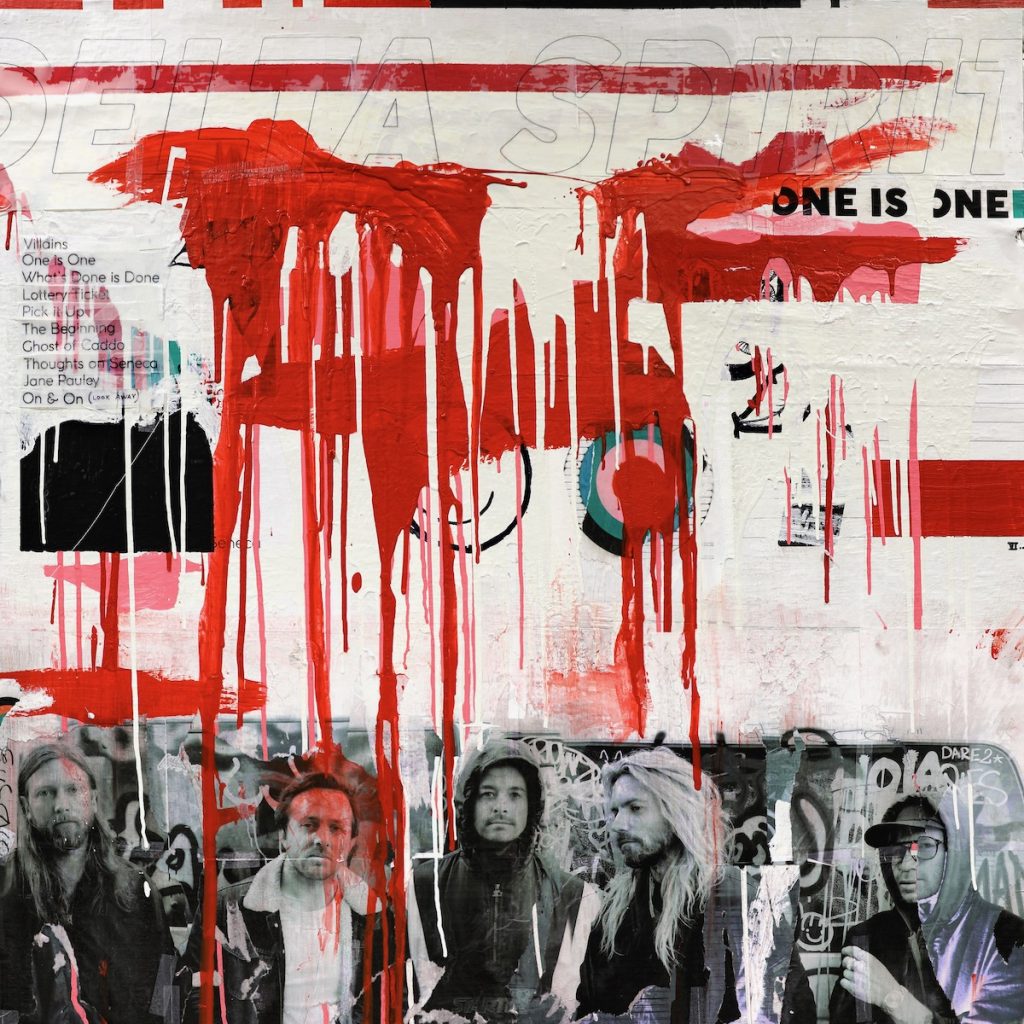 What's a band to do when following up a masterwork?
Delta Spirit's What Is There (2020) was/is a paragon of melodic sensibilities, an excellent front-to-back long player that proved Matthew Logan Vasquez and company were back and better than ever after a five-year hiatus. Yet instead of being able to properly tour and support such a brilliant collection, the world shut down and denied those possibilities.
With literally nowhere to go with their album, Delta Spirit did what most other musicians did over the last couple of years and flexed their writing muscles once again. One Is One is the resulting set, and it feels like a natural expansion of What Is There even as it lives in its shadow.
That's not to say One Is One is a disappointing album — not in the slightest. In this second career stretch for Delta Spirit — if that's what it is after they put out four albums from 2007 to 2014 — they've clearly learned something about channeling an infectious and often cinematic energy throughout their compositions, something that ties these two LPs together.
"Villains," a propulsive and punchy opener, kicks off the album with a perfect description of what it's like to listen to Delta Spirit these days: "I had a dream so good that I didn't want to wake up." These dreamy songs often create an atmosphere that envelops the listener, and the true accomplishment is just how easy and unintentional it all sounds.
"Lottery Ticket" and "The Ghost of Caddo" are prime examples of the unassuming melody that somehow takes over. The movements of "Jane Pauley" are captivating and feel lost without an accompanying visual. The alluring guitar work of "Pick It Up" is perfectly married with the synth textures that thrive within and around it.
Delta Spirit, in case you haven't caught on, is on quite a roll right now, one that began with the release of What Is There and continues with One Is One. If you've lost sight of the veteran quintet in recent years, start with the beginning of this recent creative stretch and let it carry you through the present.
One Is One is out May 20 on New West Records.
---