ALBUM REVIEW: On 'Lucifer on the Sofa,' Spoon Keeps It Simple
Posted On February 10, 2022
---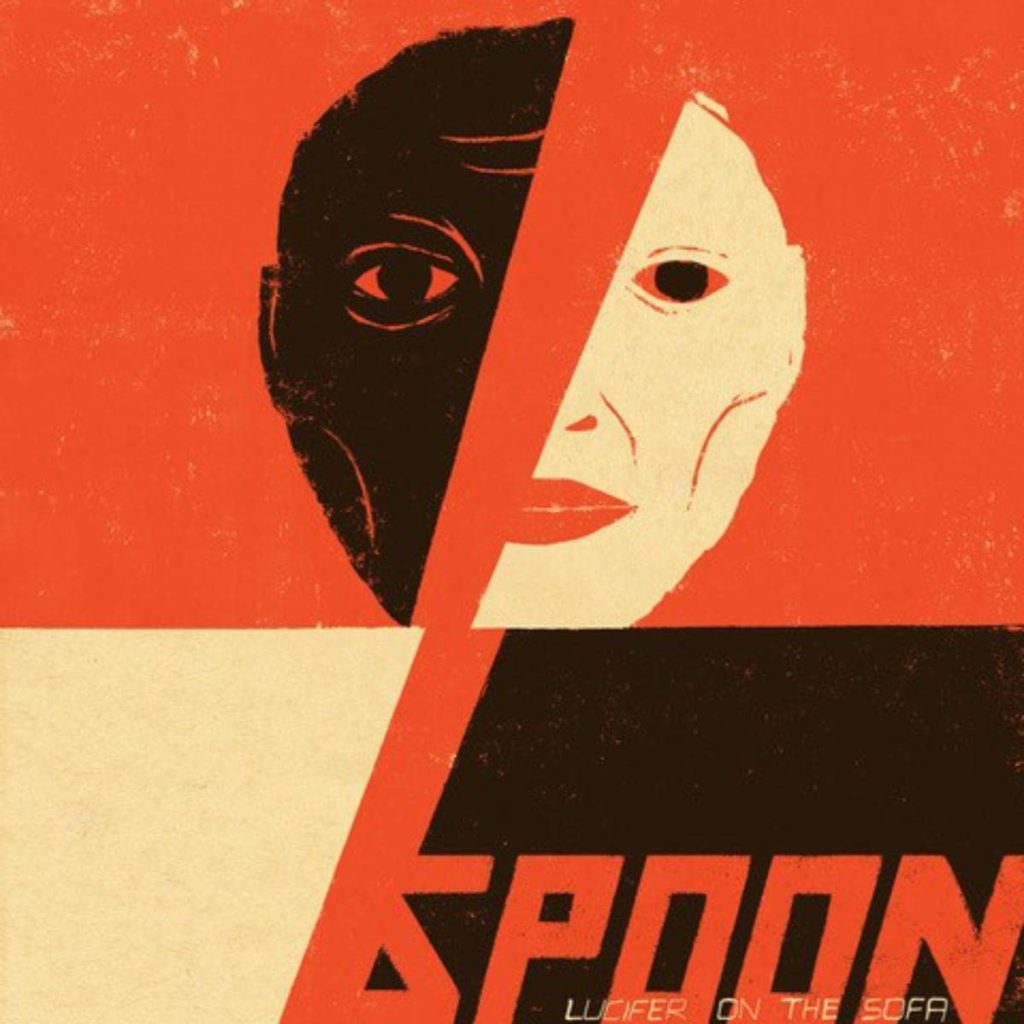 Spoon is back in town. After frontman Britt Daniel relocated from Los Angeles to his hometown of Austin, Texas, at the end of 2019, the band also recorded the first record in their origin city in more than a decade, Lucifer on the Sofa. Their 10th album, Lucifer on the Sofa also marks a shift back to a simpler approach, with fewer bells and whistles and more solid, straightforward rock and roll. Despite being written over the past two years amid so much change, it is one of their most grounded records to date, and Daniel's perfect rasp and the band's undeniable hooks are sharper than ever.
Inspired by the honkytonks and nightlife of the city that birthed Spoon, Daniel and bandmate Alex Fischel (also recently returned to Austin) set out to create a live, in-the-room sound with the songs on Lucifer on the Sofa. And there isn't a single song on the record that doesn't feel meant for some pure in-person thrashing, be it the chest-thumping proclamation of love "My Babe" or the freewheeling pop earworm "Wild." Even through so much turmoil, Daniel and his band create moments of unfettered joyousness with the songs on this album. Rollicking tunes like "Feels Alright" and "The Hardest Cut" and euphoric cuts like "Satellite" and "On the Radio," with their driving percussion and pounding keys, should be played loud, transporting us back to a time before the pandemic when we could pack into a dark club without a care in the world.
The album's title track, a dark fever dream meeting between two versions of the self, is a hopeful, buoyant reminder of all the wonderful places and people around us, even when we don't feel like seeing them. Warm horns and echoing harmonies create trippy textures as Daniel recounts a long walk through his home city, an escape from sitting at home among all his things. Taking us along with him like some sort of beautiful tracking shot, Daniel carries us through the muck and back into the light.
---