ALBUM REVIEW: On 'Love You Anyway,' Devon Gilfillian Crafts R&B for Today
---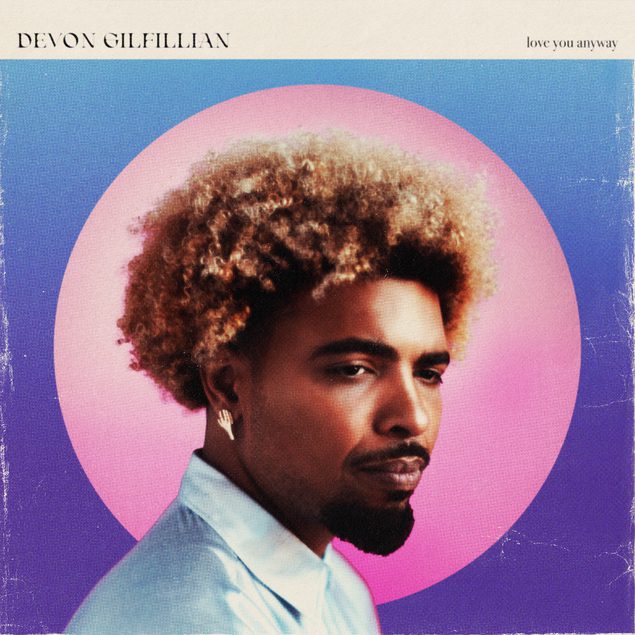 There is something that feels fundamentally timeless about the sound of Motown and Stax records from the 1960s and '70s. Whether it's the soulful vocals, the simple yet virtuosic melodies, or the warm, spacious arrangements, echoing or reimagining those sounds and styles has paid dividends for decades of artists since.
That is very much the lineage to which Devon Gilfillian's Love You Anyway belongs, even if it deserves its own special attention. The immensely talented singer-songwriter — who just prior to releasing this, his sophomore full-length, re-recorded and released his version of Marvin Gaye's What's Going On LP during the COVID-19 pandemic — is an obvious and devoted student of that era of R&B and soul music. You can hear it in his evocative, virtuosic vocals as well as his love of layered production, percussion-forward arrangements, and bass lines that function as leads more than guitars (even though he plays guitar).
But what makes Gilfillian special, much like his musical kindred spirits in Brittany Howard, Gary Clark Jr., or Leon Bridges, is that he's less of a retro revivalist and more of a modernist synthesizer of these sounds. Gilfillian finds a way to make the weight of R&B musical history weightless, sprinkling his touchstones and affinities across these tunes in a way that feels natural and reinvigorating.
It's most noticeable in the way he approaches rhythm and rhythmic tracks, as content with samples and 808s as he is with a live drum kit and organic bass. You can hear it most clearly on tracks like "Right Kind of Crazy" or "Follow the Leader," which feel more like fragments of "old Kanye" soul-sampling hip-hop genius than old-school compositions, with a hint of trap grandeur to boot.
For all of its contemporary flourishes, though, Love You Anyway is still a record that is structurally and temperamentally more interested in the lineage of Marvin Gaye than, say, Frank Ocean. Side A is a veritable romp of adult love songs that are meant to soundtrack BBQs and fill theaters, closing with a gorgeous, Otis Redding-esque gospel ballad "Let the Water Flow" ("Cause streams turn to rivers / and rivers to seas / God help us remember / Justice ain't just a dream").
It's only here that Gilfillian begins to touch more explicitly on his political inclinations, many of which were foregrounded a bit more on his critically acclaimed 2020 debut Black Hole Rainbow. It almost feels like the Marvin Gaye cover record (which was a benefit for the voting rights nonprofit Equity Alliance) pushed the balance toward more personal expressions of love and joy, even amid social tumult. So even when those political pleas come ("Recycled headlines / I wonder when the shooting stops," he sighs on "Righteous," before exulting "you, me, come together now"), the commitment to a record that is danceable and uplifting, one where the function and message are in concert, seems to be foremost in Gilfillian's mind.
It ultimately feels like a more concise, and complete, fulfillment of the abundant promise of his debut. When you finally arrive at the title track at the end of a taut 35 or so minutes, there's nothing but abundant joy when the choir hits. Like the best gospel tunes, it's a love song that works romantically, spiritually, politically: "We all got storms to weather / but we're all in this shit together / I'm gonna love you anyway."
This is the kind of record that leaves no doubt that there is a still a strikingly exciting future for history-minded R&B and soul music going forward.
Devon Gilfillian's Love You Anyway is out April 7 on Fantasy Records.
---