ALBUM REVIEW: On 'Lost Love Songs,' The Pine Hearts Look Back to Move On
Posted On February 17, 2022
---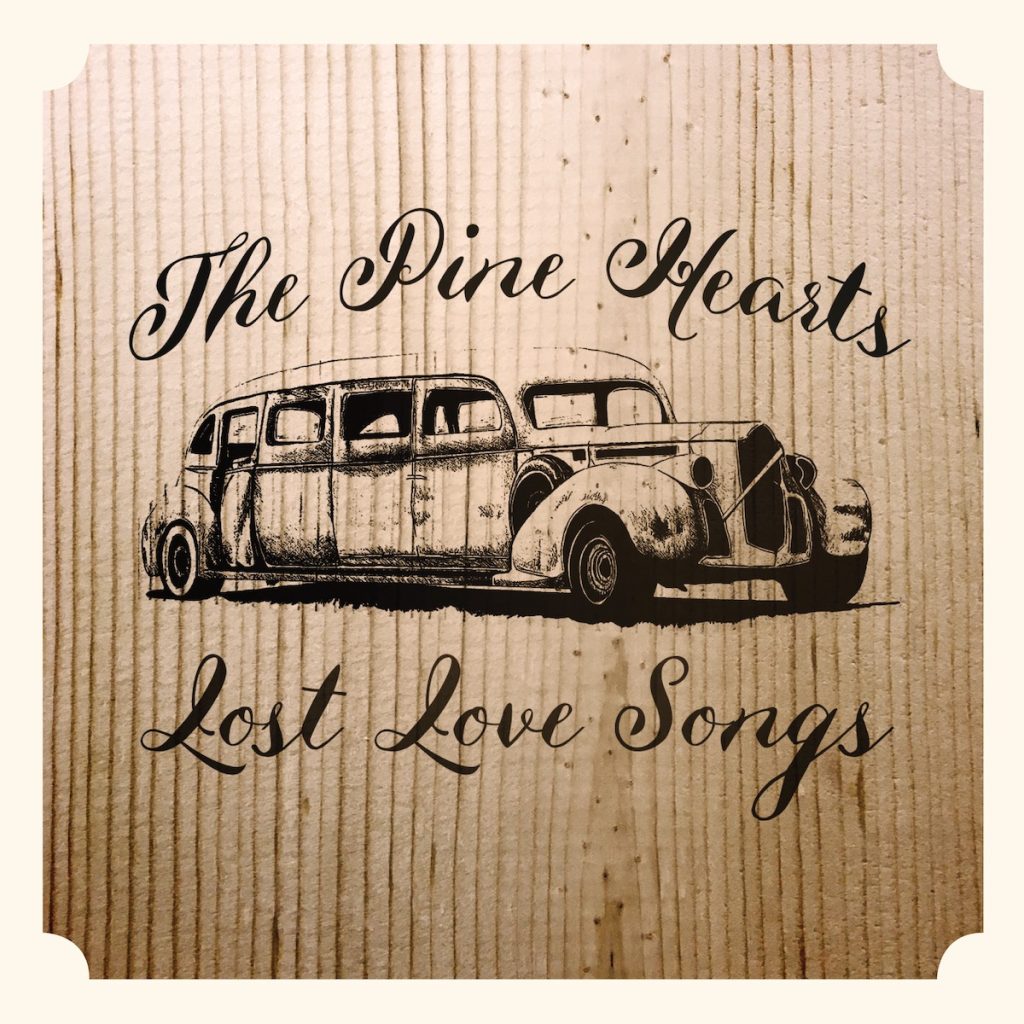 Lost Love Songs, the new album from Olympia, Washington-based folk trio The Pine Hearts, feels intentionally unmoored from the present moment. Composed of guitarist Joey Capoccia, mandolinist Derek McSwain, and bassist Dean Shakked, the group elicited help from banjoist Lob Strilla and fiddler Bevin Foley to craft a sound that is indebted to bluegrass traditions but never constrained by them. Chipper and warm, their work recalls some of the biggest names of the early 2010s folk revival, though they have yet to explore the pop production that jolted some of those acts into the mainstream.
Their lyrics, which are peppered with intentional anachronisms, operate largely on the level of folky sincerity, with references to nature as a healing force and failed romance as a gateway to personal renewal. Lead single "Wouldn't You Know," destined to be a crowd-pleaser at folk festivals, epitomizes this approach: "I've been searchin' for lost love songs / I've been sleepin' under the stars / Wade into rivers with the fallen angels / Drinkin' champagne out of mason jars," Capoccia croons earnestly in the chorus, his voice affected with twang.
The band is so committed to vintageness that their songs can feel overly rooted in a certain twee sensibility. And while there is surely an audience for old-timey cuts like "Don't the Sunlight in Your Eyes" and "Sugarcane," it's notable that the album's best song is the one that's most rooted in the here and now. "Unit of Time," the contemplative closing track, finds Capoccia reflecting on his life in the wake of a breakup, newly aware that the "stupid things" he'd tended to dwell on (among them, credit scores and composting) are distractions from questions about the immensity of time and love's ability to endure through it. It's here that the band most convincingly makes a case for its own preoccupation with the past, a necessary coping mechanism for the overwhelming ills of the present.
---