ALBUM REVIEW: On 'House to House,' Matt Andersen Keeps It Simple
---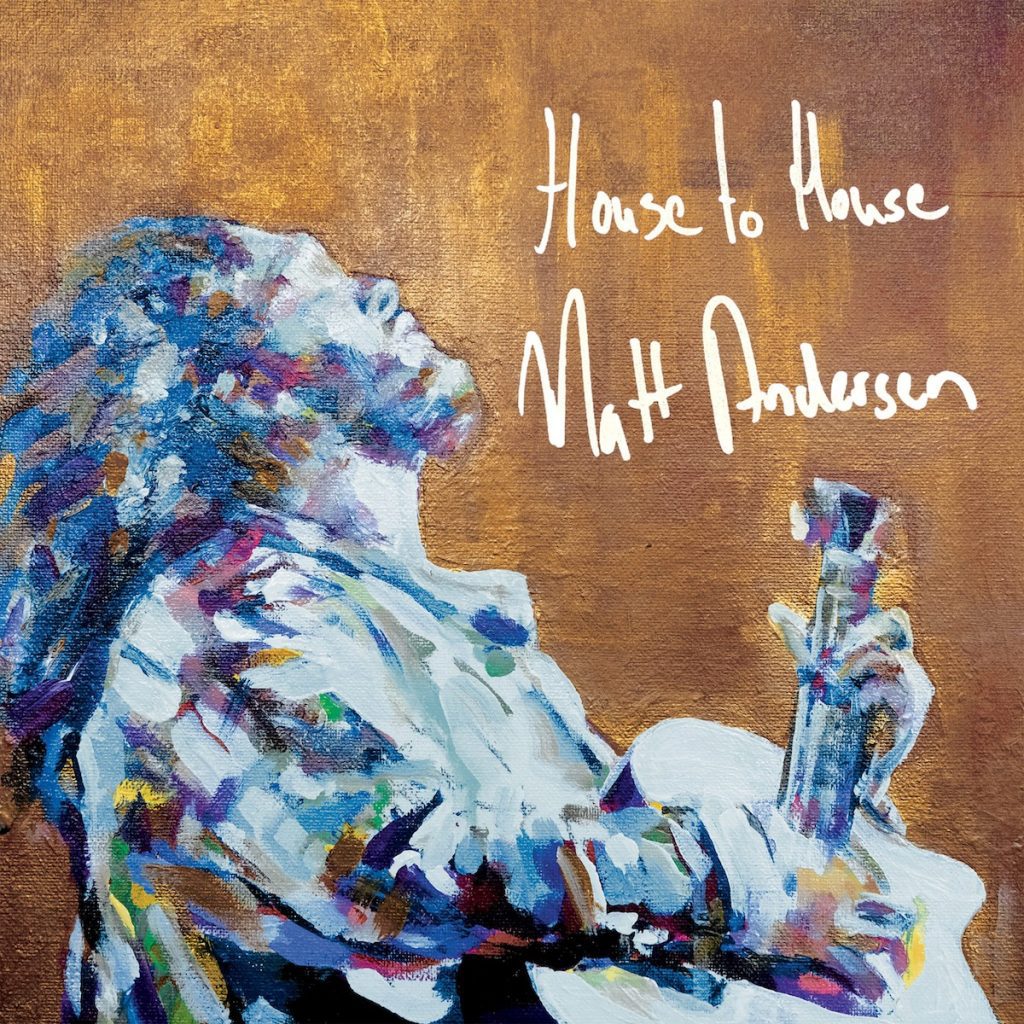 Matt Andersen has drawn from the best roots music has to offer over his decades-long career: down and dirty blues, heart-wrenching soul, life-affirming gospel, and introspective singer-songwriter balladry. These sounds, textures, and influences are laid bare on House to House, which is Andersen's ninth studio album but first solo acoustic.
Well, not completely solo. Five of the album's dozen tracks include backing vocals from Reeny, Micah, and Mahalia Smith, as well as Ryan Hupman and Terra Spencer. These tracks are among the album's strongest, including a powerful, timely take on David Francey's "Time for the Wicked to Rest" with the three Smiths. They also offer moving support on "All We Need" and the Curtis Mayfield classic "People Get Ready."
Most of the House to House, however, finds Andersen alone with his acoustic guitar. Forty minutes of a single voice banging away at a guitar could become monotonous in the wrong hands. Fortunately, Andersen's bluesy wail keeps your attention throughout, with enough variety to keep it interesting, as in the celebratory "Raise Up Your Glass," which features backup vocals from Spencer and has echoes of the late, great Greg Trooper. He also revisits his own "Coal Mining Blues" (co-written with fellow Canadian Colin Linden), and here the subject matter matches the devastation of the lyrics.
Other lyrics touch on the devastating heartbreak of losing at love (opener "The Other Side of Goodbye") and the need for mutual understanding while working together (a particularly touching love song, "Let Me Hold You," addresses the complex feelings that crowd the mind while lying awake after a lovers' spat). Whether that means at home or on the world stage, it's a message that needs to be heard, especially now.
---