ALBUM REVIEW: On 'Homemaker,' Jill Barber Finds the Epic in Everyday Life
Posted On February 7, 2023
---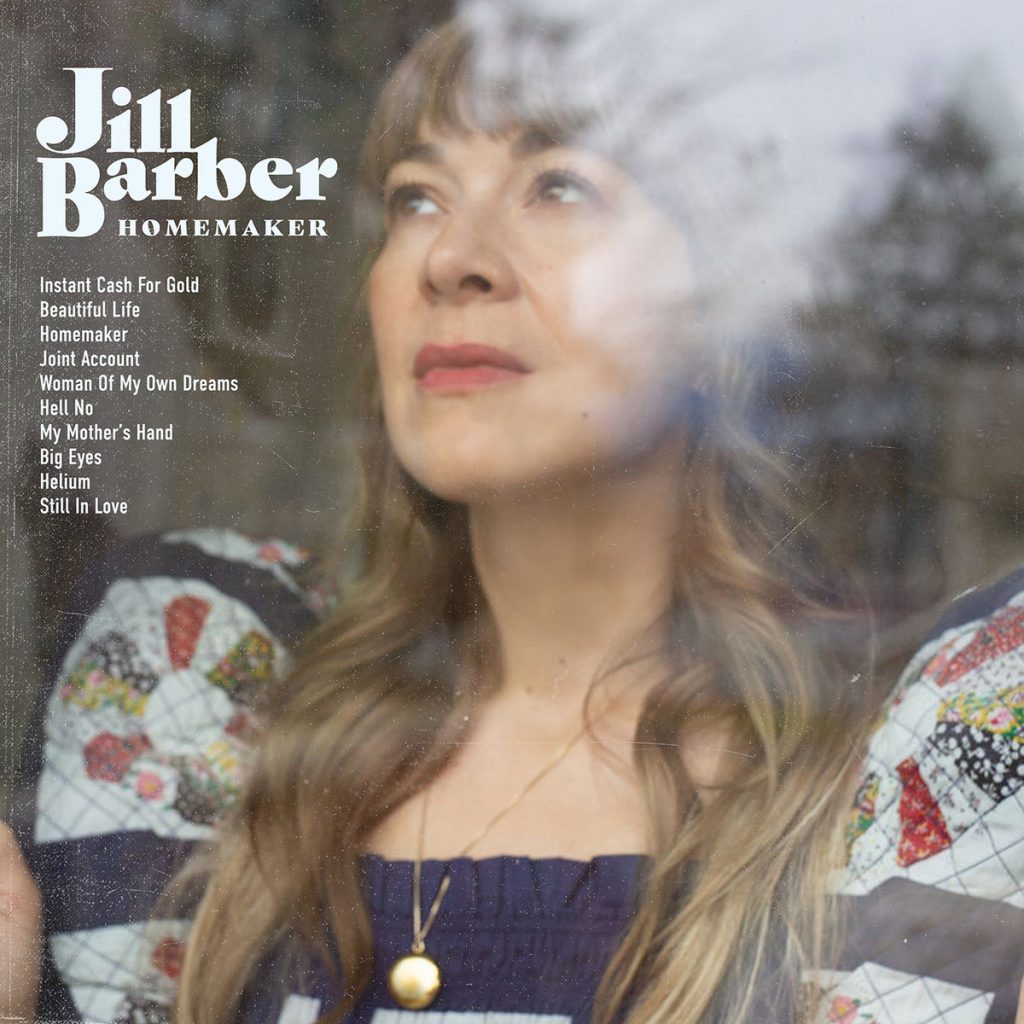 With her latest album, Homemaker, Jill Barber backburners the vintage jazz and pop leanings of her midcareer work and the sociopolitical slants of 2018's Metaphora, offering a set of tightly crafted folk tunes that address domesticity, parenthood, and conjugal dynamics. The result is an accessible sequence that exudes wisdom and empathetic understanding.
On "Beautiful Life," Barber compares her existence ("I've got Cheerios stuck to my feet") to those projected by others on social media platforms ("It's always sunny weather / they're so well put together"), dropping briefly into wistfulness before remembering that she, too, is blessed. The title song chronicles the intermittent tedium of home life ("Is anybody gonna help / tidy up these toys / or the clutter in my mind?"). Barber, however, is resolute if melancholy, dogged though slightly frayed, embracing her challenges with pragmatism and a degree of equanimity ("Homemaker it's okay / if today the only thing you make / is you make it through the day").
"Joint Account" is the album's melodic highpoint, Barber and Slow Leaves (Grant Davidson) blending their voices to elegize the splendor and occasional banality inherent to a successful marriage. Peggy Lee's cello accents are notable. "Hell No," meanwhile, shows Barber briefly revisiting the defiant tone consistently adopted on Metaphora. "Hell no to twice the work and half the pay," she sings, bringing to mind Margo Price's "Pay Gap" and Eilen Jewell's "79 Cents," among other modern-day feminist anthems.
"Those big eyes look up at me / and I wonder what do they see," Barber muses on "Big Eyes," reflecting on the way a young child idolizes a parent. "I hope that she always sees me / the way she does right now," Barber continues, vowing to put aside selfishness as much as possible. "Helium" is an exquisitely rendered tune, including Mary Ancheta's sonorous piano part, that emphasizes the value of relational creativity and resilience. Barber's sensual purr belies a quiet strength. On "Still in Love," Barber expresses to her partner that she is as dedicated as ever, despite having to navigate perennial arguments and bumpy patches.
While at first listen the songs on Homemaker may seem less substantial than Barber's previous work, a listener quickly realizes that she has skillfully employed the particulars of her life as a vehicle to explore universal themes: love, family, commitment, and legacy. Throughout Homemaker, Barber reminds us that our lives — exactly as they are — are unfathomably rich, nuanced, epic.
Jill Barber's Homemaker is out Feb. 10 via Outside Music.
---