---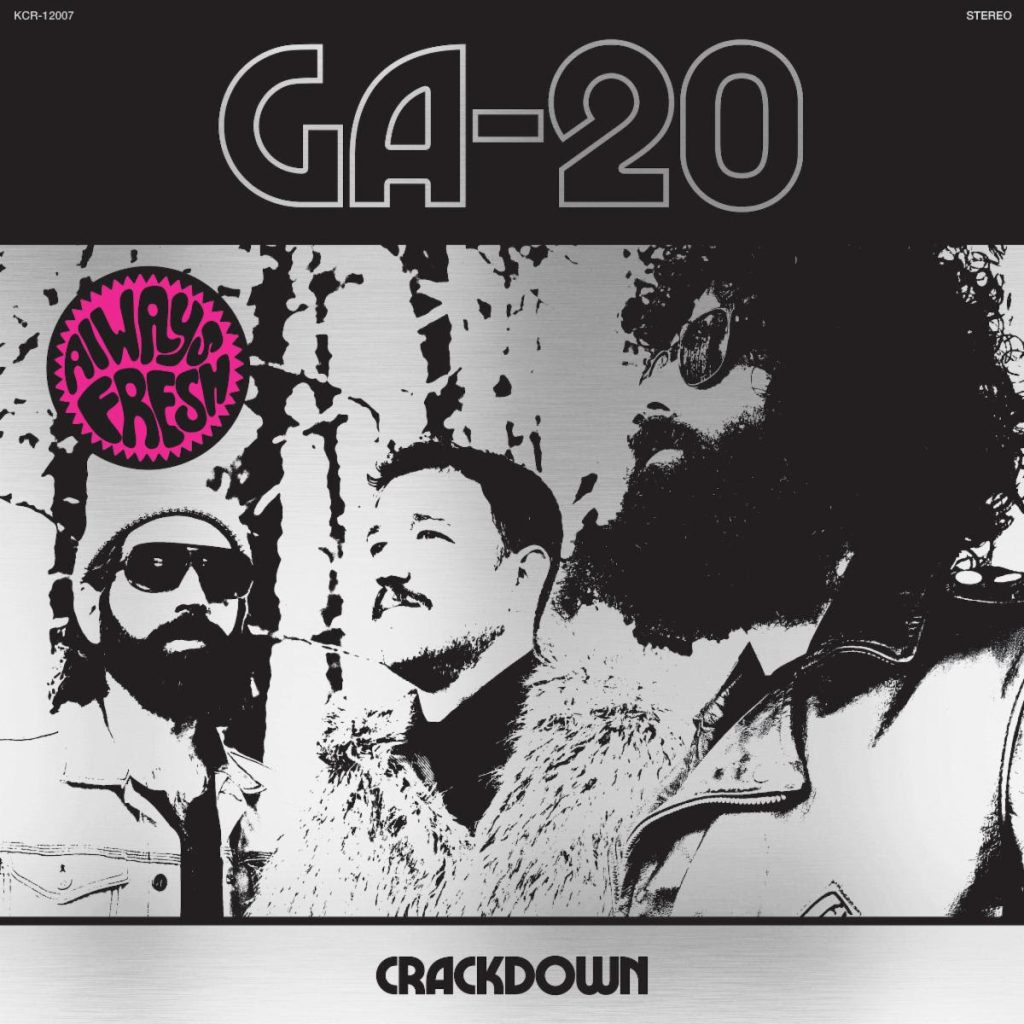 If you're a fan of lean, throwback electric blues and you aren't listening to GA-20, you're missing out.
Last year, the Boston-based two guitar-and-drums three-piece released its second album, Try It … You Might Like It!, a fantastic tribute to Chicago blues legend Hound Dog Taylor and his no-frills approach to the blues. Now the group is back at it with Crackdown, a new set of original tunes.
Over the course of 10 tracks and a tight 28 minutes that were recorded live in-studio, GA-20 gets down on an amalgam of barroom blues, rock, and country. In the process, the record's indelible groove and potent performances situate the band at the vanguard of the traditional blues revival.
This kind of begs the question: What exactly is traditional blues?
It means relying on rhythmic thrust and energetic playing instead of using songs as a vehicle for the lengthy guitar solos and over-the-top performative flourishes that have become part of the stock-and-trade of modern blues-rock.
Tracks like "Fairweather Friend" and "Easy on the Eyes" are made to dance to, anchored by brawny beats and dirty riffs that border on garage rock. These tracks are the tone-setters for the majority of the album, with their torrid pace, unflagging energy, and stripped-down sound. If the entire LP played like this, it'd be a winner. But even when GA-20 deviates from that high-octane formula, the results pay off.
"Dry Run" is the group's first foray into electrified country-blues, and they nail it. The song sounds like a long-lost juke-joint gem and points toward a new direction, should they decide to pursue less boogie-down fare and add more of a twang to their sound.
While GA-20 largely foregoes the whole guitar hero thing, there are a couple songs where guitarist Matt Stubbs (who is also the longtime lead guitarist for the legendary Charlie Musselwhite) cuts loose. "Gone for Good" channels the dramatic mid-tempo blues of something like "Born Under a Bad Sign" and Stubbs uncorks a few short but vicious lead bursts. He does the same on the title track, an instrumental piece. "Crackdown" is a standout track on the album, highlighting the band's ability to kick a tasty groove and show off a bit of its chops. Drummer Tim Carman and singer-guitarist Pat Faherty hold the rhythm down and Stubbs snaps off a straightforward, spirited extended solo.
As far as current purveyors of the blues go, GA-20 is near the top of the heap. With Crackdown, the band is poised to stay that way for years to come.
GA-20's Crackdown is out Sept. 9 on Colemine Records.
---