ALBUM REVIEW: Mile Twelve Continues Its Drive With 'Close Enough to Hear'
Posted On February 2, 2023
---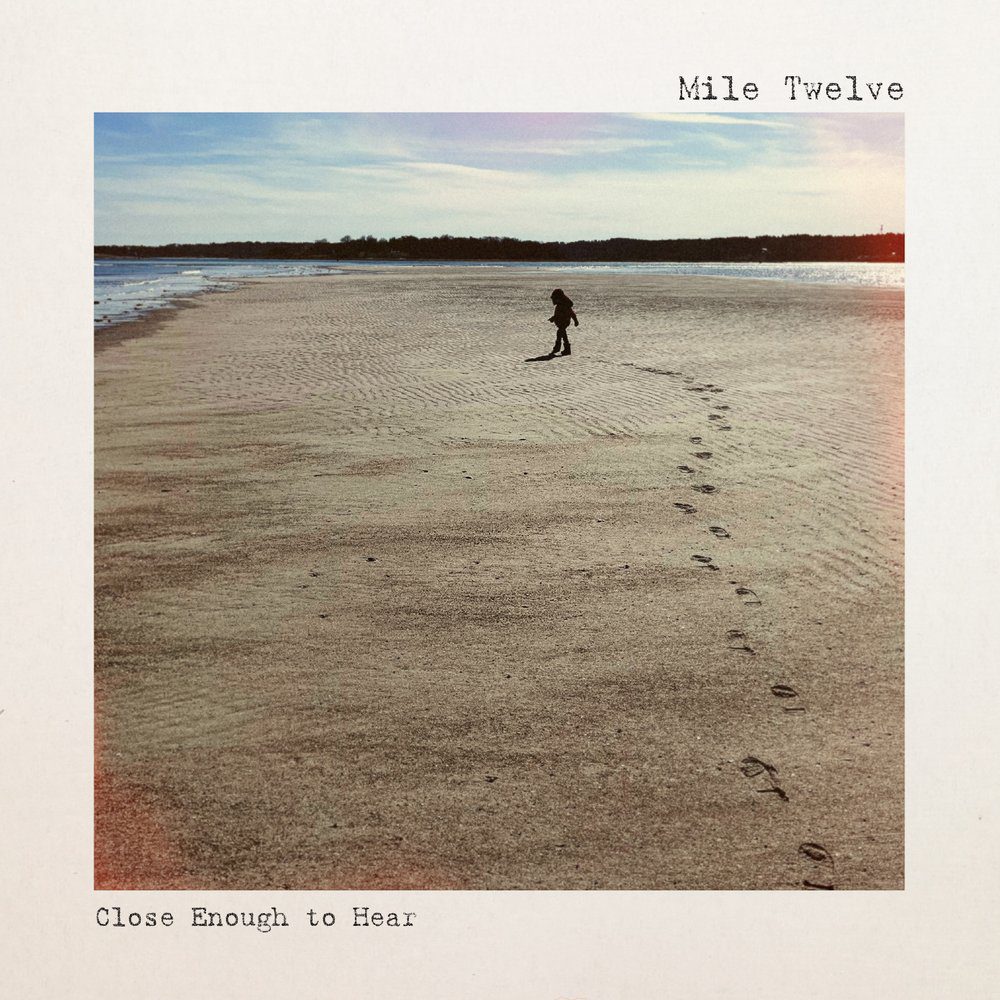 With their newest album, Close Enough to Hear, the Boston-based string band Mile Twelve delivers what may be their best album yet. Their first full-length release since March 2019 is marked by the musicianship and energy their fans have come to expect, but it also bears evidence of insight gained during the last three years.
Fiddler Ella Jordan and mandolinist Korey Brodsky have joined the band, replacing founding members Bronwyn Keith-Hynes and David Benedict, maintaining the group's high standards for instrumentation. Individual musicians play breaks throughout the album, but the real magic of the recording happens when they play together. Brodsky and Catherine Bowness pair mandolin and banjo so seamlessly it's worth watching on video to see their chemistry.
Guitarist and vocalist Evan Murphy has songwriting credits either as writer or co-writer with Danny Erker on most of the tracks. His lyrics are particularly rich with literary allusions while making subtle observations about more modern times. The opening track, "Romulus," is told from the perspective of the surviving mythical twin, "the one who's still alive," the founder of ancient Rome. As he looks back at "how madness and dreams tore the world right at the seams," he remarks that "someday every empire falls."
Murphy credits such influences as Shirley Jackson's short story "The Lottery" and Ernest Thayer's poem "Casey at the Bat" for "Johnny Oklahoma," and Dennis Lehane short stories for "Light of Angels." The latter is a haunting tale of a brother's revenge for sexual abuse by the clergy.
Though Odysseus is never mentioned by name, "Take Me as I Am" was inspired an episode from the classical epic, delivered with Mile Twelve's pure bluegrass harmony on the refrain.
The only fully instrumental track on the album, "Hopping Around Telluride" was composed by Bowness. The New Zealand-born banjo player says the song was inspired by her first trip to the States at 16, going cross-country attending bluegrass festivals and banjo camps.
While bluegrass is woven throughout the project, Mile Twelve experiments with a variety of sounds, with touches of jazz, acoustic pop, and even traces of gospel. Bassist Nate Sabat first recorded "Red Grapes on the Vine" as a rock song but was encouraged by Bowness to strip it down to an acoustic version.
The final track, "If Only," which Sabat said came to him in a dream, opens with a cappella three-part harmony, recorded around a single mic. Composed of couplets alternately beginning with "If I were … " and "I'd … " and carried along by mandolin tremelo, the song seems to look both back and forward with wistful hope. Following a fresh slate of solid songs, this last track will make listeners want to cue it up and play it again.
Mile Twelve's Close Enough to Hear is out Feb. 3.
---