ALBUM REVIEW: Miko Marks Paves a Path to Peace With 'Feel Like Going Home'
Posted On October 12, 2022
---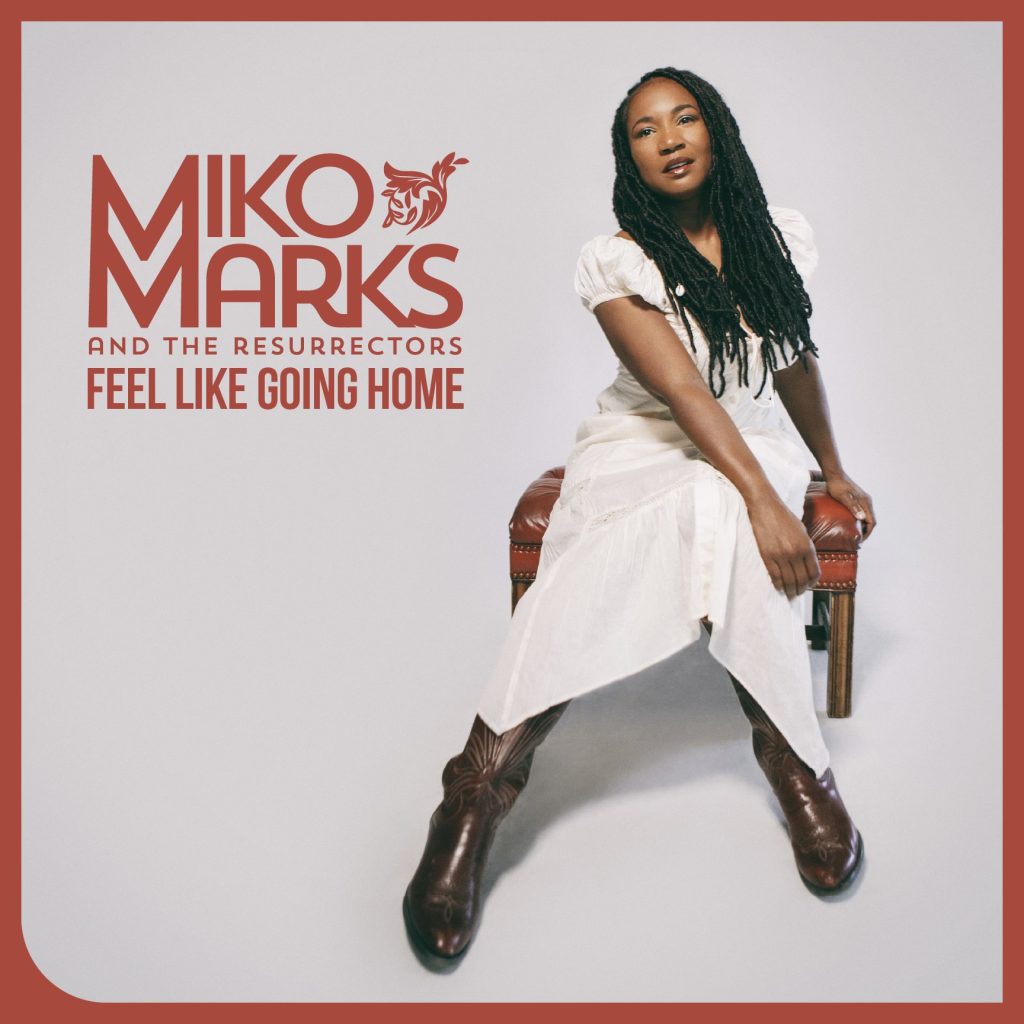 It has been an exciting and busy two years for Miko Marks. In early 2021, Marks released her third LP, Our Country, and followed it up later that year with a covers EP, Race Records (ND review). She was selected for CMT's Next Women of Country Class of 2022, and now Marks brings her unwavering energy to a new LP, Feel Like Going Home.
In Marks' own words, Feel Like Going Home is "the best work I've ever done." With these songs, Marks and her backing band, The Resurrectors, craft a remarkably enjoyable sound that blends country, blues, rock, gospel, and soul and is infused with an inspiring vitality. While some tracks, like "Peace of Mind" and "Lay Your Burdens Down," sway gently, others, like the devotional "One More Night" or "The Other Side," a rainbow road of bluesy rock, crackle with power.
Whatever the sonic temperament, Feel Like Going Home is rooted in Marks maintaining hope and her dedication to peace. Again and again she returns to goodness and the possibility that things will work out, but it never feels repetitive because being hopeful takes a lot of work. She sings about rebirth ("River"), gives thanks to the generations of strong women who made it possible for her to be here today ("Good Life"), shows us that you can mend a broken heart ("This Time"), and emphasizes the need to find calm amid all the discord ("Peace of Mind").
Marks' presence is a present on Feel Like Going Home. Across the album, she is wholly locked into the moment and sounds completely at ease in the songs that she occupies. So much so that when Marks sings "I feel like going home" on the opening title track, you get the sense that she already is home.
Miko Marks' Feel Like Going Home is out Oct. 14 on Redtone Records.
---