ALBUM REVIEW: Michelle Malone Connects With Simple Beauties and Complex Realities on '1977'
---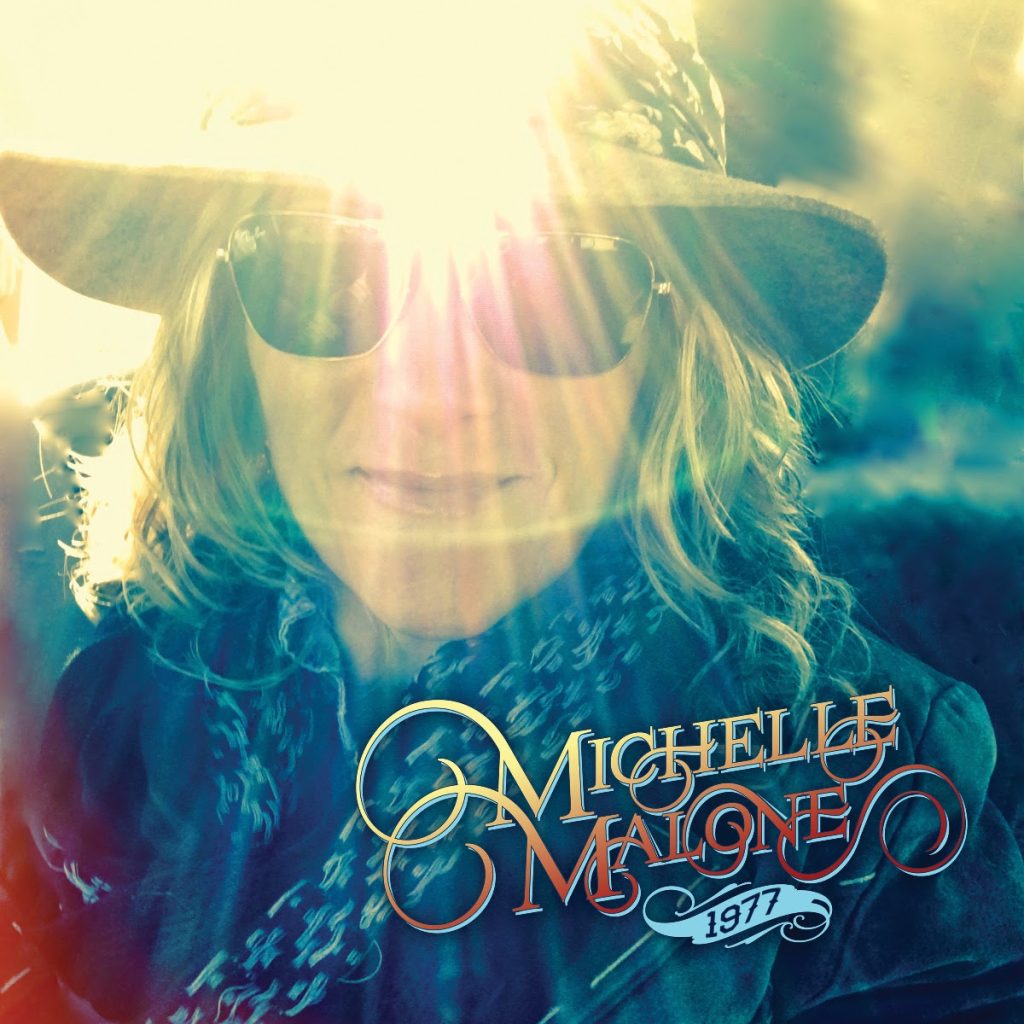 Michelle Malone's songs unfold cinematically. Every flourish of her guitar captures a moment of human vulnerability, and her warm, inviting vocals tell stories of the exquisite intimacy of our daily lives, whether we're picking eggs from under our hens, living with heartbreak and loss, trying to find ourselves, or celebrating love.
Shimmering, echoing guitars open the soulful psychedelic folk of "Not Who I Used to Be." The minor-chord verses open into a major-chord declaration of moving on from the old to the new on the chorus, with Malone's and Doug Kees' guitars tracing a thematic lead line beneath Malone's lyrics. The sonically spacious character of the song recalls the resonant airiness of Danny Kirwan's Fleetwood Mac Bare Trees album.
Sparkling guitars create a bright bed of sound over which Malone's soaring vocals lie on "Know My Name." The luster of the sound belies the hurt and the pain in the lyrics as two people fail to connect and live mirrored lives of loneliness: "I'm just like you and you're just like me / we're both outsiders longing to be free / So alone, so alone, so alone, so alone."
"Even the Queen" rocks along a Linda Ronstadt vibe and would easily be at home on Ronstadt's 1977 Simple Dreams. The gospel-inflected chorus on "River Song" celebrates small beauties and the unrelenting power of music as it flows like a river in and out of our lives. The song illustrates Malone's way with stories and her ability to evoke in a few words the tenderness and warmth of close relationships: "Anne is waiting on the tow truck, Jiblet's got to write contracts / Dee got a nail in her Goodyear tire she had to fix it 'fore it went flat / Mega's dancing with the fairies and laughing by the big bonfire / Trish led us up to the mountain top like a preacher leads a Sunday choir."
Guitars create a wall of sound on the Tejano ballad "Dust Bowl Man"; the song's outro rides along the same sonic track as The Eagles' "Outlaw Man" from their 1973 album, Desperado. On the lilting country folk "Georgia Made," Malone, based in Atlanta, brightly embraces the "Georgia Clay" that "runs in her bloodstream."
1977 wears its heart on its sleeve, shimmering with an openness to human pain and joy and delivered in spacious lyrics and music that enters our hearts. Michelle Malone deserves to be even better known than she is, and 1977 may be the album that makes that happen.
---