ALBUM REVIEW: Mariel Buckley Stares Down Hard Truths on 'Everywhere I Used to Be'
Posted On August 11, 2022
---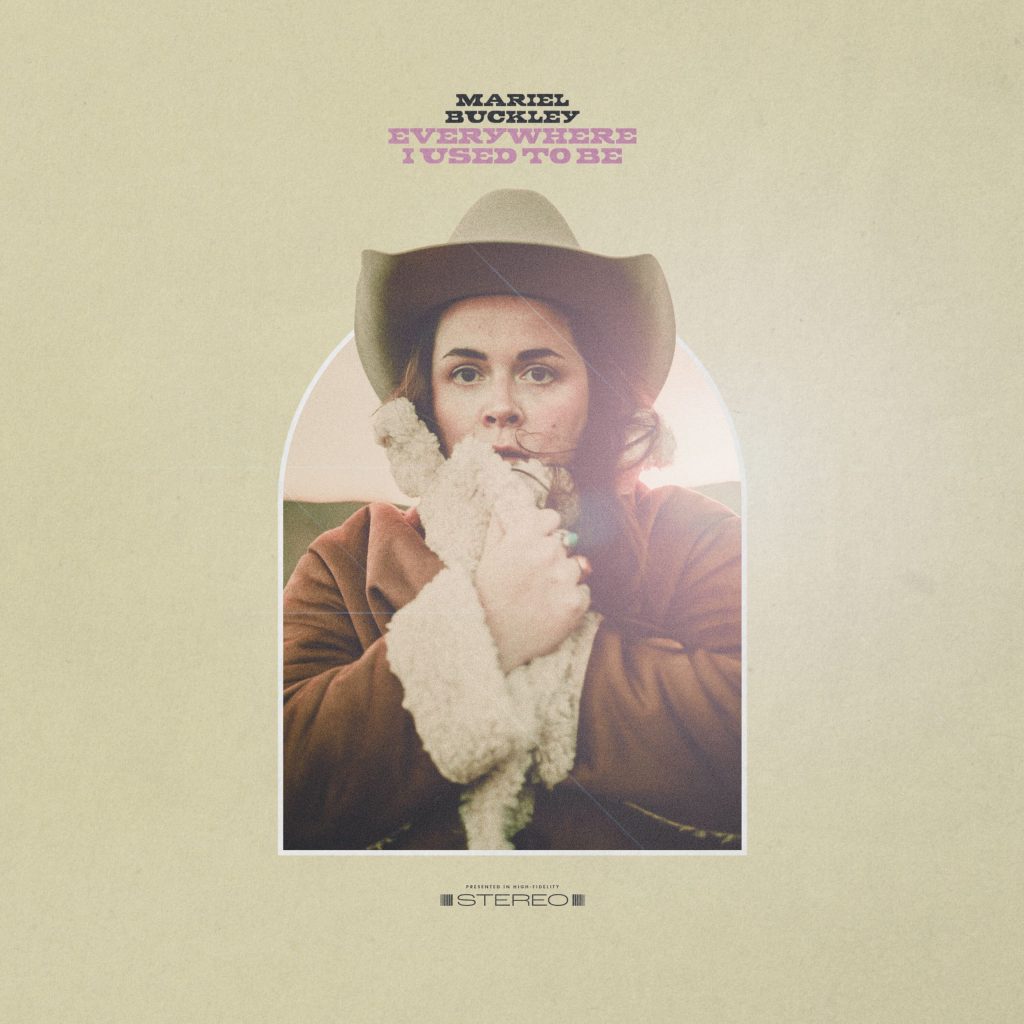 Things were looking pretty good for Mariel Buckley in the wake of her debut LP, Driving in the Dark. She received widespread recognition across Canada, her windswept voice and the intimacy of her lyrics reflecting life out on the northern prairie. But a vocal cord injury on top of COVID lockdowns sidelined Buckley for a bit longer than her peers, giving her plenty of time to reckon with introspection, boredom, doubt, and an appreciation for home: the primary ingredients for her sophomore slam-dunk Everywhere I Used to Be.
Where Buckley painted a number of colorful character portraits in Driving in the Dark, here she opens herself up for a vulnerable examination of the pain of being the odd one out in a small town. "Hate This Town" explores these themes most explicitly: It's a confrontational but humorous takedown of intolerant busybodies, battling depression with addiction, and finding the good points in between.
"Shooting at the Moon" finds Buckley expanding her sonic territory, a hard-hitting road song that could be honky-tonk, though she and producer Marcus Paquin transform it into a synth country masterpiece. The sinewy sound accentuates the neon-blue imagery that runs throughout the album, with Buckley seeming to luxuriate in stretching out across her traditional country borders. "Let You Down" even finds Buckley singing in a higher register, with a cadence that could be equally at home at the skate park or the wood-paneled bar.
Most striking, though, is the sense of disillusionment throughout the record. For the most part, artists have written about the pandemic era with sadness, introspection, righteous anger, or political awakening. On the album's title track, "Everywhere I Used to Be," Buckley's return to the tour scene comes with a sense of trepidation and perhaps resentment, knowing how the touring lifestyle can turn relationships sour. Buckley directly addresses the defiant optimism of her queer love song "I Wonder" from her previous album with its sequel, "Love Ain't Enough." While the song is, at surface level, a breakup song, when Buckley sings "Your love ain't enough / To save a world that's already on fire," we know that her lyrics have transformed from the metaphorical to the literal.
While Buckley doesn't offer solutions, Everywhere I Used to Be is replete with dogged determination and a sense of purpose. Maybe these things are weighing Buckley down, but they're certainly not slowing her down. No matter what, Buckley reminds us, we need to persevere.
Mariel Buckley's Everywhere I Used to Be is out Aug. 12 on Birthday Cake Records.
---