ALBUM REVIEW: Love and Loss Anchor Leon Timbo's 'Lovers and Fools, Vol. 2'
---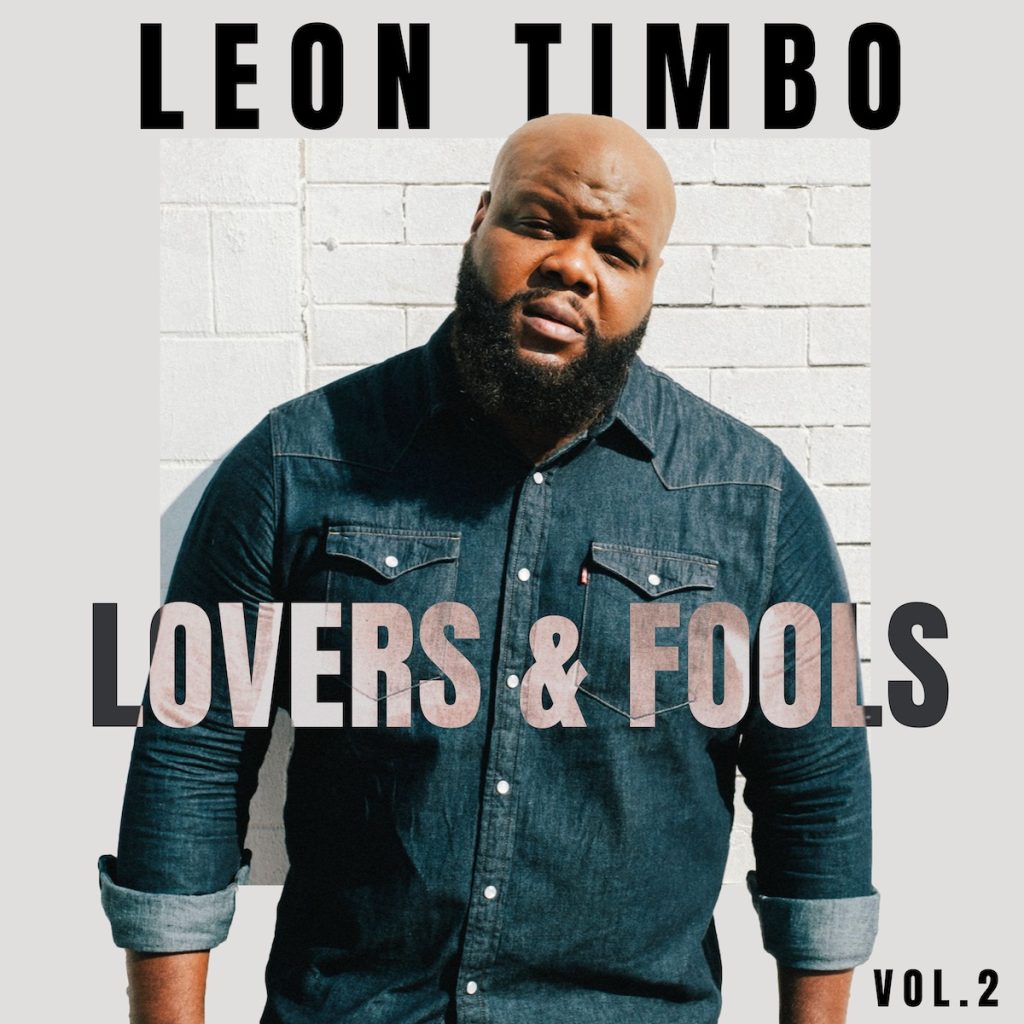 Gospel-laden harmonies that are smooth as silk have long been a part of Leon Timbo's musical repertoire, but he takes things a step further on his latest project, Lovers and Fools, Vol. 2. On it, Timbo navigates within his comfort zone of gospel while also branching out into country, funk, soul, hip-hop, and more as he opens up more than ever before in his lyrics that touch on love, loss, and learning to let go.
The six-song project, a follow up to 2021's Lovers and Fools EP, begins with a message of loss on "My Old Man," a short and sweet missive guided by only Timbo's voice and acoustic guitar that sees the artist recalling the memory of his father and how, despite being gone, a part of him still remains with his son.
Timbo later sings about moving on from a relationship that's run its course on "Let Me Go," and, one "Even Jesus," not stressing about what your doubters say because "Even Jesus had enemies."
Despite the barrage of songs concerning loss and letting go, Timbo also sneaks a couple of brighter ballads into the compilation, including country soul feel-good number "Galaxy." The cut is a bona fide love song, with Timbo professing his feelings for his partner and comparing the power of those feelings to how the moon pulls on the tides of the ocean:
There's a galaxy in your eyes
A universe in your smile
A shooting star in your heart
Galaxy in your eyes.
"Never Too Much" holds a similar sentiment. The soul- and pop-infused song featuring heavenly harmonies throughout sees Timbo singing of how he can never have too much of his lover's embrace.
The EP's closing track, "Struggle," builds off those feelings of love into greater themes of community and camaraderie. With a bit of rock-and-roll and hip-hop fueled angst, Timbo reckons with hard truths of being a Black man in America while also stressing the importance of people from all walks of life coming together to stand up for themselves and for one another. The brutally honest tune is a perfect note on which to end the project, given the concerted push in country music circles recently for more equity and representation. It's also fitting given the project's release during Black Music Month and Juneteenth weekend.
As "Struggle" depicts, we all benefit when others are lifted up. Lovers And Fools Vol. 2 not only has put Timbo on the map, but will surely open up doors for other marginalized artists in country music, which is nothing short of inspiring.
Lovers and Fools Vol. 2 is out June 17 via MNRK Music Group/Brooklyn Basement Records.
---