ALBUM REVIEW: 'Life on Earth' Charts Hurray for the Riff Raff's Journey Through Current Turmoil
Posted On February 17, 2022
---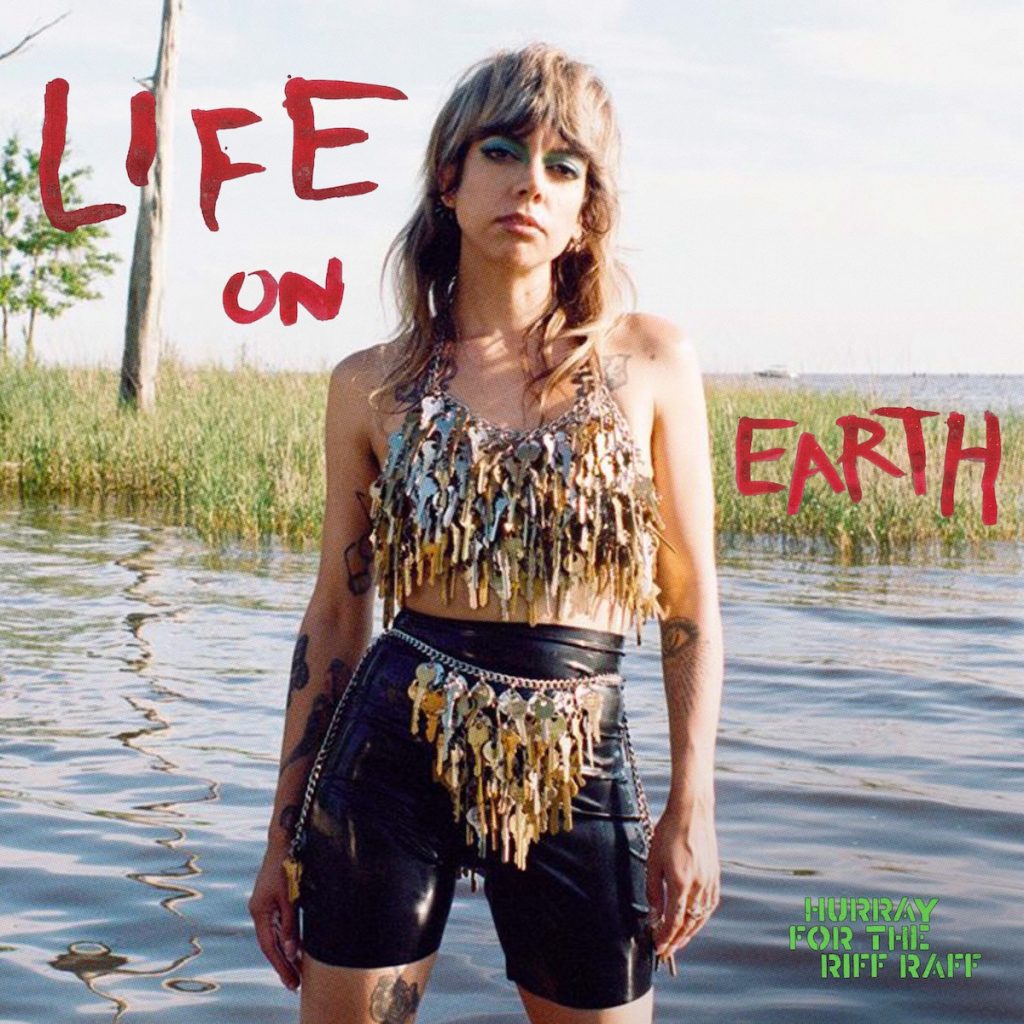 As Hurray for the Riff Raff, Alynda Segarra used her 2016 LP The Navigator to reclaim her Puerto Rican heritage. That was a remarkable album, seamlessly pulling together folk, punk, and Latin music to take listeners through that personal journey.
Life on Earth is Segarra's first release since that creative breakthrough. It's also about a journey, one of surviving amid the tumult and disasters of this current moment. And much like she did with The Navigator, Segarra offers up a dazzling set of songs full of compelling stories and eclectic arrangements.
On "Pierced Arrows," a blend of indie pop and heartland rock, a weary Segarra tackles the trauma of bad relationships, their taint on memory and familiar places, and how to make sense of the way "this whole fucking world is changing." Her solution: "I'll keep on running for the blue / I'll duck my head and travel through."
That resolve of just moving forward and refusing to let your past define or hold you down is the core message of Life on Earth. The most surreal exploration of this theme is on "Rhododendron." It's an exuberant, playful call to find solace in plant life and the natural world. Much as climate change has compelled plants to adapt to ensure their continued existence, so must people. Instead of ignoring what's around you, figure out how to mend and grow yourself within that space.
Segarra incorporates the politics of The Navigator with the themes of Life on Earth on the moving "Precious Cargo." Incorporating a recording from an actual refugee detained by ICE that she met while volunteering for Freedom for Immigrants, Segarra tells the story of the journey out of a literal jungle and into the bleak realm of US immigrant detention centers, where people are forced to "sleep on the floor for 17 days, sleep on the floor like a dog." Despite these conditions, the refugee perseveres without forfeiting their dignity. The song concludes with one of the refugees speaking, encouraging the listener to "keep helping people because immigrants are suffering. This song is my life."
Life on Earth concludes with "Saga." It's a song of defiance and optimism, of not being defined by the traumas that you've experienced. Segarra sings, "I don't want this to be the saga of my life / I just want to be free." In an era where it's easy to be consumed by bad news and events, they're words worth endeavoring to fulfill.
---