ALBUM REVIEW: Lee Oskar's Harmonica Sings for Peace on 'She Said Mahalo'
Posted On September 14, 2023
---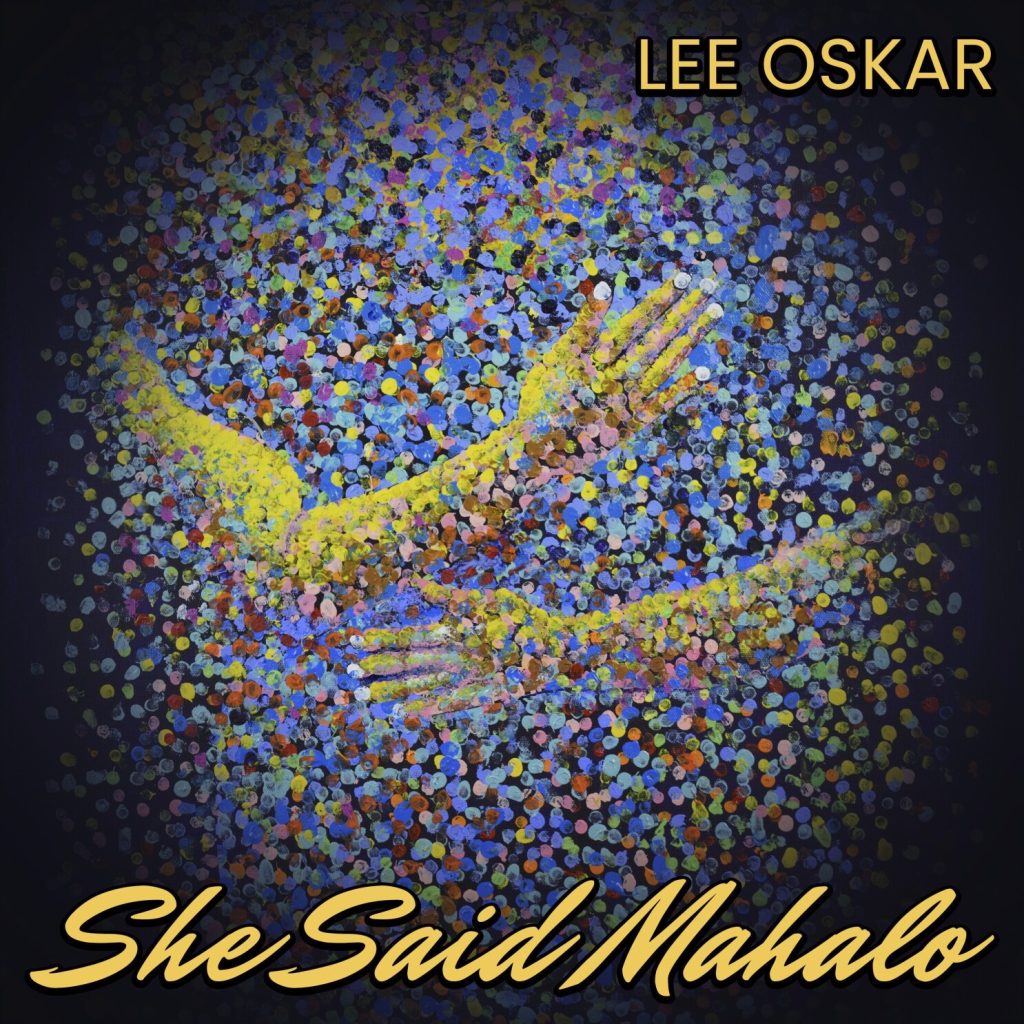 In 1969, Lee Oskar went to war. But this one was not an armed conflict, but rather a war using words and music as ammunition against a system that fed young men into a shredder for political gains and ignored the basic rights of others.
Former Animals lead singer Eric Burdon was looking for a backing band and came across what would become WAR, a multicultural mix of musicians calling themselves Nightshift including former Dizzy Gillespie percussionist Papa Dee Allen. Adding Oskar on harmonica, the band had a smash hit with 1970's "Spill the Wine." Burdon left in the middle of a tour shortly afterward, but the band continued without him, racking up hits including "Slippin' Into Darkness," "The World Is a Ghetto," "Why Can't We Be Friends?", "Low Rider," and "The Cisco Kid." Oskar stayed around till 1992, leaving to pursue solo and group projects including Lee Oskar and Friends and the Lowrider Band with some of his original WAR bandmates.
His latest release, She Said Mahalo, features Lee Oskar and Friends as the backing band as well as a world-class guest list including Takahiro Miyazaki, who Oskar bills as one of the world's greatest sax players. But it's Oskar who comes across on this all-instrumental offering as the world's greatest, his harmonica the warm sun that the rest of the players orbit around.
She Said Mahalo ostensibly has a peace and love vibe. "Caribbean Love Song" has a dreamy, laid-back, tradewind feel, described in the liner notes as "a persuasive soundtrack to falling in love." Oskar wields his harp aggressively over a chugging, laid-back rhythm section.
The title cut, invoking an expression of gratitude, is a lush, melancholy, string-sweetened entity that could be substituted for a wedding march in Caribbean-themed nuptials. "Sweet Lullaby" has a Hawaiian feel, gliding smoothly by, a rich and creamy texture as soothing as mothers' milk.
But Oskar's WAR roots are showing on "Funky Rhetoric." Although there are no lyrics, the video displays a crawl over Oskar's funky soundtrack that takes a slap at the current state of the union: "Talking heads spin alternative facts / Man, why is it so hard / Just to get the truth? / Profits are high and pockets are deep / Who is the shepherd when everyone's sheep?"
The war is over, but Oskar soldiers on. Thank you for your service.
Lee Oskar's She Said Mahalo is out Sept. 15 on Dreams We Share.
---