ALBUM REVIEW: Laura Cantrell Looks Back and Reaches Forward
---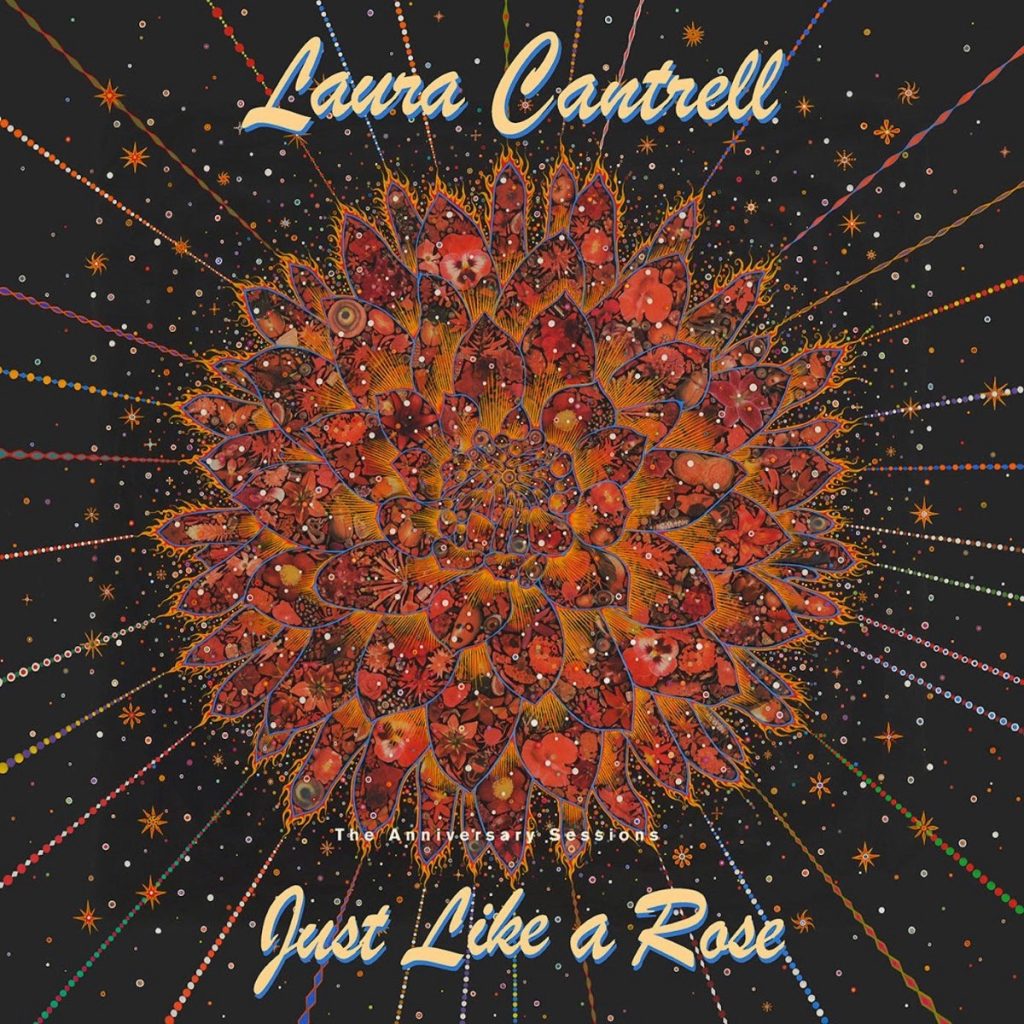 There's an unerring sense of both comfort and vision in the music country singer Laura Cantrell has made over the last two decades.
The singer came up in the New York City alt-country scene of the late 1990s and early 2000s, and from the start had a subdued sound and manner that was both reverential and slyly subversive. Always balancing her own tunes with lovingly rendered covers from country music's past, she comes across as the ultimate country scholar, lending an almost critical perspective on emotional interiority as much as she does on members of the Grand Ole Opry.
That, combined with a sound that always feels like the sweet spot between Emmylou Harris and Lucinda Williams, has meant each of her records, even the ones devoted purely to covers, feels carefully ensconced in a very specific, ever-deepening oeuvre.
What that means for Just Like a Rose: The Anniversary Sessions, a record conceived back in 2020 to mark 20 years since her debut and that arrives more than eight years after her last record, 2014's No Way There From Here, is that longtime fans will be rarely surprised yet richly rewarded. Cantrell curated an array of songwriters, collaborators, and producers for each of these songs to pay homage to various points in her career. Many of them date back to her earliest days gigging in Nashville and then New York City, but the end result feels very much like a typical (and quite good) Cantrell album.
There are plenty of jaunty mid-tempo numbers that capture the gregarious live feel of a honky-tonk ("Push the Swing," "Bide My Time"), vibrantly melancholy ballads ("Secret Language, "Holding You in My Heart") and subtly jazz- and R&B-accented country lounge numbers ("Unaccompanied," "Good Morning Mr. Afternoon"), all of which are hallmarks of Cantrell's approach. The arrangements are never flashy, but are always expertly adorned with pedal steel, piano, and just enough tasteful licks to keep things moving. The most notable sounds here, really, are on the rockingly facelifted rendition of the Mermaid Avenue soldier/forlorn lover ballad "When the Roses Bloom Again," which originally served as the title cut for Cantrell's 2002 sophomore LP. The guitars and Celtic-tinged fiddles are turned up this time as the singer reimagines the songs as a duet with the ever-reliable Steve Earle serving as her partner in crime.
In the end, though, it's on her most lyrically biting tunes that Cantrell really shines, whether that's on the speciously pensive "I'm Gonna Miss This Town" or the quietly flamethrowing "AWM – Bless." The former telegraphs nostalgia for a hometown before ripping the hollowed-out emptiness of its present-day reality ("I'm gonna miss this town, it's so different now / don't know if its me or is it just how / the world comes unwound, everything breaks down"), while on the latter she eviscerates the "Angry White Man" alluded to in its title. With a deadpanned drawl of a delivery, Cantrell draws from the well of her historical jukebox while delivering clear-eyed riffs on the anxieties of the current moment.
If that ain't country music, I don't know what is.
Laura Cantrell's Just Like a Rose: The Anniversary Sessions is out June 9 via Propeller Sound Recordings.
---