---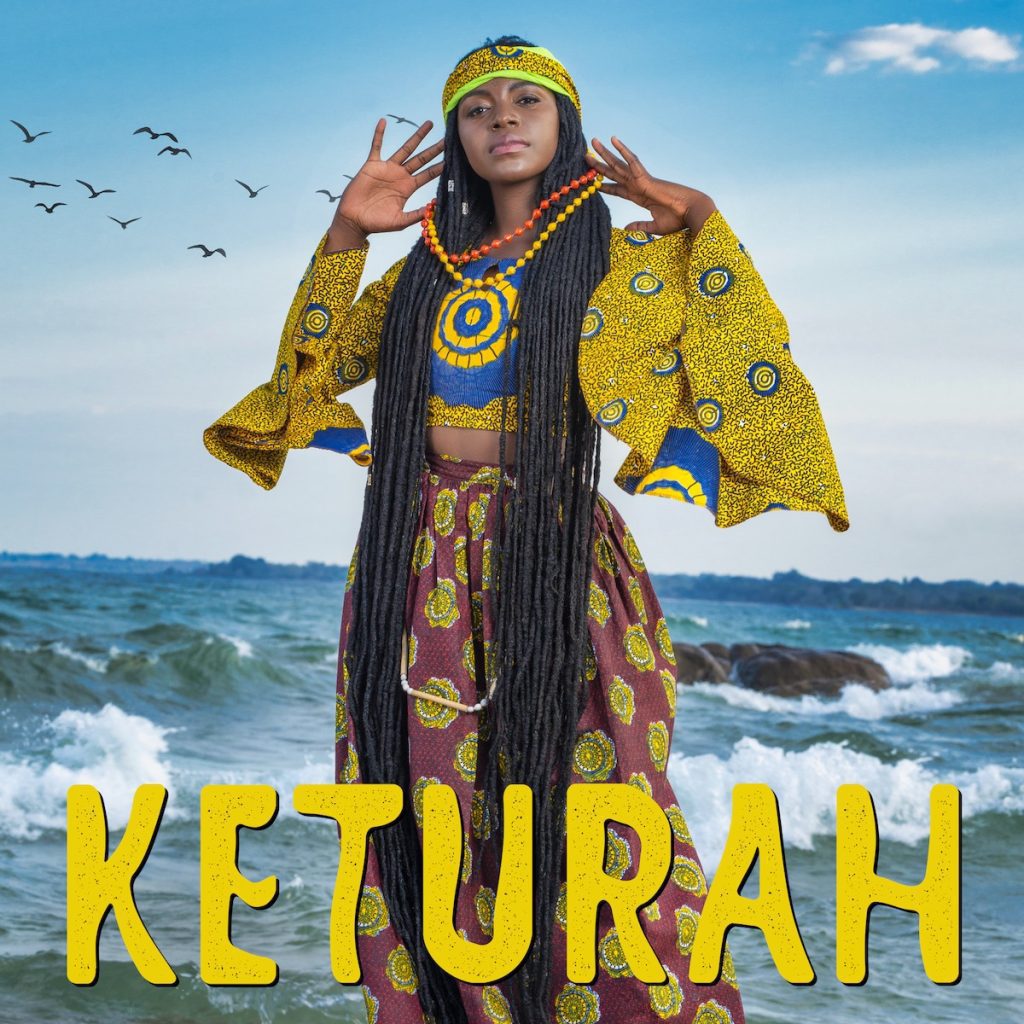 For her eponymous debut, 27-year-old Malawi native Keturah presents a world-class collection of world music. This is gorgeous stuff, harvested from a garden of delights representing an impressive spread of flavors and textures.
Malawi has always been a musical cauldron containing a spicy gumbo with ingredients from a loosely assembled recipe of American and British influences as well as lilting cadences from all over the continent. Traces of South African mbaqanga music popularized worldwide by guitarist Ray Phiri through Paul Simon on his Graceland and Rhythm of the Saints albums, and by Mahlathini and the Mahotella Queens on their own, are evident in the mix, as is Malawian folk music.
Keturah's unique voice got her a record deal at the age of 14, earning her the nickname "Naliyela," or "Local Girl," and making her a celebrity in her native land. In 2022, a local culture center director recommended Keturah to Hen House Studios director Harlan Steinberger in Venice, California. Steinberger assembled an eclectic bunch to back her on Keturah, including Doors drummer John Densmore on percussion and Willie Nelson stalwart Mickey Raphael on harp. He also recruited guitarist Joseph Tamba and Mermans Mosengo, the rhythm section of the Playing for Change Band, a loose-knit organization promoting peace and harmony and featuring musicians from around the world playing well-known hits. Soulman Chris Pierce was also brought on board, along with Zimbabwean guitarist Louis Mhlanga.
The songs here are all originals derived from Keturah's notes, fleshed out by Steinberger and Tamba. "Kwanumkwanu" lulls you into a trance with its hypnotic, uplifting groove courtesy of Tamba's acoustic guitar. In notes accompanying the album's announcement, Keturah says the message here is to never forget your home base. "You can go wherever you want but always remember where you come from. No matter how far you go, one day you will come back home."
One of the strangest entries is "Nchiwewe (Ode to Wille Nelson)." It sounds more Hawaiian than country, even with Nelson harp mainstay Mickey Raphael guesting on reeds. Keturah's explanation in a press release for her composition is even more bizarre, based on the premise that feeling guilt about a romantic breakup and faulting yourself is not always the right thing to do: "The others are the ones who are not good enough. They are like dogs biting people, taking advantage of people. And they will never be contented." Sounds like a country and western premise for sure, an updated take on "Dim Lights, Thick Smoke."
"All The Way From Africa" is a travelogue set to a lilting South African guitar figure popularized by Phiri and The Mahotella Queens, giving a shout-out to Zambia, Kenya, and Namibia as well as Malawi. The song includes the only English lyrics in the collection, with the chorus repeating in English, inviting travelers to visit and see the beauty of Africa.
Keturah says "Mvula" came out of a failed attempt to record her first album; the producer took off with her tapes and didn't return. Instead of packing it in after that setback, she says in press materials that it inspired her to keep going. "Mvula" translates as "rain," trying to beat her down, but she won't be pushed back. "I don't give up," she says. And we're all better for it.
Keturah is out May 19 on Hen House Records.
---