ALBUM REVIEW: Kelsey Waldon Explores All Corners of Country on 'No Regular Dog'
Posted On August 10, 2022
---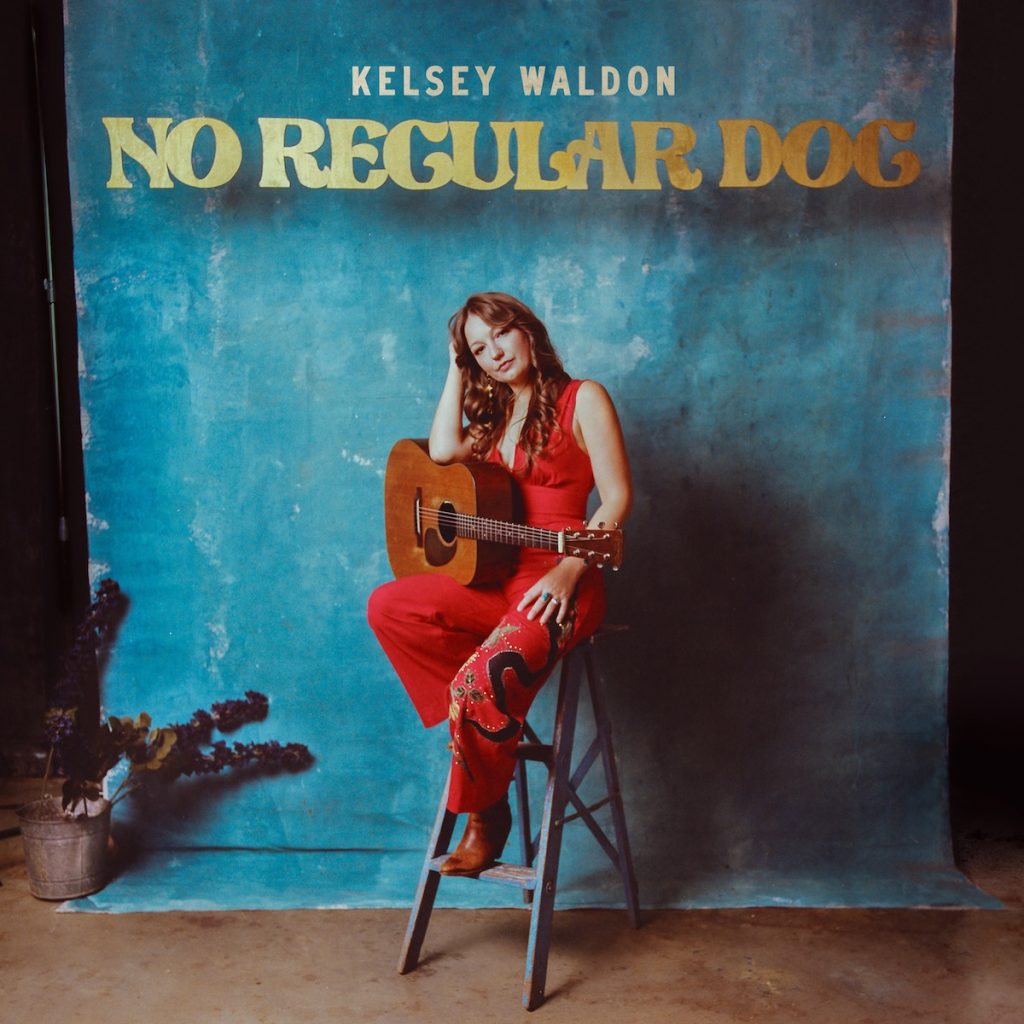 We live in a world so full of flashing lights, so saturated with constant busyness, that it can feel impossible to slow down enough to pay attention, to listen to the world, to ourselves. With No Regular Dog, Kelsey Waldon explores the tensions of recognizing and loving oneself while acknowledging the harsh truths of one's life.
Waldon grew up in Monkey's Eyebrow, Kentucky, playing piano, but she switched to guitar at the age of 12, singing at county fairs and churches before moving to Nashville at the age of 19. Nashville spit her out at first, but she spat back, returning to tend bar at the Nashville Palace and eventually buying a van, hiring a band, and going out on tours.
No Regular Dog is Waldon's second album on John Prine's Oh Boy Records, following 2019's White Noise, White Lines (ND story). No Regular Dog is also the first album she recorded outside of Nashville and Kentucky, decamping to Los Angeles to record with Shooter Jennings and her touring band.
Musically, the band pours country gold around her, from the spacious slide on "Tall and Mighty" to the haunting groove and ghostly vocals of "History Repeats Itself," the steel-sky and soaring "Backwater Blues" to the tender and lonesome lament of "Season's Ending" mourning Prine. There is a freewheeling sense pervading the music, as though Los Angeles's panoramic skies allowed the band to widen its sound, which pivots easily from bluegrass-inspired runs, '70s country rock, and soul. Sonically, Waldon and her band have shifted from the honky-tonk into a wider exploration of what country music is and could be. All throughout, though, it's Waldon's voice, her words, and her story that make these songs.
Her story on No Regular Dog includes the first joy-filled love song of her career, "Simple as Love," a celebration of deep devotion at its purest. Sweet as sunshine and honey, she sings about stubborn love over a simple guitar melody: "Just like a lily in a ditch / it grows where it wants to grow." It is a quietly powerful song that represents a significant tonal shift in Waldon's songwriting, leaving behind the heartbreak of her earlier work.
Waldon also leaves some space for brutal honesty. On the title track, which opens the album, she sings that she's "A prisoner of my mental cages / my own worst enemy," though acknowledging she's "a survivor of my dreams / but nothin' worth doing don't come without a price." She follows "No Regular Dog" with the crushing and rollicking "Sweet Little Girl," its narrator hollowed by the world and searching for ways to pass the time in it.
Ultimately, though, Waldon combines this honesty with hopefulness on album closer "Progress Again." Elegiac and somber at first, the song explodes into a gospel hymn as she sings, "There's times I've been rough, been a little too rowdy," and it ends the chorus with "I'll write it all down as progress again."
Moving forward despite difficulty — progress — is what Waldon celebrates most on No Regular Dog. She argues for hope in the darkness and the importance of motion.
Kelsey Waldon's No Regular Dog is out Aug. 12 on Oh Boy Records.
---