ALBUM REVIEW: Justin Hiltner Tells His Story So Far on '1992'
Posted On December 7, 2022
---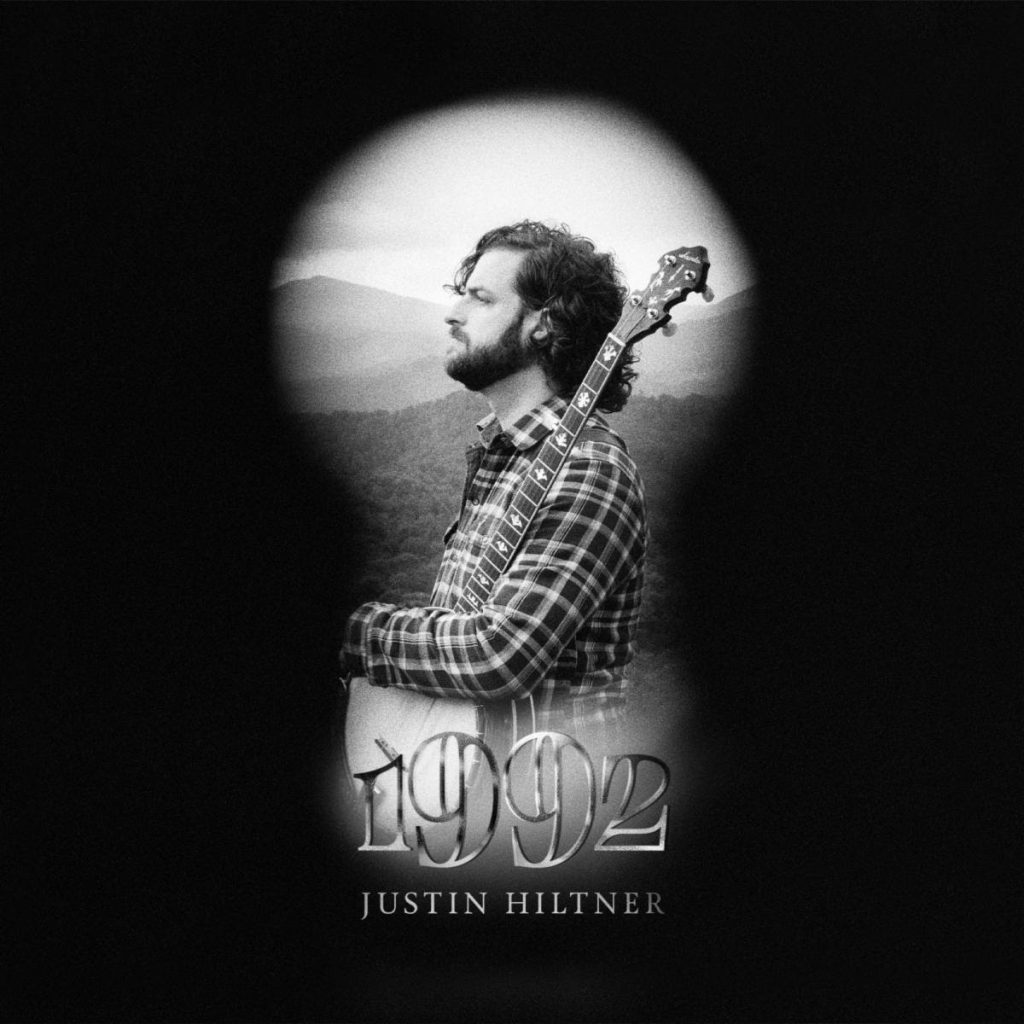 Cascading banjo rolls swirl and eddy in the opening measures of the "Dark Side," launching Justin Hiltner's achingly beautiful solo debut, 1992. The sonic spareness of "Dark Side" conveys an emotional vulnerability that runs through every song on the album, which features Hiltner's warm vocals and his banjo or guitar.
The instrumental "U R the Hwy 1 (Apt 2)" opens with slowly unfurling banjo fingerpicking whose crisp clarity evokes a melancholy spirit, but halfway through the tune, the tempo shifts into a rousing reel — following the same thematic lines from the opening measures — perfect for a hoedown. The tune slides effortlessly with the same tempo into "Everglades," a sprightly song whose rapid-fire banjo picking belies its focus on loss and separation. The song cleverly cuts across many levels: It's a song of disappointed, or even unattainable, love, as well as a canny take on the environmental crisis.
Stark banjo picking and rolls mimic the darkness of subject matter on the title track. In the lyrics Hiltner describes being born in the same hospital where AIDS patients were dying at the same time: "We took my life for granted, while you never could admit your days were few / Were the heavens mocking both of us when they traded me for you? / Cause I didn't die in 1992 / I didn't die in 1992 / That was you."
Hiltner's a cappella "Oligarchs" issues a forceful challenge to those who limit human rights, while the elegant circling banjo rolls of "10 Years (Gotta Get Out)" drives the desire to leave a town where you've been spinning your wheels and stuck in an indifferent relationship for far too long. The aching banjo picks and strums of the somber "Pieces," co-written with Caroline Spence, provide the layers for Hiltner's reflections on human brokenness, while "I Wanted More" spryly circles around loss and yearning.
1992 displays Hiltner's canny songwriting, his towering vocals that can turn tender, and his rousing banjo picking. He can tear out a heart with a few words, but his sparse treatment of these lyrics probes emotional depths in ways that few songs are able to do.
Justin Hiltner's 1992 comes out Dec. 9.
---