ALBUM REVIEW: Joe Pug Returns to Songs of 'Nation of Heat' with New Perspective
---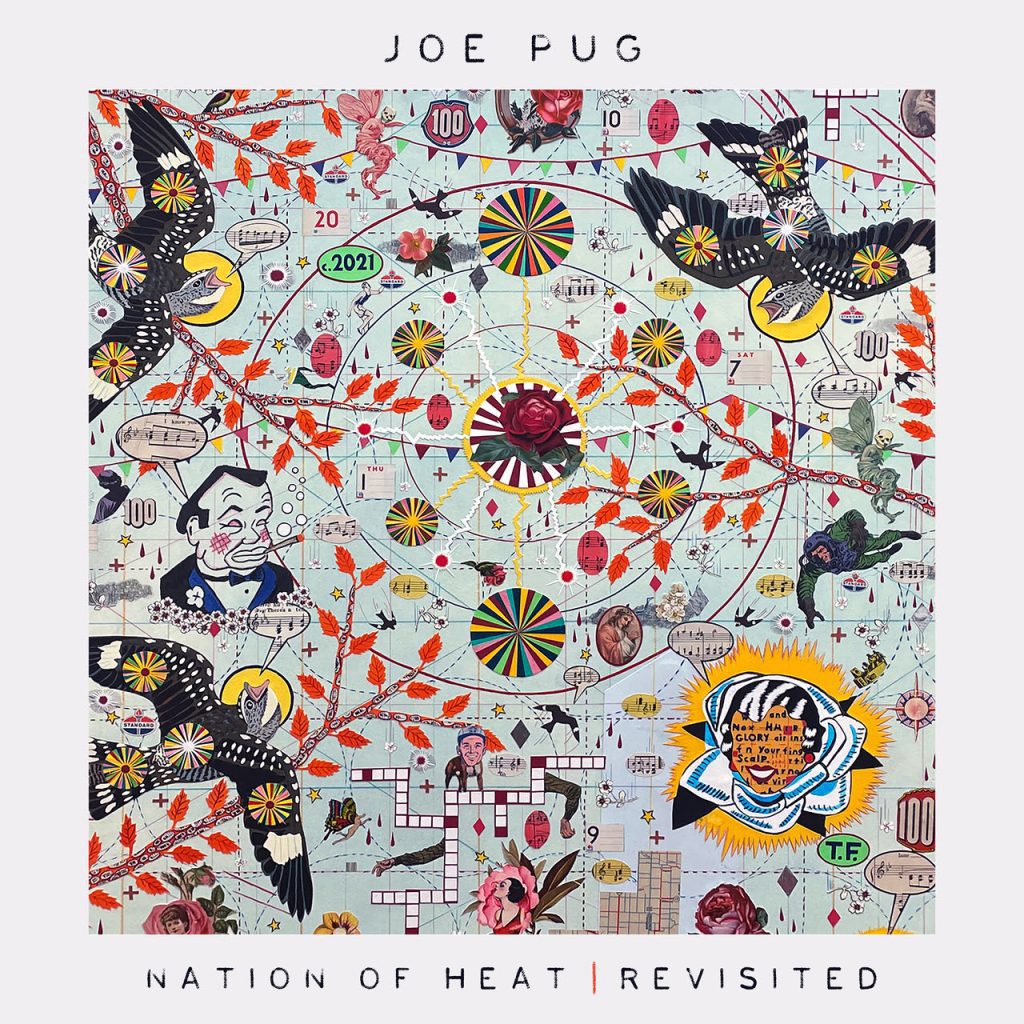 Everything changes.
Nothing changes.
As an itinerant songwriter settled into Chicago in 2007, Joe Pug recorded Nation of Heat in the space of others' canceled sessions, carrying only a guitar, a harmonica, and his voice. It was necessarily a sparse affair, limited by time and money.
When Pug finally had the EP in hand, he shared it with anyone who wanted to listen, and the songs spread like gospel. He traveled town to town on the back of seven suddenly well-known tunes, met by audiences already singing along. Pug's career launched with Nation of Heat, but it really accelerated after a tour opening for Steve Earle a couple years later. He garnered comparisons to Bob Dylan, and the wider world realized his songwriting could stand beside legends. It has become his most enduring and popular release, the songs still featuring in his setlists today.
And so he returns to Nation of Heat some 15 years after its initial release, revisiting and reinterpreting songs that listeners already know and love through the filter of time and experience.
It works beautifully. For Nation of Heat | Revisited, Pug assembled a supergroup — including Derry deBorja (Jason Isbell and The 400 Unit), Brandon Flowers (The Killers), Carl Broemel (My Morning Jacket), and many more — and bit into each song piece by piece. His old tourmate Steve Earle wrote the liner notes. Nation of Heat | Revisited calls to mind how it feels to contrast early Dylan (e.g., Freewheeling) with electric Dylan (e.g., Blonde on Blonde), especially when played back-to-back.
The changes announce themselves loudly on the fan favorite and often-transcendent "Hymn #101," when the drums explode into the song immediately after Pug sings, "I've come to test the timbre of my heart." Organ and keys follow closely behind the couplet "for the more I seek, the more I'm sought." It is the same song, but different, balancing the quiet sacredness in the song's marrow with the shimmering profaneness of its shiny new noise.
That becomes the core theme of the album: Everything is the same and everything is new. Surely, some of that comes from aging, from the passage of time, but much of it comes from the contextual elements of living in this world. "Hymn #35," buoyed by a chugalug drumbeat and Pug's trademark harmonica, takes on new thematic textures with its many contradictions; in a time when we readily feel the dualities of the safe and the unsafe, the secure and the insecure, it begins to feel like a rare honest homily.
To be clear, every one of these songs is a stunner. And yet "I Do My Father's Drugs" stands out. A song that once seemed to decry blind patriotism and its reckless assumptions, protesting because it looks good or popular, and the timelessness of imitating those that have come before has somehow become more relevant, as our fathers' drugs clearly include the perpetuation and conservation of destructive and regressive systems. Pug condemns blindness and prays for thoughtfulness throughout.
Ultimately, as Nation of Heat | Revisited spins anew, it holds onto its familiar spirit while transforming into something else altogether. Pug has achieved something impressive: the songs feel fresh yet familiar, speaking to their timelessness.
Joe Pug's Nation of Heat | Revisited is out July 22 via Nation of Heat Records.
---