ALBUM REVIEW: Jimmy Carpenter Gives a Tour of Rock's New Orleans Roots
Posted On September 13, 2022
---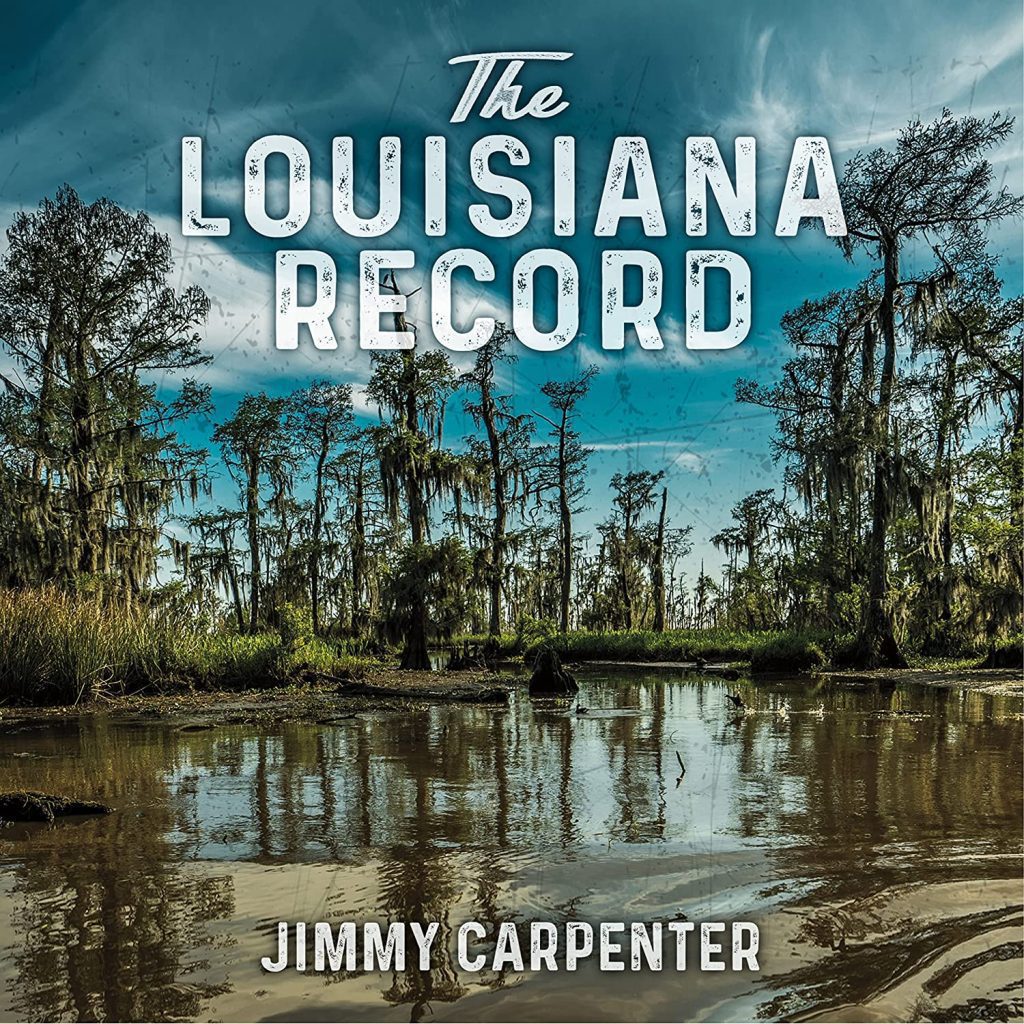 New Orleans birthed rock and roll. It may have been conceived elsewhere, but the Crescent City was the place where all the ingredients — funk, soul, R&B, blues, gospel, and jazz — were commingled into a steaming cauldron, left to simmer, then ladled out as a concoction that lit up body and soul. The stuff that started coming out of that city in the 1950s shook, rattled, and rolled the rest of the country with artists like Huey Piano Smith and the Clowns, Fats Domino, Irma Thomas, Professor Longhair, Eddie Bo, and Allen Toussaint leading the parade.
Jimmy Carpenter was one of the musical disciples who answered the call, after touring and recording with Tinsley Ellis and Jimmy Thackery, ending up in New Orleans, seeing the world with Walter "Wolfman" Washington and the Roadmasters, and sitting in with New Orleans legends around the city in and in the studio from 2004 to 2016. Now relocated in Las Vegas, Carpenter, who took home a Blues Music Award for Best Instrumentalist/Horn last year, teamed up with Gulf Coast Records co-owner Mike Zito to co-produce The Louisiana Record, an album of New Orleans classics.
It's a tough gig trying to match or outdo Fats Domino's piano and Herb Hardesty's wailin' sax on Domino's 1958 original "I Hear You Knocking," but this crew pulls it off, Zito hitting this one over the fence with his guitar solo, totally transforming the tune.
Alvin "Shine" Robinson's version of Cris Kenner's 1964 hit "Something You Got" sounded broadcast from the love cave of an afflicted man shackled and chained to his beloved, moaning in exquisite agony about his condition. But Carpenter's take stays low-down, with a barely restrained bounce, Carpenter's sax carrying most of the weight here and perfectly complementing his exuberant vocals, Papa Gros plunking and tinkling merrily behind him.
Tackling anything that Solomon Burke laid his tonsils on is a risky undertaking. Burke's 1961 recording  of "Cry To Me," a universal love call to the lonely and unwanted, is not only a soul classic, but a groundbreaking entry into the newly minted soul category in the '60s. Carpenter's take is more of a second-line strut pepped up by Wayne Maureau's drums. Zito's chiming guitar is inserted at just the right places to frame Carpenter's soulful exhortations. Carpenter swings in with a King Curtis sax solo to elevate the mood, then Gros it takes it down the aisle with his churchy burbling. Carpenter's singing seems to get more soulful with every outing, and he really shines on this one.
With all the great soulful covers already imprinted on the collective consciousness, "Pouring Water on a Drowning Man" is another risky venture: Percy Sledge had the definitive version out in May 1966, James Carr in December of the same year, and Otis Clay took a swing at it in 1970. Carpenter and his funky compatriots hold the line soulfully with Casandra Faulconer anchoring on bass, overlaid with Gros' gospel organ and Carpenter shouting and honking like a drowning man going down for the last dunk.
The Louisiana Record is a great look back, done with love and respect for a sound that for many of us was our rock-and-roll tutorial.
Jimmy Carpenter's The Louisiana Record is out Sept. 16 on Gulf Coast Records.
---