ALBUM REVIEW: Jeremie Albino Holds Nothing Back on 'Tears You Hide'
---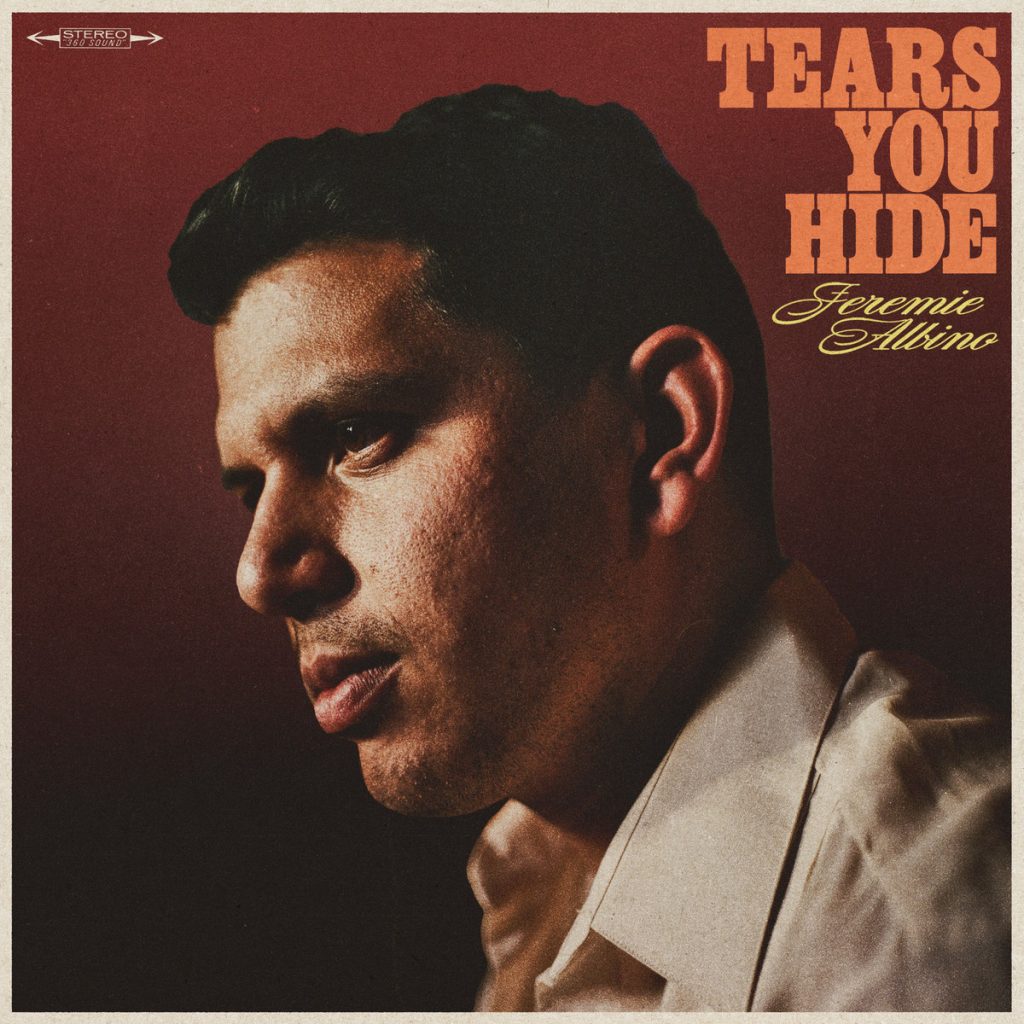 There's this popular meme featuring Michael Fassbender as Magneto in the 2011 flick X-Men: First Class. I'll spare you the full context behind it, but the image features Fassbender simply saying "Perfection."
That image provides a near-perfect summation of this reviewer's feelings toward Tears You Hide, the latest by singer-songwriter Jeremie Albino. Exuberantly touching on folk, country, and blues, Albino's second album is a stunner and one of the best releases to come out this year.
Albino and his band recorded Tears You Hide live, and that energetic dynamic drives and defines the record. "You I'm Waiting On" sounds huge. It's a taut, anthemic roots rocker and Albino sings the hell out of it. His vocals are dramatic, full of yearning that captures the emotional tension of the lyrical subject matter about two potential paramours waiting on the other to make the first move.
That theme of desire pops up again on lead single "Across the Hall." Anchored by an urgent melody, Albino sings the tale of a lonesome soul, enchanted by the voice of a neighbor he's never seen but can hear singing from down the hall. The voice calls to him, helping him find solace from his own isolation and difficulties. It's a paean to the power of being moved by song, and Albino passionately delivers that message.
"Klondike Man" is another fun one. As it is throughout the album, Albino's performance is excellent. But "Klondike Man" also serves as a nice showcase for his backing band, The Rosehall Band. They do a little bit of everything on the track, from offering up crunchy riffs to setting down a tasty, keyboard-driven rhythmic groove.
The propulsive full-band tracks aren't the only winners on Tears You Hide. Albino brings the album to a close with a pair of more sonically subdued acoustic tracks. The first is "Early Morn," a breakup song with vocals that are alternately soaring and wistful. The album concludes with "The Garden." Quiet and contemplative, Albino espouses the virtues of patience through the prism of sitting in his garden. Considering how many of the songs are rooted in tension, it stands in stark contrast to the rest of the material and helps make for an effective emotional conclusion to quite an incredibly satisfying release.
Jeremie Albino's Tears You Hide is out June 9.
---