ALBUM REVIEW: Irene Kelley's 'Snow White Memories' Adds Warmth to Winter
Posted On January 24, 2023
---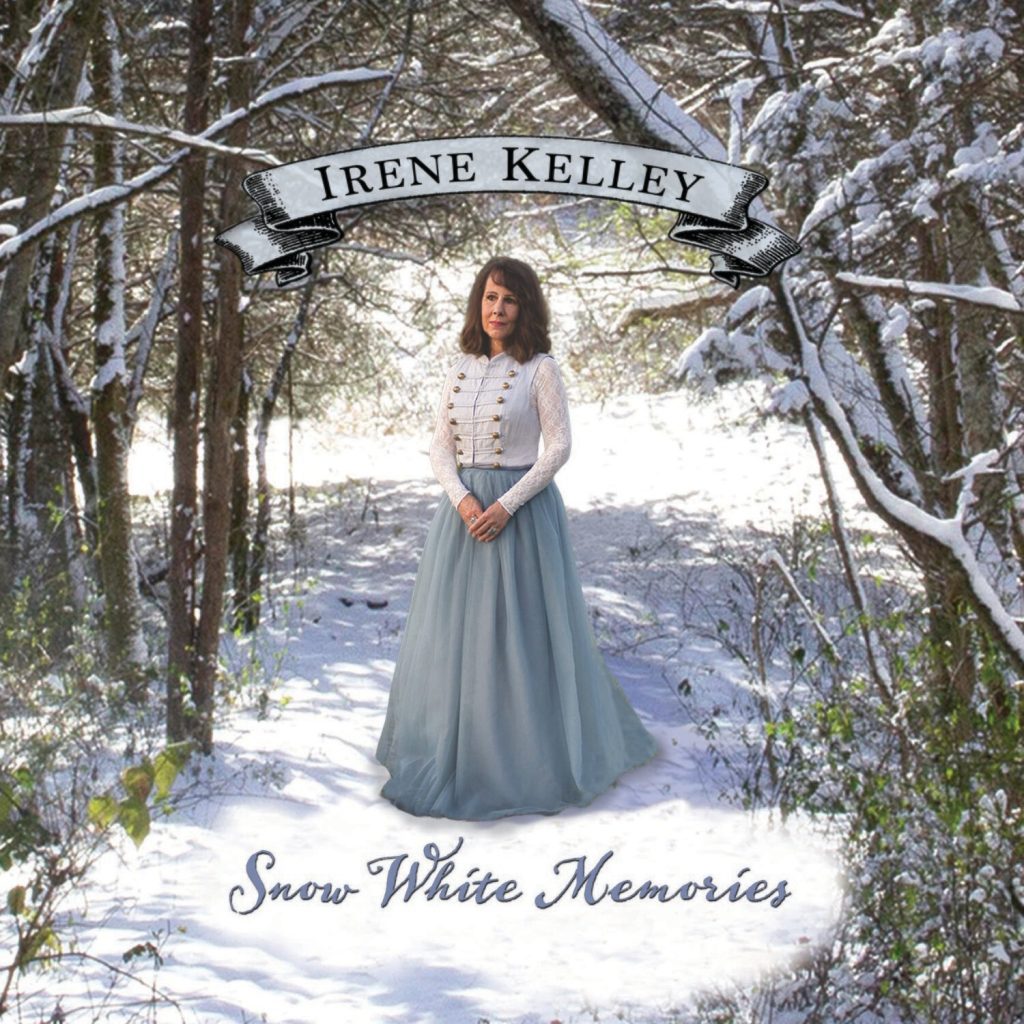 Irene Kelley's crystalline vocals warmly envelop listeners on her new album, Snow White Memories, wrapping them in a soothing blanket of sound. The eminent bluegrass singer and songwriter delivers these 11 songs with a piercing intimacy that reverberates in the heart, coursing over the emotional landscape of loneliness, loss, desire, and love.
Kelley is joined on the album by a host of musical friends and co-writers — including singer and guitarist Donna Ulisse, dobroist Rob Ickes, banjoist Scott Vestal, and Darin & Brooke Aldridge, among others — and she's collaborated with her daughter Justyna, Ronnie Bowman, Terry Herd, Mark Irwin, Bill Whyte, Steve Cropper, Billy Droze, Steve Leslie, and Ulisse to co-write 10 of the songs on the album.
Kelley evokes a quiet winter scene and the yearning for times past on the stirring and quietly moving title track. Aubrey Haynie's elegiac fiddle creates a reflective atmosphere, mining the depths of emotion that emerge out of memories of special times and places, and Kelley's daughters, Justyna and Sara Jean, elevate the song with their layered harmonies.
Adam Steffey's shimmering mandolin runs weave under Matt Menefee's thrumming banjo on the lilting train song "Carolina Special," while Ulisse's and Kelley's voices join on the atmospheric minor-chord ode to lost love, "Six Feet Down."
The album opens with the jaunty, rollicking "Wild Mountain Stream," with fiddle runs and banjo picking that mimic the stream's tumbling waters. The sparsely sonic atmosphere of "4th of July in My Hometown," featuring Trisha Yearwood on harmonies, recreates the memories of moments held dear to the singer. The dashing "Satan Get Behind Me," featuring Darin & Brooke Aldridge, is a bluegrass gospel rambler that perfectly captures the urgency of putting evil desires away. The album closes with the touching benediction, "Safe Travels, My Friend."
Snow White Memories conveys the depth of Kelley's lyricism and her ability to deliver straight-to-the-heart songs filled with emotional resonance.
Irene Kelley's Snow White Memories is out Jan. 27.
---