ALBUM REVIEW: Humanity Shines Through on Jaimee Harris' 'Boomerang Town'
Posted On February 15, 2023
---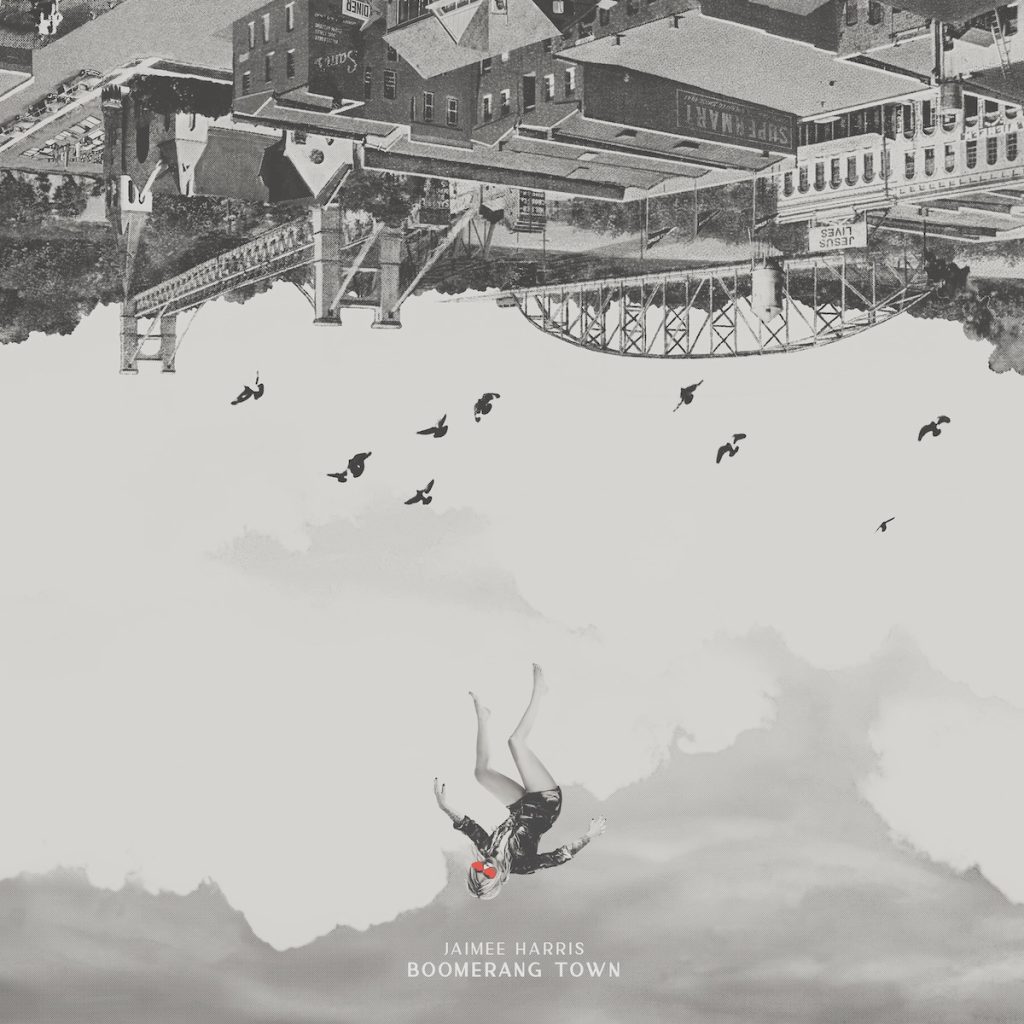 On her sophomore album, Boomerang Town, Jaimee Harris weaves spellbinding tales, wrapping stories of home, grief, loss, addiction, and love into deeply moving atmospheric music.
The title track tells the story of two people longing to leave their small town where people "spin in circles, round and round" but constantly being pulled back by a variety of forces. Sammy Powell's soaring B3 mimics the high-flying dreams of the couple — "it feels like soarin', it feels like flyin'" — and Harris' rich vocals, backed by harmonies from Betty Soo and Kris Nelson, convey the couple's yearning and their heartfelt desires.
With its swirling cellos and gently fingerpicked guitars, the melancholy chamber folk ballad "Sam's" pays tribute to a bar that offers both protection from the outside world to folks cycling through alcoholism and a kind of redemption that emanates from the community in the bar itself.
As "How Could You Be Gone" moves from its spare opening guitar strums and aching vocals to the ethereal chorus of voices toward the song's climax, the song evokes the stages of grief as it proceeds from mourning to the celebration of life, all the while cannily refusing ever to accept death.
Lilting fingerpicking floats beneath "Fall (Devin's Song)," a tender story about a mother writing memories of her son, Devin. The roiling "On the Surface," with its propulsive movement fueled by Andre Moran's shimmering lead guitar, contrasts those who have a narrow view of Jesus that marginalizes others — "Skim the text, find the lines that feed your purpose / It's so easy to love your brother on the surface" — with those whose view derives from the stories of a man whose love embraces all and "travels over many shores, through rivers, canyons, prison doors."
The album closes with the upbeat "Missing Someone," a bright affirmation of the love and yearning that live at the heart of absence.
Like Eliza Gilkyson, Gretchen Peters, and her partner, Mary Gauthier, Harris explores the emotional terrain of human relationships, illuminating what glows in the dark shadows of the human heart. Harris' emotionally expansive vocals ring with a crystal clarity and pull from her cinematic songwriting a poignant core of feeling that reverberates with every note.
Jaimee Harris' Boomerang Town is out Feb. 17 via Thirty Tigers.
---