ALBUM REVIEW: Honey Harper Brings Cosmic Sound Closer to Earth
Posted On October 26, 2022
---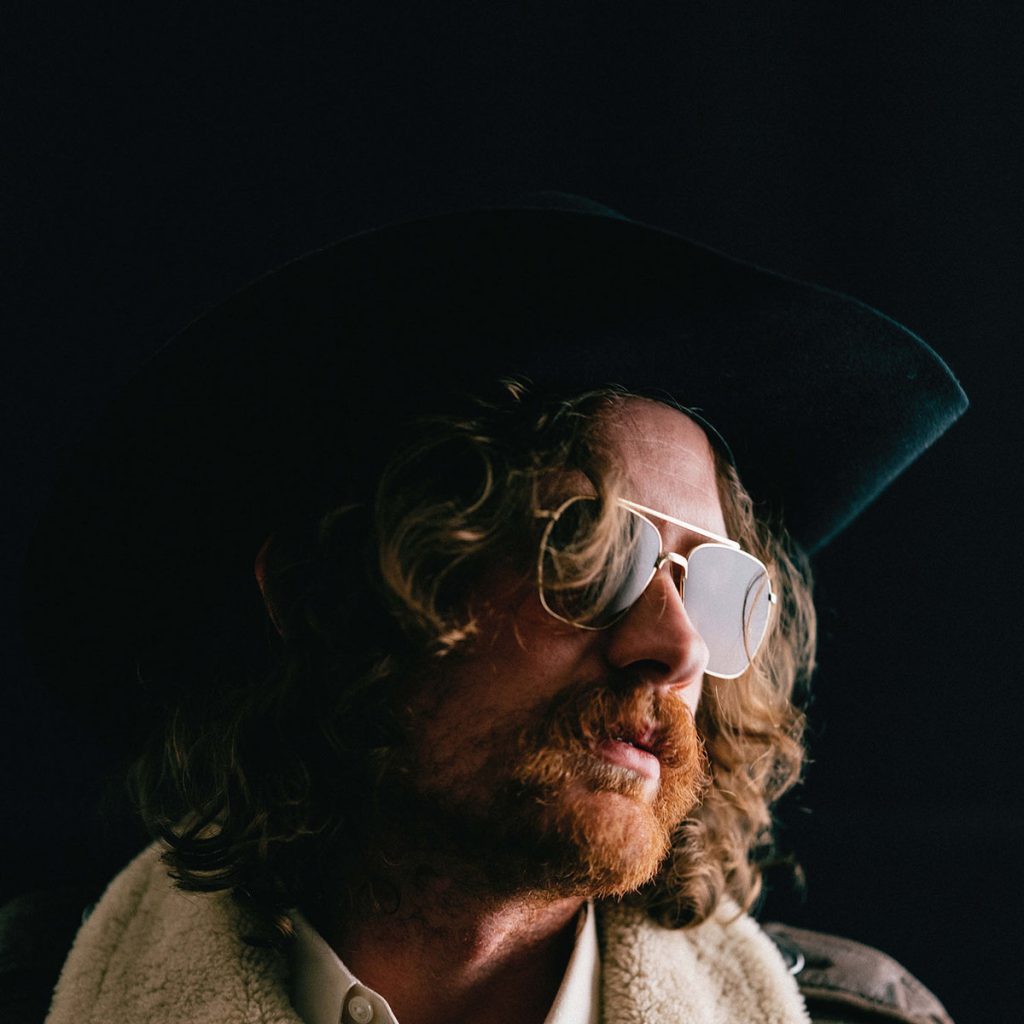 Ever since Gram Parsons came up with the term "cosmic American music" to describe his expansive and countercultural approach to country music, the idea has had a tantalizingly mythic quality to the generations of twang-laden singer-songwriters who followed in his wake.
And while for most musicians the appeal has to do with its sense of authenticity and porous genre borders, for the London-based and Atlanta-born frontman Will Fussell, "cosmic American music" started as an almost literal descriptor.
Formerly a synth-pop experimenter who played in Mood Rings and Promise Keeper, Fussell's early efforts with Honey Harper took the celestial aspects of the music as seriously as the balladry. Making use of synths and drum machines just as much as pedal steel, Fussell also doused his deep, sonorous voice in layers of reverb and wrote philosophical, often cryptic lyrics. The end result felt more indebted to The Flaming Lips' Wayne Coyne and My Morning Jacket's Jim James than, say, Sturgill Simpson or Tyler Childers. Fussell felt like a would-be indie rocker who instinctively understood his figurative boots and rhinestones as a primarily stylistic guise.
On Honey Harper & The Infinite Sky, the band's second album for ATO Records, Fussell is mostly doing away with that sense of abstraction. Written more in collaboration with his partner and Honey Harper co-founder and keyboardist, Alana Pagnutti, and recorded to tape their live band, Honey Harper veers far closer to honky-tonk bravado and organic warmth than on prior records. Songs like "Ain't No Cowboys in Georgia" and "Broken Token" jump out of the speaker with boisterous piano lines, rollicking jolts of Southern rock-tinged pedal steel and guitar leads, and a joyous backing choir. Even if it is country music by way of the Allman Brothers or the Grateful Dead, it still crackles with a live intensity that gives Honey Harper a sense of lived-in sonic pleasure for the first time.
There's still more than a bit of self-awareness to this embrace, particularly in the lyrics. "Cowboys" itself serves as a quasi-thesis statement in its pointed refutation of its own nostalgic trappings ("Ain't nothing good come out of the Fourth of July," "I'm sick and tired of three chords and the truth / I think I'm ready for computer blues"), while the country-disco homage "Boots Mine Gold" struts its way to a chorus that insists "No honky-tonk could have saved my soul / like the DJs at downhome discos."
Even on the most despairing tunes here that are most reminiscent of early Honey Harper records, like "Tired of Feeling Good" or "The World Moves," the warmth of the arrangements and backing vocals provide a more hopeful sense of spirit. And it often feels like Pagnutti's presence might have sharpened the romanticism found in something like "Lake Song" or "Crystal Heart," where Fussell gets positively ebullient ("Of all the things that make me feel alright / There's nothing like that endless summer night").
That this album arrives in the middle of Honey Harper's lengthy US tour in support of Amanda Shires ultimately is telling: This is a record that feels built for and about a hard-touring band with a playful sense of its own lineage and a determination to forge its own place in the proverbial cosmos of American music.
Honey Harper & The Infinite Sky is out Oct. 28 on ATO Records.
---