ALBUM REVIEW: Hawktail Moves Through Nature on 'Place of Growth'
---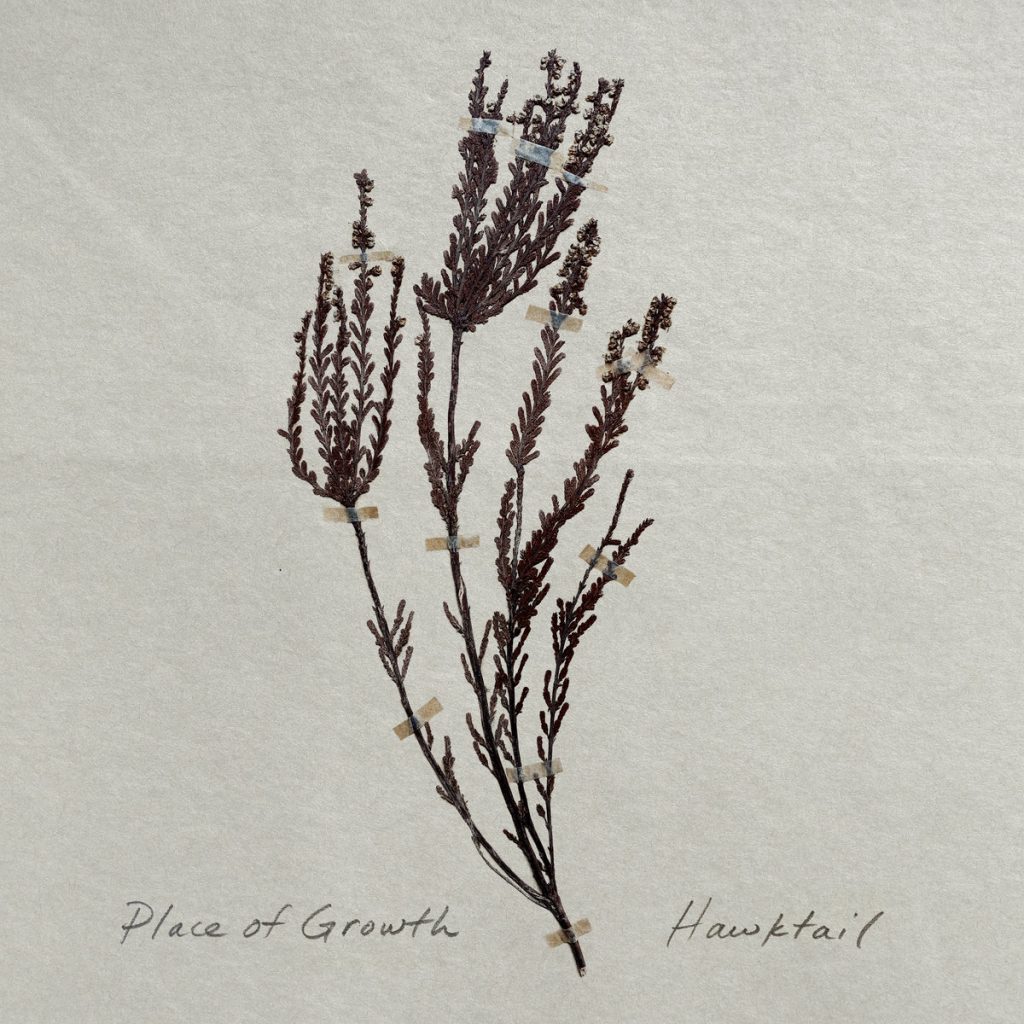 For their newest project, Place of Growth, the members of Hawktail set out to create a seamless listening experience rather than a compilation of potential singles. What started as a "tune-swap" challenge from Swedish folk fiddler Lena Jonsson, who composed the tune "Antilopen" that appears on the album, became a full instrumental musical experience meant to be heard as a whole.
Free of the constraints of aiming for radio play, the quartet widely varies the length of its songs here. The album opens with the first of three minute-long "Wanderings," subtitled "Begin," which is followed by interludes "Wanderings: Look," and "Wanderings: Where?" placed between longer tracks. The other tunes vary from just over three minutes to nearly eight for "Big Sun," the closing tune. The "Wanderings" and "Updraft," the centerpiece of the album, originated in 2016, before the group's other album projects, but found their home on Place of Growth.
The music developed largely outdoors as the band camped out in Shelbyville, Tennessee, to refine and record the songs, and listeners likewise will find that the all-instrumental album feels like a nature walk. The varying textures of the tunes evoke natural images from sunrise to the bright sky of "Big Sun," with "Shallows" turning sunshine reflecting off a creek into music.
In a video from the band highlighting "Updraft," mandolinist Dominick Leslie describes the song as "an old-time fiddle tune on steroids," an impression borne out throughout the album as the band builds on the traditional frame of tunes with A and B parts but pushes beyond any limits, varying the tempo in a way that mimics the movement of water and wind more than the regularity of a metronome.
The double bass bowing by Paul Kowert, also known for his work with Punch Brothers, contributes to the band's unique sound, which falls somewhere between bluegrass and classical music in a category of its own. Guitarist Jordan Tice, who also made a name for himself as a soloist before he joined Hawktail, and fiddle player Brittany Haas, an alum of Crooked Still, round out the quartet in the interplay on the album as one track leads down a path to the next.
With each track unique in composition, Place of Growth stands as a musical illustration of the adage "The whole is greater than the sum of its parts."
Hawktail's Place of Growth is out Aug. 12 on Padiddle Records.
---