ALBUM REVIEW: Frank Solivan and Dirty Kitchen Blaze a Path to Better Times on 'Hold On'
Posted On August 31, 2022
---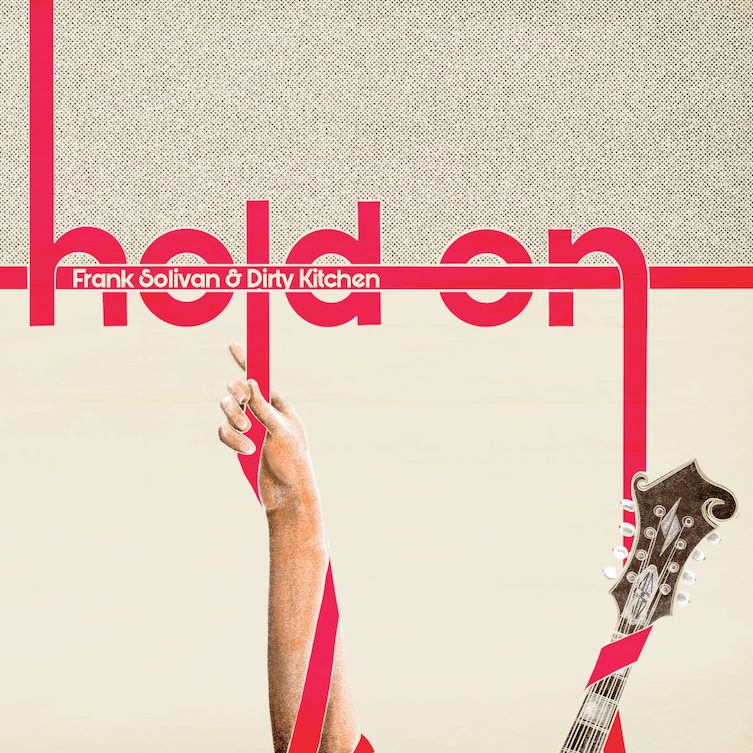 Frank Solivan found himself in a hard place, personally, right before the world slowed down, and suddenly the world gifted him the time and space to process everything he was going through. He settled into his writing for both escape and discovery, and ultimately penned a collection of songs that foster a sense of hope and encourage positivity.
Hold On is the continuation of a storied career in bluegrass. Solivan has established himself as a premier mandolinist and vocalist, having received nominations for both from the International Bluegrass Music Association (IBMA) and two Grammy nominations, most recently for 2019's If You Can't Stand the Heat (ND review). As with previous albums, on Hold On Solivan has surrounded himself with an equally successful band (called the Dirty Kitchen) that includes Mike Munford (banjo), Chris Luquette (guitar), and Jeremy Middleton (bass), who have earned several IBMA awards of their own.
For Hold On, Solivan and Dirty Kitchen were, like so many musicians, forced to follow a different pathway than they did for previous records. Solivan wrote in isolation and gradually carried the songs to the band, who added their own touches later. But what has stayed the same as previous albums is the selection of some choice covers to pepper the tracklist, including New Grass Revival's "Sail to Australia" (which features a guest spot from NGR's John Cowan on vocals) and a groove-driven rendition of Orleans' "Sails" to close the album. But the themes of Hold On — survival, searching for hope in the dark, moving forward — are defined by the songs Solivan penned.
"I'm Already Gone" opens the album, showcasing Solivan's gift for melody and earworms. He sings: "I'm letting you go / I gotta move on / I'm making my way / I'm already gone." It's the kind of song that can and will feature in the band's beloved live sets, as it leaves room for improvisation while calling for the audience to sing along. It quickly establishes both the album's primary lyrical conceit of moving on from a relationship and the theme of continuing to advance despite difficult emotions.
The band follows "I'm Already Gone" with the equally memorable title song, then slides  into "Goodbye Goodbye," which Solivan wrote (along with several other songs on Hold On) with his cousin Megan McCormick, a singer-songwriter in her own right. Their shared credits result in some of the strongest songwriting across the Dirty Kitchen catalog. Another stunner McCormick wrote for Solivan (with her partner Amanda Fields), "Modesto", acts as an aching homage to the place where Solivan grew up.
Much as on prior albums, Solivan and Dirty Kitchen press against bluegrass's boundaries. They often slip into pop, folk, and even country ("Queen of the Mountain"), but they always come back to bluegrass on every song, especially called back by Munford's banjo picking. Ultimately, Hold On is very much the product of heartfelt songwriting joined to stellar musicianship. It's a clear continuation of the band's trajectory.
Frank Solivan and Dirty Kitchen's Hold On is out Sept. 2 on Compass Records.
---