ALBUM REVIEW: 'Fragments' Bears Witness to Bob Dylan's Late-'90s Resurgence
Posted On January 24, 2023
---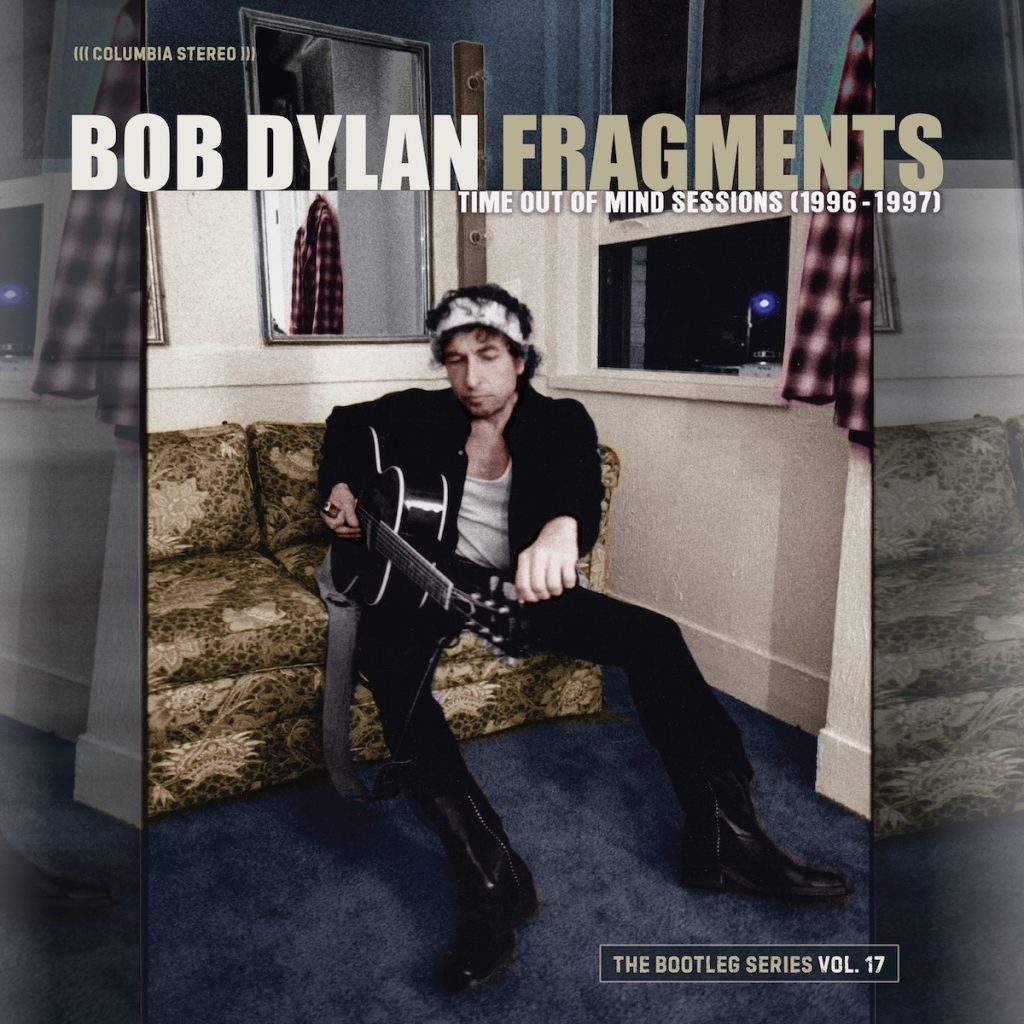 Bob Dylan closed the 1980s with the Daniel Lanois-produced Oh Mercy, an acclaimed return-to-form after more than a decade of bad reviews and being "written off," as his concert introductions voiced by stage manager Al Santos dryly made clear, "as a has-been by the end of the '80s." Oh Mercy pointed the way to a new chapter for one of America's greatest songwriters in the coming decade. With the release of its follow-up, however, the 1990 Don Was-helmed Under the Red Sky, the reviews returned to mixed and middling, leading some to wonder if the previous album, which contained such beautifully crafted moments as "Most of the Time" and "Man in the Long Black Coat," was just a late-career fluke.
Then came Good As I Been to You and World Gone Wrong in 1992 and 1993, respectively, two solo acoustic albums of folk and blues covers that to detractors underlined the possibility that Dylan's best years were behind him. But as it turned out, Dylan was reaching back to his roots for inspiration. As the '90s progressed, he started writing again, jotting down lyrics with a fervor he hadn't experienced in some time. They came fast and furious, after shows, on the bus, in hotel rooms. According to Steven Hyden's enlightening liner notes in Fragments, the 17th volume of Columbia Records/Legacy Recordings' ongoing Bootleg Series, "The ideas came so suddenly that he would rip apart cigarette packs to scribble them down." The result became 1997's Time Out of Mind, one of the most successful artistic "comebacks" of the rock era.
Dylan once again teamed with Lanois and gathered an impressive and sympathetic group (including Duke Robillard, Bucky Baxter, Augie Meyers, Jim Dickinson, Brian Blade, Jim Keltner, Cindy Cashdollar, Tony Garnier, David Kemper, Winston Watson, Robert Britt, and Tony Mangurian) to bring out the mystery and yearning these new songs demanded. Dylan studied the elusive shadowy sounds of blues, folk, and early rock and roll for inspiration: Link Wray, Little Willie John, Little Walter, and the like. What resulted over several sessions between 1996 and 1997 is captured here in all its fly-on-the-wall glory.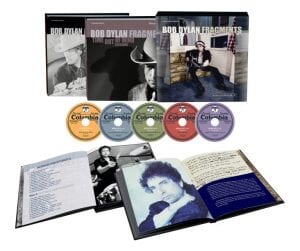 Fragments, which comes as a 5-CD or 10-LP box set (or a 2-CD/4-LP set of highlights), begins with a fresh remix of the full Time Out of Mind album. In these mixes, the entrancing veil of swampy murk is mostly stripped away, revealing a more authentic sense of the rooms in which the sessions were recorded (at Teatro in Oxnard, California, and Criteria in Miami). Dylan's voice is more upfront, the mix more immediate, live, and spontaneous.
The second and third discs focus on "Outtakes and Alternates," and hearing Dylan and the musicians work through changes in the arrangements is fascinating. There's a "Love Sick" (Version 2) that sounds more Delta blues, more foreboding, than the cautionary, ethereal version that opened Time Out of Mind, while "Make You Feel My Love (Take 1)" is musically fleshed-out and features a more expressive vocal than on the familiar take. Throughout Fragments, it's illuminating to hear Dylan try out different phrasings and lyrical ideas. Lines switch from song to song; the verses in "Dreamin' of You" became much of "Standing in the Doorway," for instance.
"Dreamin' of You" is joined by "Red River Shore," "Marchin' to the City," and "Mississippi" as songs that, while not making the final cut on Time Out of Mind, were first revealed on the eighth volume of the Bootleg Series, Tell Tale Signs. Some of those versions reappear on Fragments (on the final disc), but they're joined by previously unheard takes as well. "Mississippi" in particular goes through many variations, from acoustic blues to a more anthemic full-band take similar to its final version on Love and Theft. Again, Dylan tries on different vocal personas throughout each, from an aching plea to a seductive wink. Same lyrics, but the switch in delivery somehow alters and deepens their meaning.
Also included is a disc of previously unreleased live performances recorded between 1998 and 2001 during the Never Ending Tour. The recordings feature the guitar duo of Charlie Sexton and Larry Campbell, and the two bring out even more of the hard blues of these arrangements while injecting them with an intense roadhouse energy.
This Bootleg Series entry aligns with More Blood, More Tracks (ND review) as it focuses on one album instead of an overall era. Much like Blood on the Tracks, Time Out of Mind became another signpost in the Bob Dylan canon, an album by which everything after has been measured. At the 1998 Grammy awards, Time Out of Mind was awarded Album of the Year and Best Contemporary Folk Album, while "Cold Irons Bound" won for Best Male Rock Vocal Performance. With Fragments, we bear witness to the flood of inspiration that created a classic and rejuvenated a career that, 25 years on, continues to excite and inspire.
Bob Dylan's Fragments – Time Out of Mind Sessions (1996-1997): The Bootleg Series Vol.17 is out Jan. 27 via Columbia Records/Legacy Recordings. You can find a full track listing here.
---