ALBUM REVIEW: Doolin' Delights With French-Celtic-Folk Blend on 'Circus Boy'
Posted On February 28, 2023
---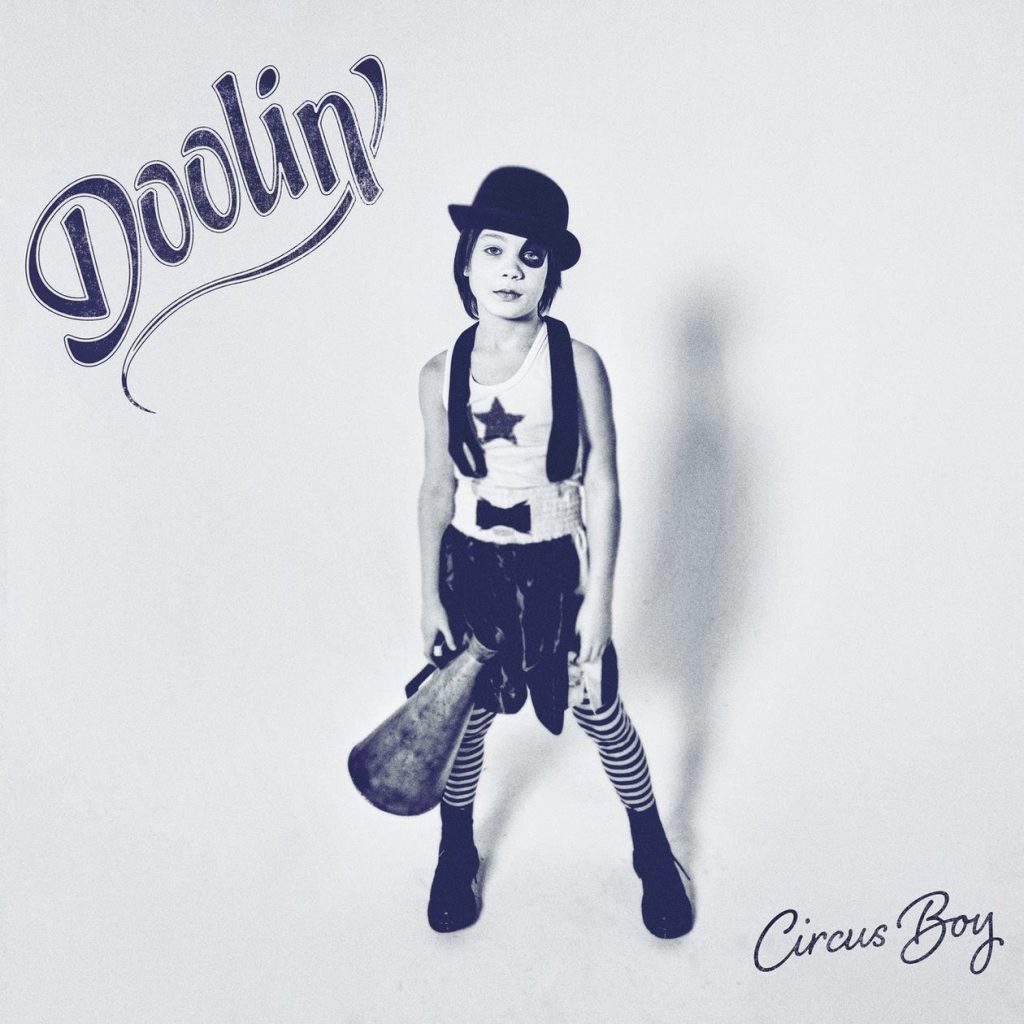 When you read the phrase "French Celtic supergroup," you have certain expectations. Those expectations were met by Doolin' on their 2016 self-titled debut, which melded traditional Celtic and French chanson styles and led to a number of well-received festival appearances in both America and Europe. Circus Boy, their second album, finds Doolin' experimenting with other styles of music like folk rock, French pop, and calypso.
Circus Boy was recorded in two parts. The first was recorded in America (Chicago, Kansas City, and Pittsburgh) during their 2019 tour, and the second, after a pandemic pause, was finished in France with producers Oliver Lude and Patrice Renson. Primarily pop producers, Lude and Renson's hand in helping evolve the Doolin' sound is evident.
Circus Boy kicks off with its title track, one of the album's highlights. It's a tribute to the friendship and camaraderie found when touring, comparing it to running away with the circus. "When I traveled with the circus, I always had a home / Though we journeyed far and wide, I never felt alone," vocalist Wilfried Besse sings. He then compares the love felt in his "circus" with his experiences in an increasingly divided world, lamenting "In this wild, wild land / always knowing fear and danger." The chorus is a catchy appeal to make the larger world as friendly as his touring one. "Just a soft word / Say a kind word / Speak."
Another highlight of Circus Boy, and another example of the band's evolution, is "The Darkest Way." This song pulls inspiration from popular folk pop bands like Mumford & Sons and The Lumineers. With a 4/4 bass drum beat giving it a constant drive, it's a straightforward love song that has a catchy sing-along chorus ready-made for a large festival crowd.
The boldest shifts in style for Doolin' on Circus Boy come from a pair of covers. The first is Claude Nougaro's French pop song "L'amour Sorcier." The second is King Radio's calypso hit "Man Smart, Woman Smarter," previously covered by everyone from Harry Belafonte to The Grateful Dead. The latter is the album's most fun romp, giving Besse the most pronounced showcase for his raucous accordion playing and featuring guest appearances from Celtic band Screaming Orphans, Ashley Davis (Lunasa, The Chieftains) on vocals, and fiddler Niahm Gallagher (Lord of the Dance).
 Circus Boy is an album that, given its broad influences, could have lacked cohesion. But the band connects the songs by keeping the thread of its modern Celtic roots present throughout via Josselin Fournel's bodhran and Jacob Fournel's whistles. It's always fun to see a band grow the confidence to experiment beyond their boundaries, especially when those experiments work. Circus Boy works throughout.
Doolin's Circus Boy is out March 3 on Compass Records.
---