ALBUM REVIEW: Dawes Jams to a Contemporary Concept on 'Misadventures of Doomscroller'
---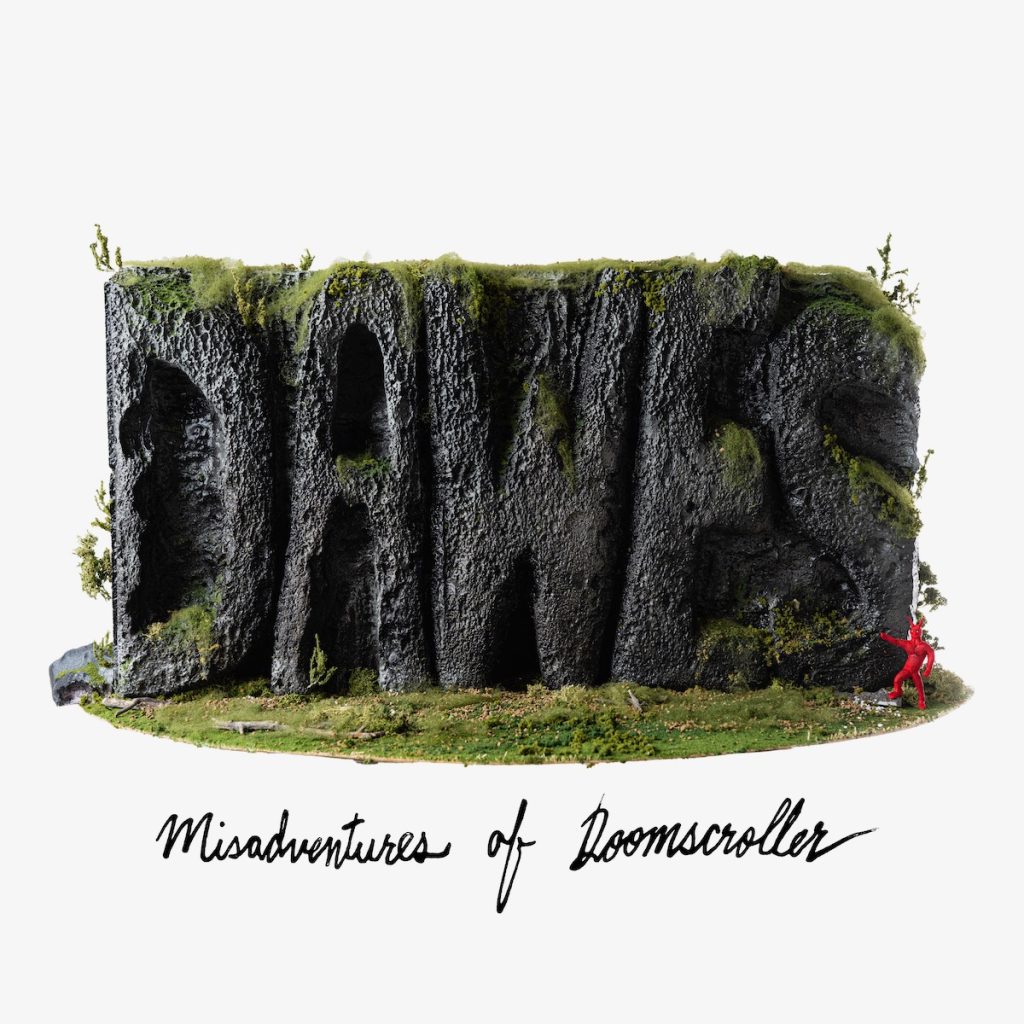 "Let's enjoy each other's company," Dawes harmonizes on "Someone Else's Cafe/Doomscroller Tries to Relax," the monolithic lead track on the group's latest LP, Misadventures of Doomscroller. 
In the context of the song, it serves as a call to pull yourself away from your phone, social media, and the seemingly endless array of bad news and existential dread it causes. Instead, just be present with people you care about. The lyric also serves as a mission statement for the band itself, as the members of Dawes take the opportunity to use their eighth album to stretch out, explore, and jam together.
There's a major mid-to-late '70s Grateful Dead stylistic aesthetic that permeates Misadventures of Doomscroller. Excepting the brief "Joke in there Somewhere (Outro)," every song clocks in at a minimum of five-and-a-half minutes, with a majority of them running well past six minutes. The material flows organically, starting as well-structured and capably performed roots rockers and transitioning into lengthy explorations and band interplay.
The jammy concept is one the band has dabbled in occasionally on studio tracks throughout their career, but they lean into it on Misadventures of Doomscroller — and to great effect. "Someone Else's Cafe/Doomscroller Tries to Relax" nicely balances Dawes' well-established folk rock sound with a funky rhythm reminiscent of "Shakedown Street" to create one of the more intriguing tunes the group has released to-date.
"Ghost in the Machine" comes at the midpoint of the album and feels destined to become a fan favorite and live staple. It's a propulsive rocker, with a kickass solo from singer/guitarist Taylor Goldsmith that nicely suits the lyrical content about the rough-and-tumble early days of a rock and roll band. The extended keys and dual drummer-guided outro (producer Jonathan Wilson jumps in on a second drumset to augment Griffin Goldsmith) is equally frenetic, providing a fun, uncharacteristically madcap conclusion to the song.
Dawes returns to the doomscroller concept on the final track, "Sound that No One Made/Doomscroller Sunrise." While "Doomscroller Tries to Relax" seeks solace from despair, the somber "Sound that No One Made/Doomscroller Sunrise" marks a return to the fear of impending societal and personal demise. Goldsmith sings:
And now there's a message in those symptoms, a morbid sort of sign
The ominous reminder of the body's slow decline
As constant as a heartbeat but stronger over time
While the rest of us decays
Listening to the sound that no one made.
At first glance, that seems pretty grim. But thematically, it brings the whole project back to the beginning. Sure, there's lots to be worried about and there is an expiration date on existence. But there's a reason those concerns resonate. Doomscrolling and the dread it brings can feel crippling because of what it takes you away from: the other times, the joyful moments. Moments that could be spent enjoying each other's company, if you will.
Dawes' Misadventures of Doomscroller is out July 22 on Rounder Records.
---