ALBUM REVIEW: David Wax Museum Mixes Sounds with Effortless Flair on 'You Must Change Your Life'
---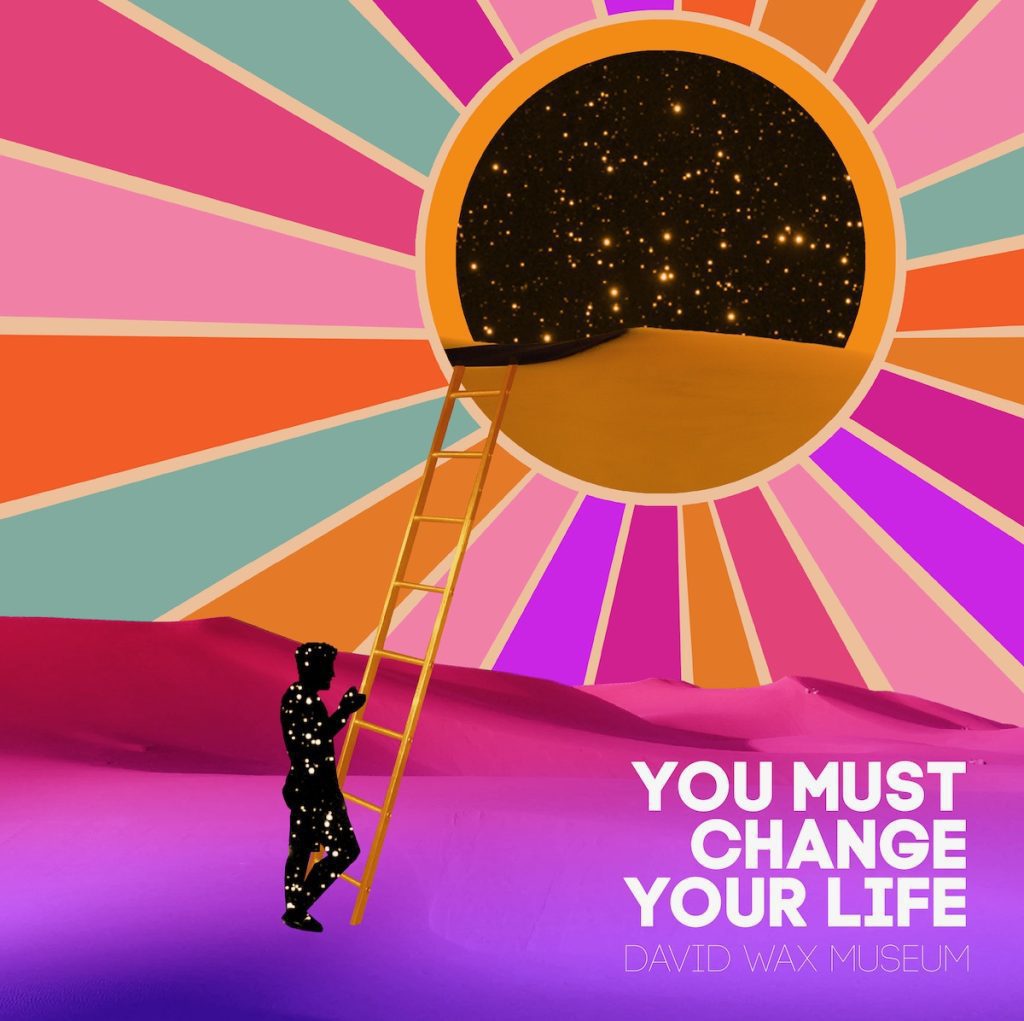 David Wax Museum calls its sound "Mexo-Americana," but don't expect a highfalutin cross-cultural experiment. Wax and his wife, Suz Slezak, play exotic-seeming stringed instruments (jarana jarocha, huapanguera) and percussion (donkey jawbone), but don't prepare for an exercise in dry folklore. On the exhilarating You Must Change Your Life, this Virginia twosome celebrates pure pop music in all its wondrous diversity, mixing traditional Mexican ingredients and mainstream guitars and keyboards to create polished songs with a bracing immediacy.
According to his origin story, David Wax abandoned academia after being seduced by Mexican folk music, releasing the Museum's debut album 15 years ago. Whatever the initial challenges of fusing those rootsy elements with more modern sounds, Wax and Slezak have long since perfected their approach. The songs on You Must Change Your Life have an easy flow that emphasizes the catchy melodies rather than their components, from the breathless mania of "Only Ones Awake" to the funky wail of "Luanne" to the woozy whispers of "Desire."
Wax is a commanding yet subtle singer who plays the soothing crooner and hopped-up shouter with equal authority. Displaying a touch of world-weariness, he delivers a rousing motivational talk to a pal in a rut on the pounding, Billy Joel-worthy title track, exclaiming, "What are you waiting for?" He takes a gentler tone in the like-minded "Be Patient," murmuring, "Don't tell me that you're unworthy."
Elsewhere, Wax tells vivid tales of passion unfulfilled. Wrapped in sexual tension, the steamy ballad "That Night in Richmond" spotlights potential adulterers who can barely resist the urge to cheat. "I could feel your heat burning through the walls," he sighs, concluding somberly, "When you hurt the ones you love / You have to question who you are." On a similar note, Wax remembers the "sweetest lips I never tasted" in the toe-tapping "Best Lover," confessing he still harbors fantasies of what might have been.
Wax has a big personality, but his wife shouldn't be overlooked. Besides adding tangy vocal harmonies, Slezak takes the lead on the ghostly "Go Break Some Hearts," casting a melancholy dream-pop spell. And she supplies plenty of color throughout via accordion, fiddle, and a very groovy mellotron.
The album closes with the joyous "Back to Mexico," Wax's account of being seduced by a different kind of music back in the day, when he felt "love expanding in my chest." Wax and Slezak have a gift for transforming what could seem alien into something accessible; if this charming album prompts some listeners to check out more traditional music, so much the better. In any case, You Must Change Your Life offers a swell time of its own.
David Wax Museum's You Must Change Your Life is out May 5 on Nine Mile Records.
---