ALBUM REVIEW: Daddy Long Legs Calls For Coming Together on 'Street Sermons'
---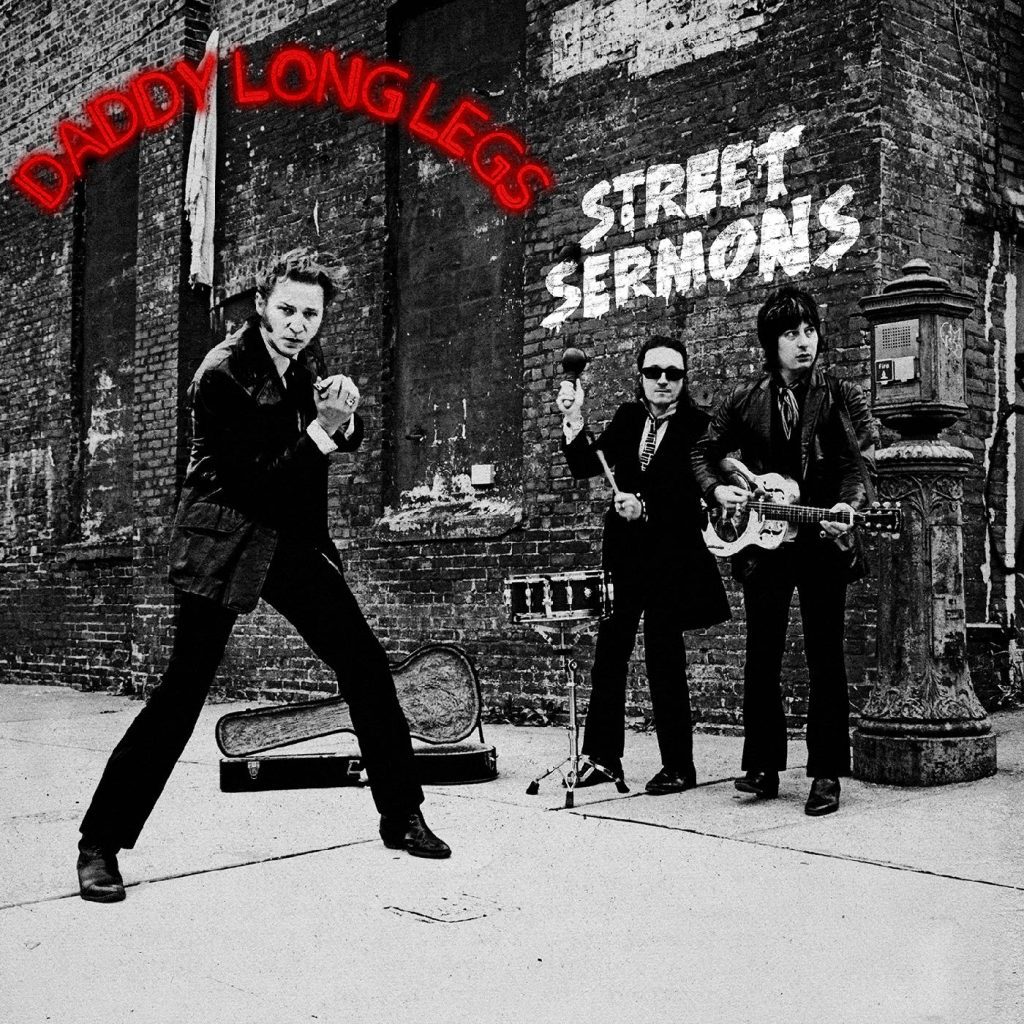 Daddy Long Legs, the New York City-based trio of singer/harmonica player Brian Hurd, guitarist Murat Akturk, and drummer Josh Styles, has carved out a niche for itself over the past decade playing its raucous mix of lo-fi electric blues.
The group has been silent on the recording front since its killer 2019 debut for Yep Roc, Lowdown Ways (ND review). They're back in a big way this week with Street Sermons, and if you're looking for a batch of lean, no-frills tunes to stomp your feet and rock out to, this is the album for you.
Conceptualized during the COVID-19 pandemic, the LP is a reflection of the band's attempts to reckon with the sociopolitical tumult of the past few years. By no means is Street Sermons a polemic, however. The call to action here isn't for any sort of political agenda; the call is to come together, acknowledge our shared humanity, and have a good time. It's a mission made clear from the title track opener until the album's conclusion half an hour or so later.
On Street Sermons, Daddy Long Legs adds a few tweaks to the straightforward, down-and-dirty blues sound established on past releases. The freewheeling "Rockin' My Boogie" and "You'll Die Too," an especially tasty jam, play like garage punk filtered through the classic Bo Diddley guitar lick and backbeat. The acoustic "Ding-Ding Man" is a whimsical country song that features contributions from the Lovin' Spoonful's John Sebastian to fill out the sound, while "Stop What You're Doin'" cribs the drumbeat from The Ronettes' iconic "Be My Baby" and weds it to some bluesy slide guitar work and a lovelorn croon from Hurd to great effect.
Elsewhere, Daddy Long Legs just lets it rip, like on the proto-punk "Nightmare" and shambolic rocker "Been a Fool Once." The latter is a particularly noteworthy cut, allowing Hurd to cut loose on the mouth harp and engage in some fun back-and-forth with Akturk. Street Sermons concludes with "Electro-Motive Blues." It's full of ramshackle charm, the band charging forward like the locomotive alluded to in the song's lyrics. It makes for a fast and furious capper on one of the most fun records to come out in quite some time.
Daddy Long Legs' Street Sermons is out March 17 on Yep Roc Records.
---