ALBUM REVIEW: Cinematic Moments Move Haroula Rose's 'Catch the Light'
---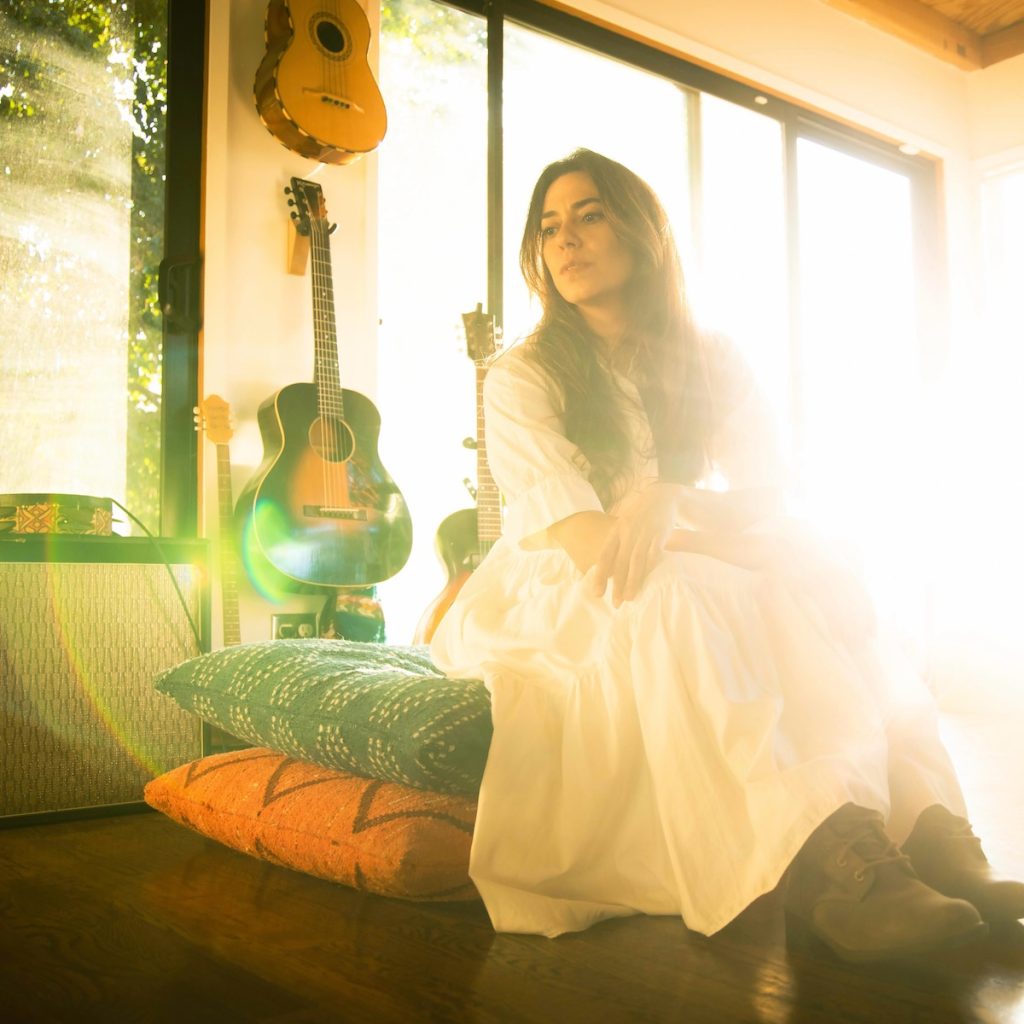 The title track of Haroula Rose's new album, Catch the Light, unfolds cinematically, with swirling fingerpicked guitars, shimmering steel guitar, lush strings, and Rose's tender and expressive vocals. The song, which opens the album, shimmers with a sparkling light refracted through the singer's explorations of the corners of the human soul; Rose's eyes linger on the dawning light as it illuminates every corner of a room, every cranny of our soul, and every moment of our days. Rose's atmospheric songwriting brightens every song on Catch the Light.
Rose's haunting vocals float over layers of guitar and pedal steel on "Time's Fool," an ethereal soundscape that reveals the eternal dialogue between time and love; though we wish for enduring love unaffected by alterations, we are often confronted with our love moving away from us, even when it faces small changes in a relationship.
The gently circling fingerpicking that flows below Rose's vocals on the minor-chord "Summer Storm" evokes the stillness of the eye of a summer storm in which two lovers stand. The swirling chords mimic the struggle between elements of the storm and the desire for freedom in our souls: "What I would give for you to feel free / How you could live and breathe openly / And how your dreams they'd be the ones to find you / Come land for a moment or two."
Rose covers Chilean artist Victor Jara's "Luchín," a buoyant ballad riding along bouncy accordion and cajón that belies the sadness of a child living in turbulent times. The album closes with the elegiac "Break My Own Heart," a somber reflection on yearning for what might have been and the ways we often "break our own hearts."
In Catch the Light we glimpse Rose's brilliant songwriting and her ability to delve into the fraught corners of the human soul. She peels back the corners of the darkness in our lives to reveal the glimmers of light that often shine forth from the shadows.
Catch the Light is out June 17.
---