ALBUM REVIEW: Churches and Bars, Metal, and More Get Clever Treatment on Debut from Sophie and the Broken Things
Posted On February 22, 2022
---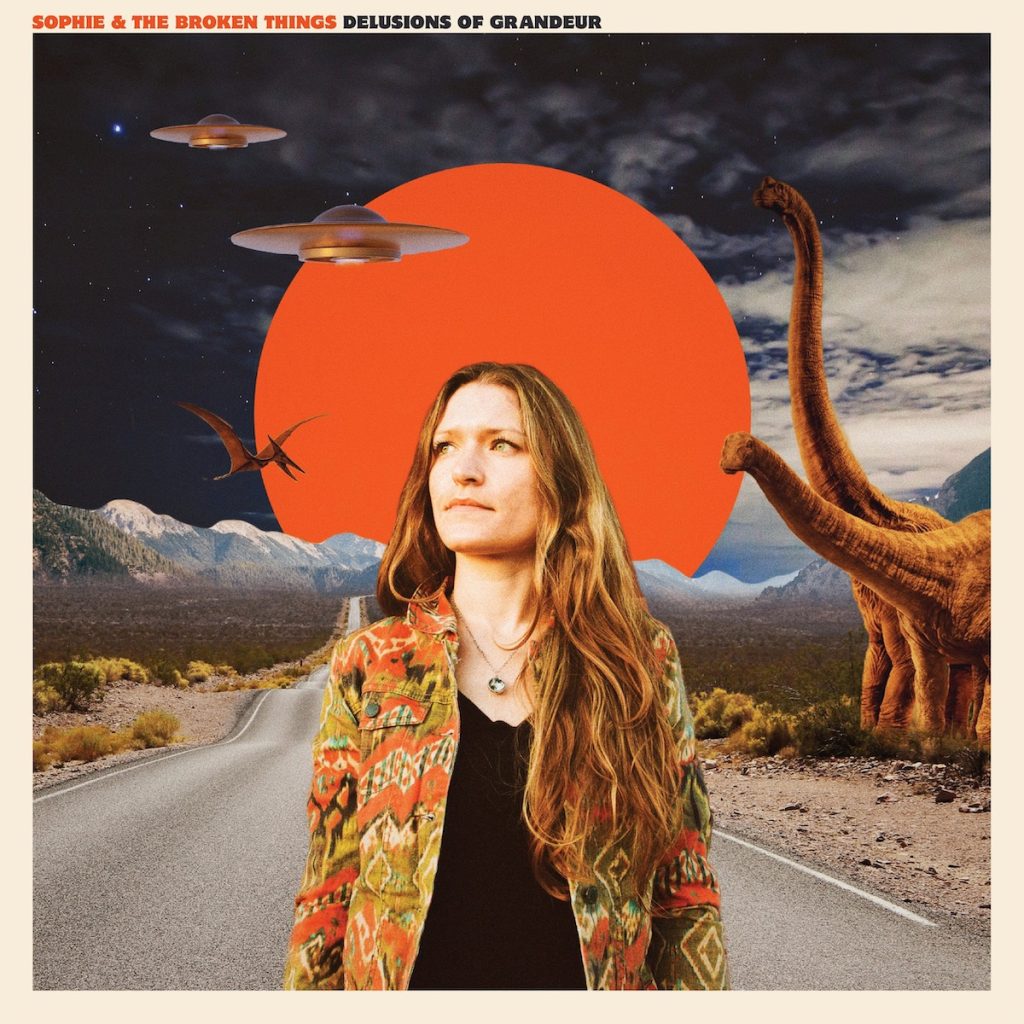 If you're looking for a batch of solid tunes to check out this week, look no further than the debut LP from alt-country outfit Sophie and the Broken Things. Titled Delusions of Grandeur, the 10 songs offered up by singer-songwriter Sophie Gault and her ace band are full of vivid storytelling and timeless sounds that establish the group as a new talent worth knowing.
"Churches and Bars" is a fun rock 'n' roller with clever lyrics about those odd parts of small cities and towns where it seems like the only two buildings in sight are places of worship and spaces for drinking. Gault's lyric of "This town's got a lot of drinkers and neon signs / She's got you, but I / got your records in my car" is an earworm ready-made for a sing-along.
Gault teams up with Logan Ledger on the song "Trouble." It's a lamentation on how an on-again, off-again couple may fit together "like the pieces of a jigsaw puzzle," but that fit only leads to the titular trouble. The pair harmonize well together, with Gault's voice soaring and Ledger offering a vocal performance that reveals more subtlety than he displayed on his very good 2019 debut album.
Along with album opener "Golden Rule" and "Dashboard," "Trouble" showcases Gault's mastery of material in line with classic '70s country ballads. But Gault also offers up different cultural reference points to accompany familiar sounds and stylistic flourishes.
Ostensibly, "Heavy Metal" is a country-rocker about the Sturm und Drang of metal. It's an homage to the restorative power the genre and losing yourself in it to rid yourself of internal tumult. Gault sings:
I want blood-red pyrotechnics,
People throwing down in mosh pits,
Loud, loud guitars all I can hear
To be standing next to someone in a black Slayer T-shirt,
Grinning back at me from ear-to-ear.
It's a relatable mood, to be sure, but not one often explored in a roots music song (unless you're the Mountain Goats' John Darnielle) and certainly not with that level of specificity in its words.
Delusions of Grandeur closes with "Parting Words." A gorgeous, sparse rumination on mortality, it provides a strong conclusion to a sterling debut LP. Based on the quality of this record, grandeur is definitely attainable for Sophie and the Broken Things.
---