ALBUM REVIEW: California Creeps Into Angelica Rockne's Sound on 'The Rose Society'
---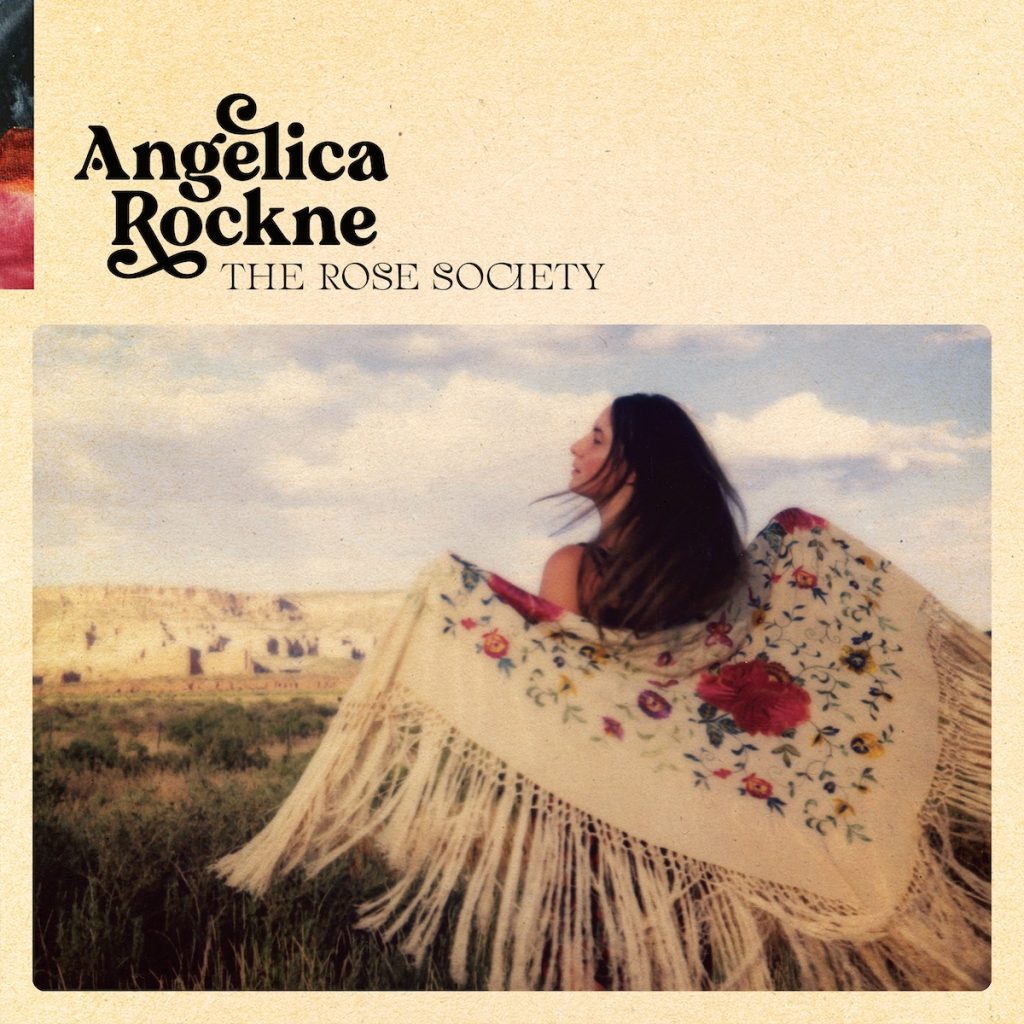 Five years in the making, Angelica Rockne's sophomore effort, The Rose Society, is worth the wait. Her debut, Queen of San Antonio, cemented Rockne as a stalwart of cosmic country. Rockne's move to Los Angeles made sense, and The Rose Society chronicles Rockne's romance and disillusionment with the scene. While The Rose Society maintains Rockne's expansive arrangements and mythical lyrics, the album takes its cues from Laurel Canyon more than anything else.
The change highlights Rockne's captivating voice: resonant, clear, with a quality that suggests wisdom well beyond her years. Rockne spins stories of new beginnings and drifting apart: a commentary on the essentially impermanent nature of life and the courage it takes for people to fight against it — or to flow with it, as necessary.
"White Cadillac," a piano-driven ballad, poignantly explores this theme as two lovers learn to grow together while giving each other space. "Age of the Voyeur" similarly explores the theme of knowing when to call it quits, though with a different ending. Buttressed by an elegant string section, the song tells of Rockne's initial infatuation with city life before she came to understand how alienated she felt there. By the end of the song, Rockne finds what her relationship with the city needs to be: a conscious uncoupling.
The album changes tone dramatically halfway through the album. "Protection, Prayers, and Vigilance" marks the shift. Starting off with Jason Cirimele's delicate picking, the song builds into a dark, panoramic swirl akin to H.C. McEntire's massive soundscapes. Here, Rockne gives vent to the frustrations of isolation, travel, and hanging on even when the going gets tough.
Rockne outdoes herself on "Ripe to Ruin," which transcends genre into something of an art song. The agelessness of Rockne's voice lends itself to her meditation on mortality. Here, The Rose Society's central themes of death and rebirth culminate in a crescendo that demonstrates Rockne's staying power as an artist, no matter where she lives or what sounds she chooses to play with in her exploration of all that life has to offer.
Angelica Rockne's The Rose Society is out May 5 via Fluff and Gravy Records (US) and Loose Music (Europe).
---