ALBUM REVIEW: Brandy Clark Explores Love in All Its Complicated Glory
---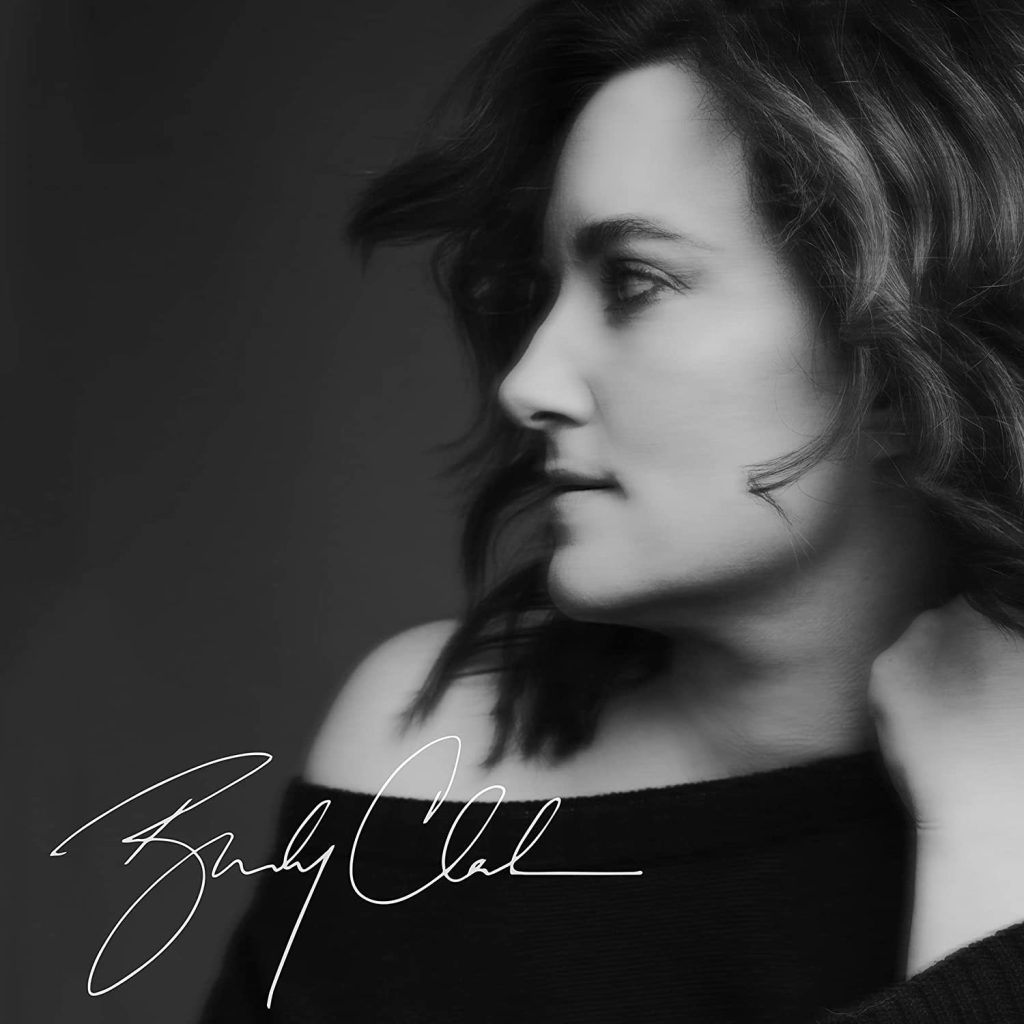 Love hurts, love consumes, and occasionally love uplifts, according to Brandy Clark. On her absorbing self-titled fourth album, this insightful singer-songwriter catalogs assorted varieties of love, from romantic and greedy to familial and spiritual, making the most universal of topics feel fresh and urgent.
Brandy Clark is produced by Brandi Carlile, who seems to spend as much time supporting the music of others (Joni Mitchell, Tanya Tucker, et al.) these days as she does playing her own. Shunning rough edges, she fashions a sleek pop landscape highlighted by keyboards, strings, and breathtaking vocal harmonies. Among the divine backup singers are Jess Wolfe and Holly Proctor of Lucius and Carlile herself.
Roots purists looking for old-fashioned authenticity will find traces of steel and banjo, but Clark upholds country tradition in other ways. Writing or co-writing every song, she focuses on details of ordinary lives shaped by kindness, anger, or desire. Rarely raising her graceful voice to make a point, Clark lets the plainspoken, perceptive lyrics do the heavy lifting. The contrast between the emotional grit of her tales and the polished sound is arresting.
Brandy Clark opens on an atypically theatrical note with "Ain't Enough Rocks," an ominous story of an abusive husband getting the ultimate comeuppance from vengeful sisters. Flanked by nasty slide guitar from Derek Trucks, Clark recalls calmly, "Cops blamed it on his liver / So they never drug the river / Those girls don't even shiver / When they're fishing off that dock."
Although other tracks easily pass the Bechdel test, anybody who cares deeply about another person — in benign or unhealthy ways — can relate to the situations Clark evokes so vividly. The touching "She Smoked in the House" remembers a beloved, rough-hewn grandma who listened to "Loretta and Hag" and followed her own rules. When Clark sighs, "I hate cigarettes / But I sure miss that smoke," expect to shed a tear or two.
Elsewhere, Clark plays the selfless lover in "Come Back to Me," gently telling a restless partner to "try the whole world on if you feel the need" and promising to wait with open arms if broader horizons don't satisfy. In the stormy "All Over Again" she's the volatile one, trapped in an addictive love-hate relationship, while the down-home ballad "Best Ones" revels in pure pleasure. Clark and Carlile trade verses on the melancholy, introspective "Dear Insecurity," where the promise of a new romance collides with old habits rooted in self-sabotage.
The album can also soothe, whether comforting a broken heart on "Up Above the Clouds" or giving courage to a disillusioned friend on "Take Mine." From primal appetites to soul-mending empathy, Brandy Clark rings true.
Brandy Clark is out May 19 on Warner Records.
---