ALBUM REVIEW: Blues, Gospel, and Soul Mix Just Right on Joe Louis Walker's 'Weight of the World'
Posted On February 15, 2023
---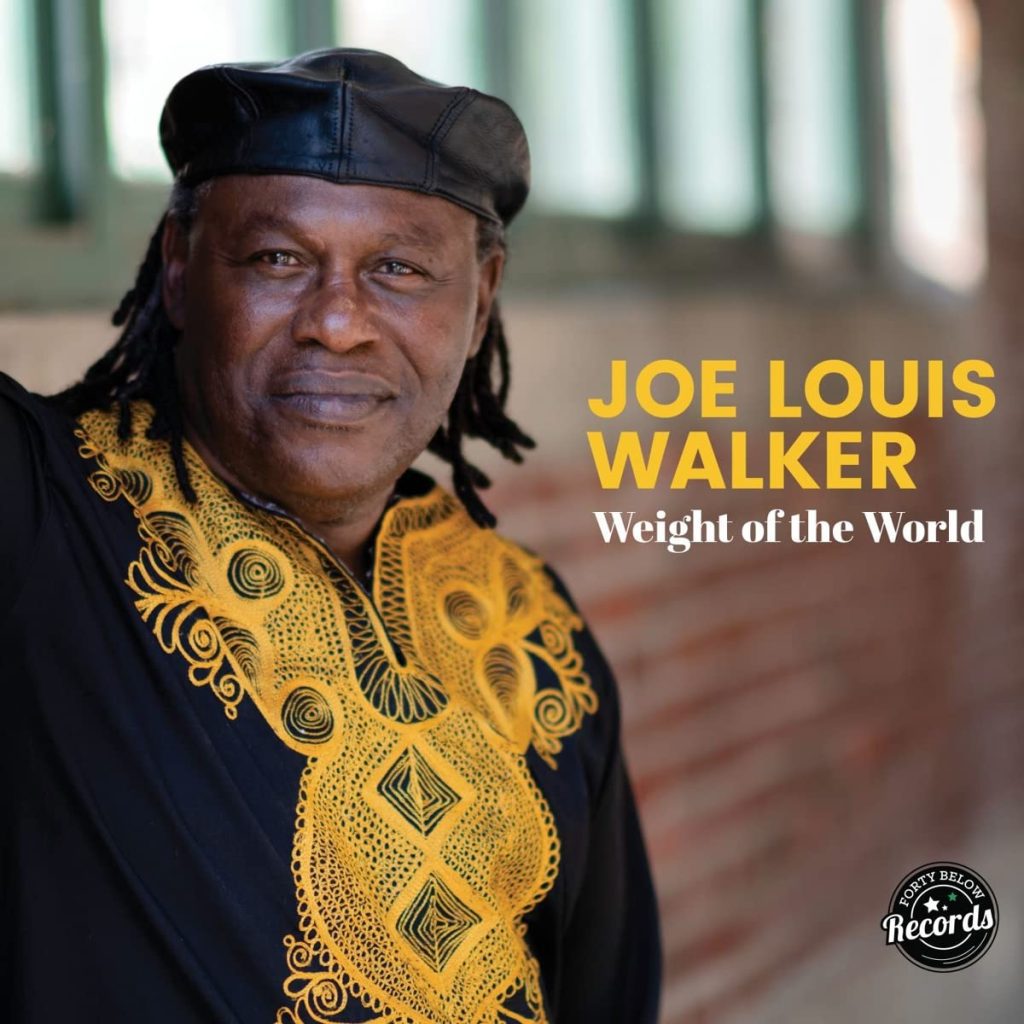 Joe Louis Walker has been to church and back. Roommate Mike Bloomfield's 1981 death from an accidental overdose shook Walker so thoroughly that the young guitarist went from wallowing with heathens including Muddy Waters and Jimi Hendrix to soaring to lofty heights with the Spiritual Corinthians Gospel Quartet. But a 1985 performance at the New Orleans Jazz and Heritage Festival zapped him back into the blues worldview once again.
Walker's gospel roots are still firmly dug in, however, as he demonstrates on his latest outing, Weight of the World, on Forty Below Records. Even "Hello, It's the Blues" is a gospel-drenched cabaret lullaby to reassure a loved one that the bond will be everlasting. Walker gets a bit of a bluegrass feel on this one as well with his nylon string guitar sounding like a mandolin.
There's a lot of churchiness going on here with some strong help from Scott Milici's organ work throughout, but Walker frequently pulls this stuff across the aisle with his guitar. He wails away on his high strings like a wingless angel trying to take flight on the title cut, the world's weight bearing down on him as he passes along a dire warning of what's going to transpire when you piss off "the big shareholder."
Even when Walker decides to step outside the church door for a strut on "Waking Up the Dead," featuring some zippy Duane Allman-ish slide undercut with some nasty funk, there's still some sermonizing embedded in the funky Second Line throwdown.
Walker unleashes a thorny, bigfoot blues stomp with a Robert Cray influence on "Bed of Roses."
"Don't Walk out that Door" and "Is It Just a Matter of Time?" are throwbacks to the smooth soul sound Walker embraced on Cold Is the Night, his 1986 debut on High Tone Records. Home to a diverse array of artists including Robert Cray, R.L. Burnside, Dave Alvin, Pinetop Perkins, and Dale Watson, the High Tone sound helped in the birthing of the Americana genre.
Weight of the World is another strong performance from Walker, a dazzling display of styles by an old master.
Joe Louis Walker's Weight of the World is out Feb. 17 on Forty Below Records.
---