ALBUM REVIEW: Black Pumas' Adrian Quesada Breathes New Life Into Vintage Balada Sound
---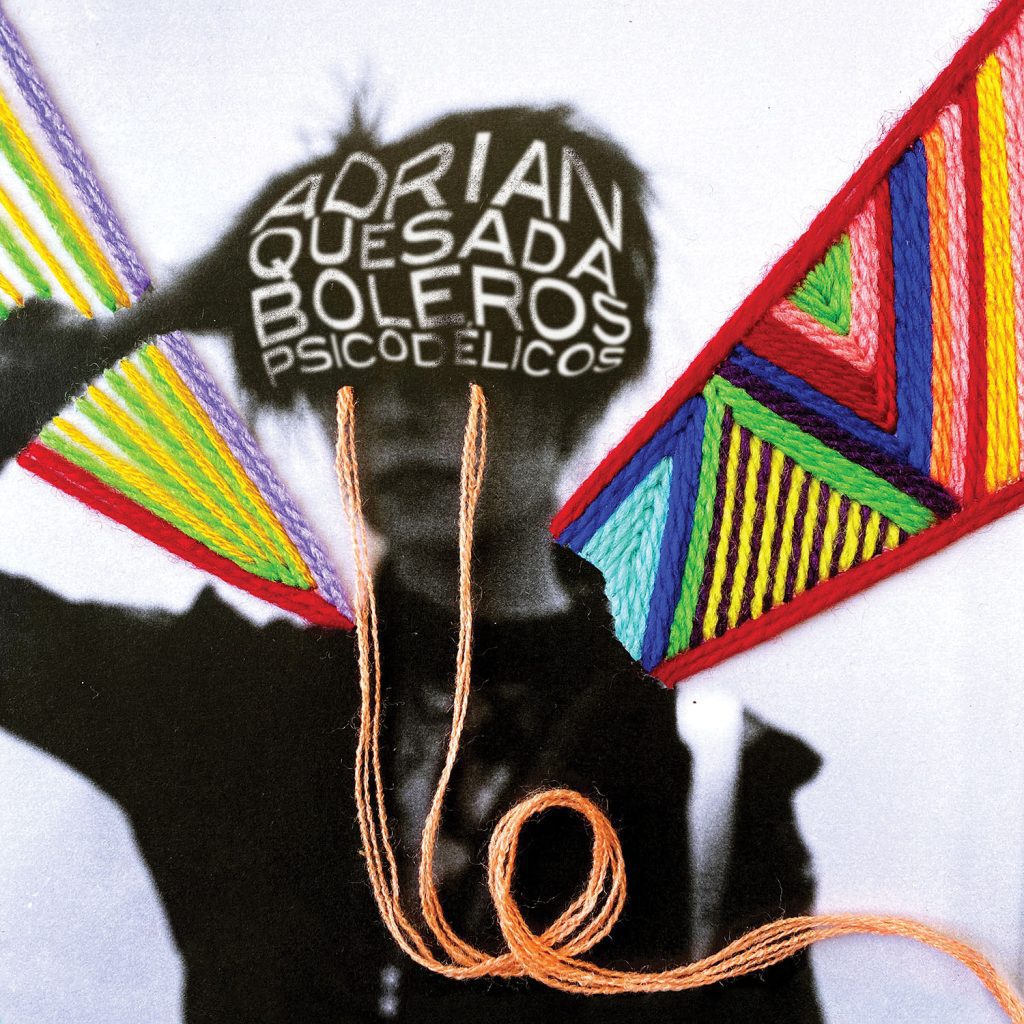 As guitarist and producer for Black Pumas, Adrian Quesada has earned a reputation for crafting funky, psychedelic soul. He applies a similar aesthetic on his latest solo album, Boleros Psicodelicos. With Black Pumas, Quesada puts a new spin on the sounds of classic soul crooners like Curtis Mayfield, Bill Withers, and Al Green. But on his own, he applies that approach to the music of his youth.
Growing up in Texas in the early 2000s, Quesada fell in love with the '60s and '70s balada music he heard on AM radio stations. The songs tell stories of heartache, anchored by a funky bottom and opulent arrangements. With Boleros Psicodelicos, he and a team of guest artists pay tribute to that material with a lively set of originals and covers that serve as both a love letter to and reinvigoration of the forgotten genre.
"El Paraguas" is a Quesada original that highlights his skills as multi-instrumentalist. He offers up some subtle, elegant lead guitar work for guest singer Gabriel Garzon-Montano's voice to float over on the verses, then provides some wild runs on the organ that spotlight his penchant for the psychedelic. Quesada takes that effect one step further on "Idolo" and "Tus Tormentos." His organ playing and a sweeping string arrangement combine with Angelica Garcia and Mireya Ramos' vocals, respectively, to create dramatic tracks that feel cinematic in scope.
The highlight of Boleros Psicodelicos is "Puedes Decir De Mi" featuring Gaby Moreno, a cover of a 1972 song by La Lupe. It maintains a similar melody and arrangement, but Quesada amps up the bass and drums on his take to bring its funky underpinnings to the forefront. Moreno, a fantastic bilingual singer-songwriter in her own right, presents a different side of herself as a vocalist and absolutely nails the theatrical melodrama of the material.
From start to finish, Boleros Psicodelicos is a gorgeous, compelling listen. It's worth your immediate attention.
Boleros Psicodelicos is out June 3 via ATO Records.
---