ALBUM REVIEW: Ben Harper Wanders Wonderfully on 'Wide Open Light'
---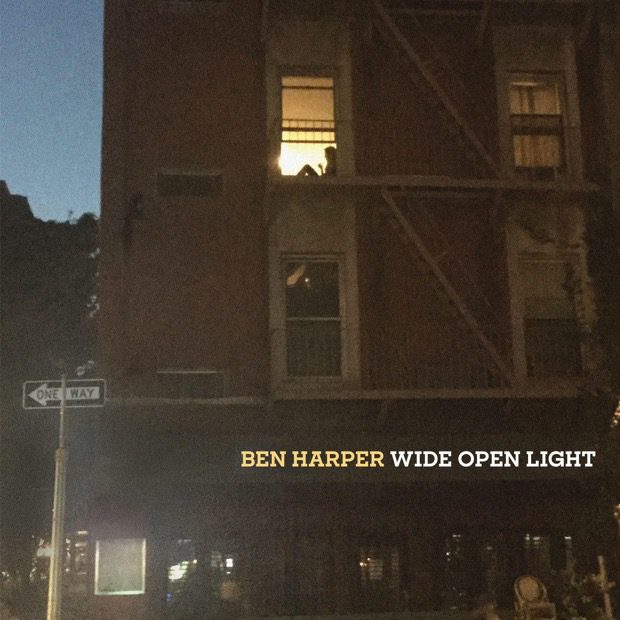 The Wikipedia entry for Ben Harper lists eight genres he's associated with. A stylistic nomad, Harper roams freely on his new album, Wide Open Light, finding a genre to fit the needs of the song rather than writing a song to fit a genre.
Wide Open Light was co-produced by longtime collaborators Jason Mozersky and Danny Kalb. There's a minimalism in the production that fits well with the more folksy numbers like "Yard Sale." Featuring backing vocals and guitar from Jack Johnson, the song is a soft rocker that takes a look at an unraveling relationship at every stage, from wondering if it's "too late for goodbye sex" to "I hear your name mentioned / I wonder do you hear mine?" Each verse ends with "I'm pretty sure she's gone for good," delivered in a tone that goes from confused to resigned over the course of four minutes.
The other end of that spectrum is "Love After Love," which Harper describes in the single's press release as the "ultimate renewable resource." Accompanied by a simple acoustic guitar riff, Harper puts his high, almost fragile at times voice to best use, crooning out "now I sit and watch myself go insane / it's a bittersweet freedom / but it's freedom just the same" like a man grasping for the last threads of love and catching them.
Another genre jump is "Giving Ghosts." A Delta blues guitar ballad, it's by far the most spare song on Wide Open Light, giving Harper's unique guitar sound the job of carrying the emotional weight. Another breakup song, this one is less confused and more assured than "Yard Sale," with a bit of reflection on change. "Every day I look a little more like my father / and every day I look a little less like me," Harper sings, laying on the blues.
Elsewhere, Harper hops into smoky lounge jazz ("Trying Not to Fall in Love With You"), alt-folk ("Wide Open Light"), adult contemporary ("Masterpiece"), and Americana ("8 Minutes," with guest vocals from Shelby Lynne). Not to mention the album's bookend instrumental tracks ("Heart and Crown," "Thank You Pat Brayer").
In other hands, Wide Open Light could have become a messy jumble with no cohesion. But Harper spends so much time in all of these genres that the album still feels like an album instead of a compilation of singles.
Ben Harper's Wide Open Light is out June 2 on Chrysalis Records.
---