ALBUM REVIEW: Ben Harper Puts Soul (and Funk) into 'Bloodline Maintenance'
---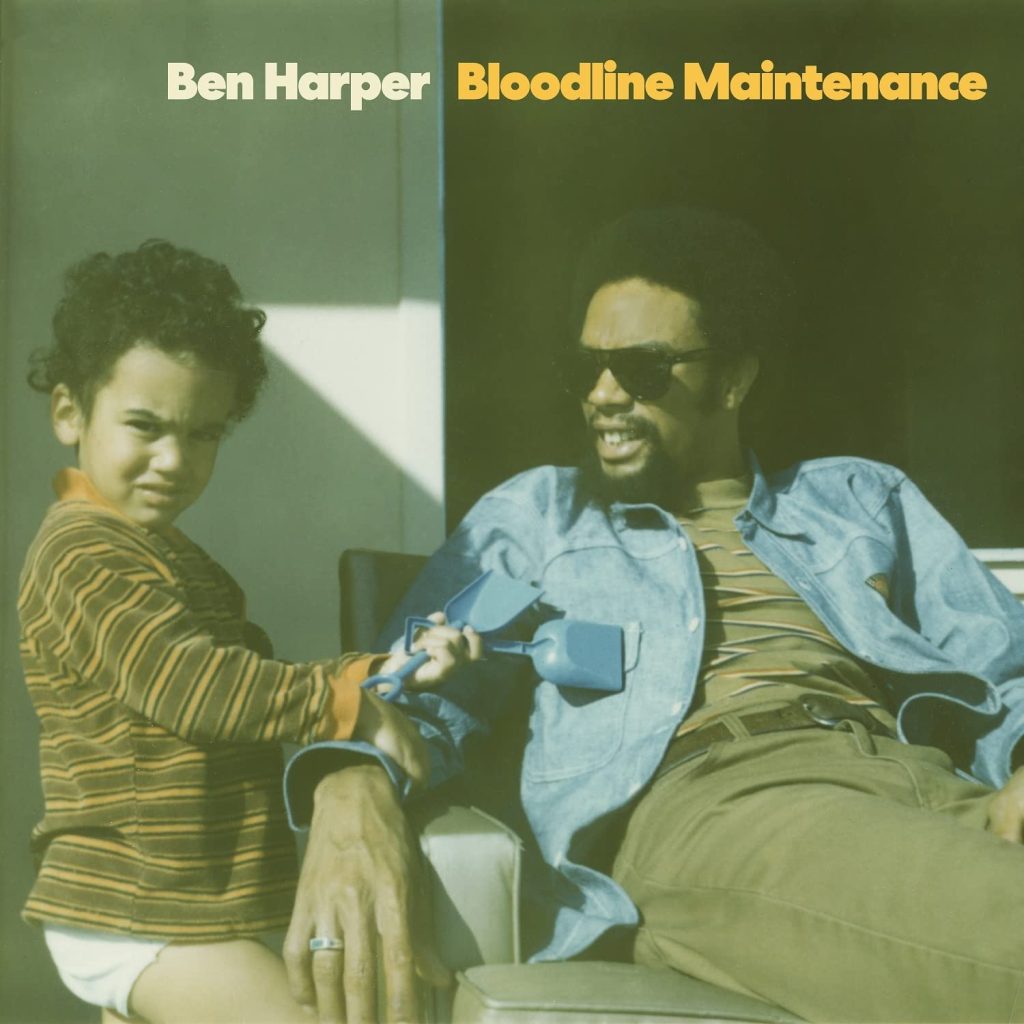 Ben Harper is a master of trickeration. That's the term gospel icons The Dixie Hummingbirds used to describe what their lead singer Ira Tucker did: in-your-face showmanship that soul men lifted right out of church, the gospel aspects of the music trying to bust out and leap across the aisle and rock out.
Even if he didn't come out of the House of God church in New Jersey, where electric guitars replaced the organ in church services, like sacred steel purveyors Robert Randolph, The Campbell Brothers, and Aubrey Ghent, Harper's sound has always incorporated that churchiness, buoyed by his almost-sacred lap steel process. He's collaborated with Randolph in the past (2010's We Walk This Road) and with gospel giants the Blind Boys of Alabama on 2005's Live at the Apollo. But Harper has always been more concerned with secular pursuits, exploring blues, reggae, rock, and soul in his releases.
His latest, Bloodline Maintenance, is all that, with plenty of funk built in as well. It starts out churchy enough, the a cappella title cut sounding like a secular hymn performed on a human pipe organ. But Harper quickly gets down into another realm, funkin' it up considerably with a barking wah-wah pedal gnawing at the fabric of "We Need to Talk About It," the Isaac Hayes "Theme From Shaft" vibe delivering a powerful message: "Whoever said time heals all wounds / Wasn't a slave I'm guessing," Harper intones. "I say Black Lives Matter / 'Cause history says we don't / You're either a Christian or a racist / You can't be both."
Harper does some additional preaching as well, with "Where Did We Go Wrong" sounding like a Marvin Gaye protest song.
He does a bit of exploring on "Problem Child," gliding from Allman-esque bluesy licks into acid jazz territory with a raucous buzzing sax poking around in spacey Sun Ra otherworldliness. Harper has ramped up his guitar tone as well with a custom-built Dumble amp beloved by guitarists, including Carlos Santana, Robben Ford, and Stevie Ray Vaughan. Harper says the supercharged lap steel gives him a sound that "pulls in Hendrix ghosts," most notably hovering around and dominating the otherwise old-school flavored "Smile at the Mention."
Harper drops into swampy slide territory on "Knew the Day Was Coming," hopping around like a fried chicken on a hot, greasy skillet.
The secular prayers and hymns included in this service may not fit in at a house of worship, but this Harper sermon is good for the soul, and it's a hell of a lot of fun to listen to.
Ben Harper's Bloodline Maintenance is out July 22 on Chrysalis Records.
---