ALBUM REVIEW: Beautiful Questions Take Flight on John Moreland's 'Birds in the Ceiling'
---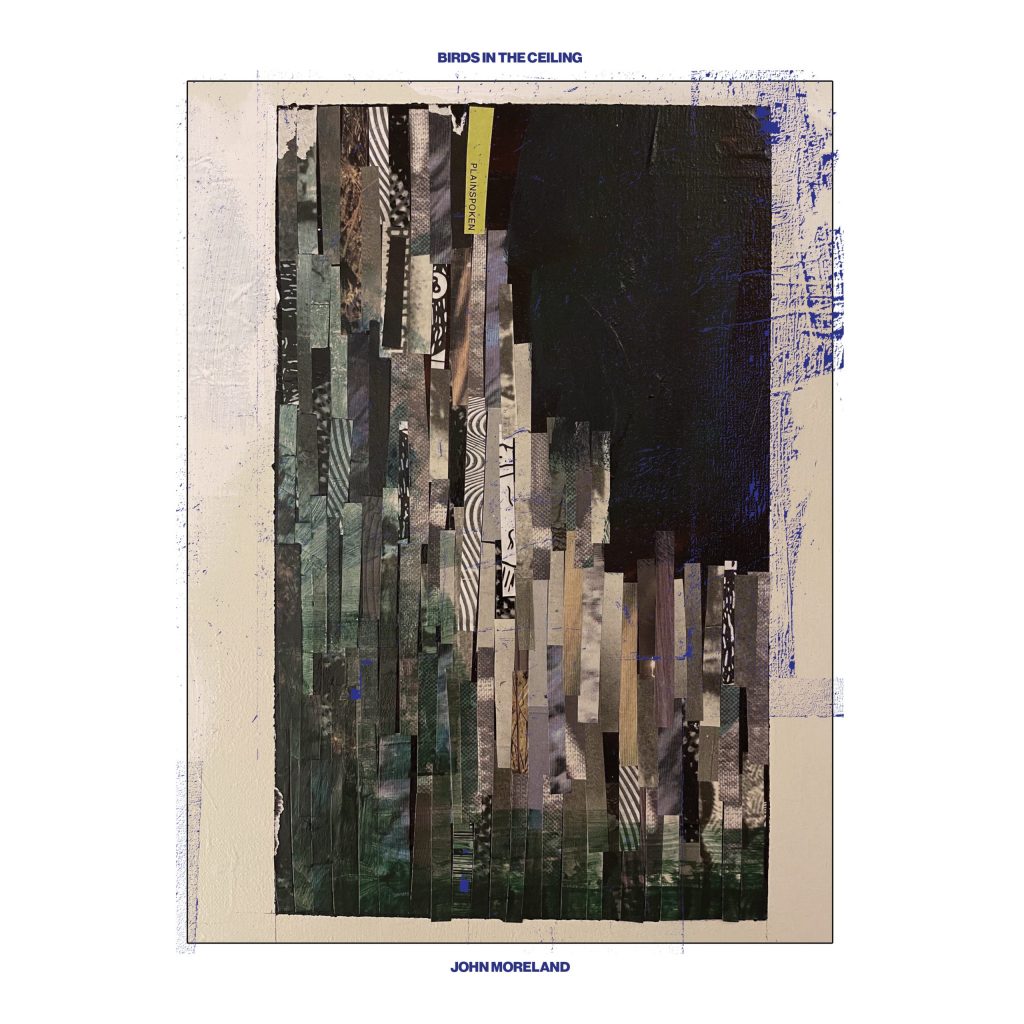 "Life is a beautiful question," John Moreland sings on the title track of his latest, Birds in the Ceiling. It's the closing song on the album, and leaving the listener with such an open-ended statement is the point. Moreland isn't necessarily seeking answers as much as he is thoughtfully contemplating his own humanity. Birds in the Ceiling, through Moreland's soulful, weathered voice and signature vivid storytelling, finds resolve — even peace — in the unknown.
Birds in the Ceiling is a quieter outing than 2020's LP5 (and even the records that came before it), and this softness suits Moreland's best melodic sensibilities. Sonically inspired by the feelings of isolation over the past few years and a desire to do less with his voice, he achieves a sense of Zen and acceptance that washes over these songs. A renewed focus on his impressive guitar picking adds the kind of determination seen in his live performances when he seems to enter a state of meditation with his playing.
Though the arrangements on Birds in the Ceiling are minimalist, they're not without intriguing, unexpected elements. That final track fades out with the distorted sound of interference (like a flock of birds circling overhead). Melodic beauty "Lion's Den" opens with a futuristic, electronic beat that plays surprisingly nicely with Moreland's acoustic guitar. "Claim Your Prize" sidelines its instrumentals to almost fully isolate Moreland's vocals. And "Neon Middle June" mixes the ticking of an artificial drum machine with delicate, elevated piano played by frequent Moreland collaborator John Calvin Abney.
The exploratory nature of these arrangements underscores Moreland's self-exploration in his songwriting. His observations about the world have always been profound in their accuracy, but with Birds in the Ceiling, he is especially tapped in. Whether he is sifting through the bullshit of religion or consumerism, questioning his own connectedness, or even just trying to lower the volume of his crowded thoughts, Moreland continues to prove himself one of this generation's most powerful truth-tellers.
John Moreland's Birds in the Ceiling is out July 22 via Bad Omens/Thirty Tigers.
---