ALBUM REVIEW: Austin Music Scene Builder Angela Strehli Honors Blues Giants
Posted On November 16, 2022
---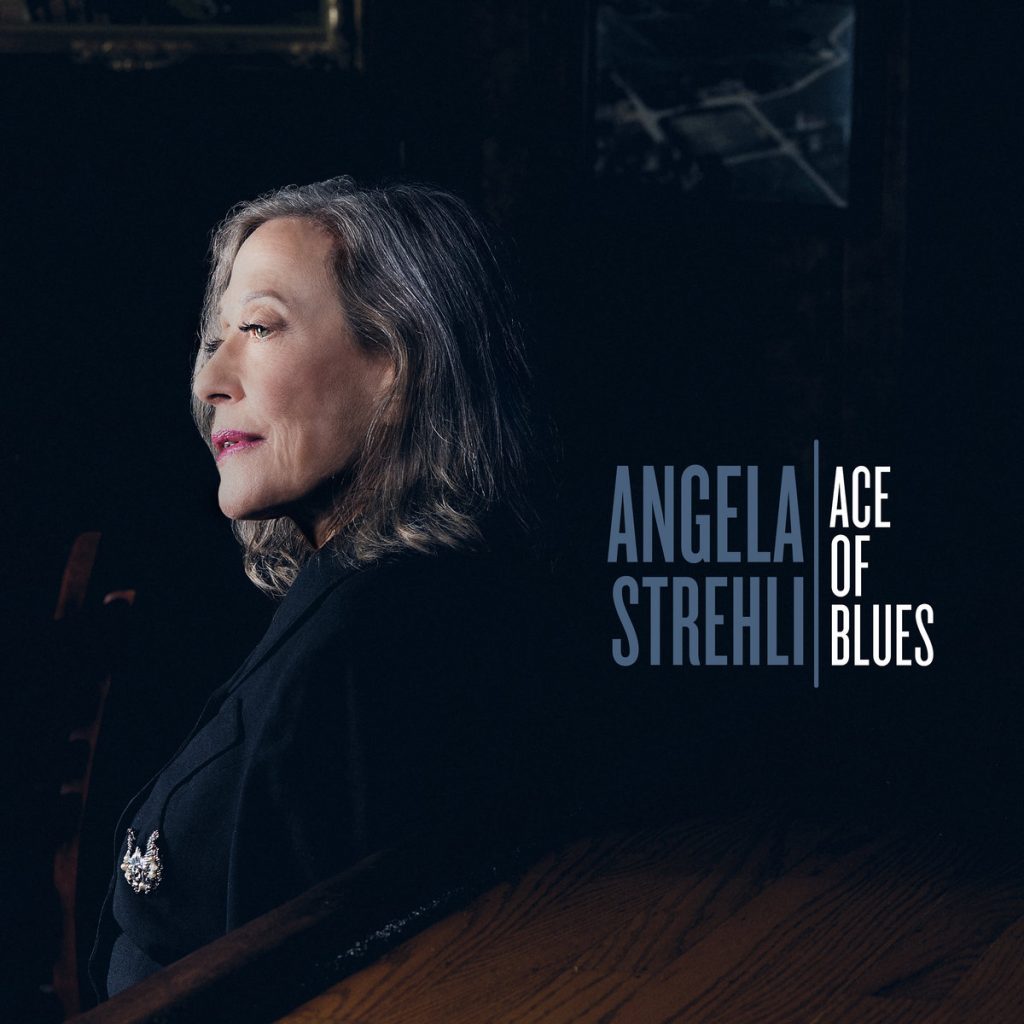 Angela Strehli has a voice as big as Texas. She deserves to have her likeness carved on the face of the biggest hill in the Lone Star State, Mount Rushmore-style, as a tribute to her musical prowess.
Strehli has represented that state with not just her incredible voice but also with her tireless pursuit of blues preservation and authenticity. After hearing her perform in various venues around town, blues aficionado Clifford Antone asked her to help him start a blues club in Austin. Antone's opened in 1975, with the Fabulous Thunderbirds as the house band. Strehli brought in and befriended blues giants including Muddy Waters, Albert King, Jimmy Reed, Otis Rush, and Albert Collins. In 1986, while Antone was on hiatus, Strehli started Antone's Records, with her label debut, Soul Shake, powerful enough to encourage a bevy of big-time bluesers, including James Cotton and Doug Sahm, to sign on.
Along with Lou Ann Barton, another Fabulous Thunderbirds-backed artist with a blast-furnace voice, Strehli ruled Texas bar band territory until Strehli relocated to Northern California in 1989. She founded the four-woman supergroup Blues Broads 15 years ago and performs regularly with her band in the area.
At 76, on her first record for the newly revamped Antone's label in 17 years, Strehli still sounds powerful, paying tribute to the blues giants she's worshiped and befriended. On Wolf's "Howlin' For My Darlin'," Strehli hums and howls wolfily herself, a sultry twist on Wolf's lonesome love call of the wild.
Strehli is a hard-punching vocalist who puts an indelible stamp on anything she touches. Otis Clay's 1972 Memphis soul classic "Tryin' to Live My Life Without You" is a tough cover, Clay's rough-hewn love rehab prescription generating enough pain to fill an intensive care unit. But Strehli's husky, sensual take on it is more like an advertisement for a replacement for a wounded heart from a woman broken but unbowed.
Her muscular delivery punches up Little Milton's soulful love declaration "More and More," which was pretty punchy in its funky original state. Strehli manages to put even more oomph and brassiness in it as she swoops and soars through the melody.
Strehli's breezy take on Jimmy Reed's "Take Out Some Insurance" imparts the twang of sister Texas soul titan Barton and the low-register power and verve Strehli is famous for.
Her original "SRV," resurrected from her last studio record, Blue Highway, memorializes Stevie Ray Vaughan, who Strehli mentored when he was learning how to sing, encouraging him to use a song from her setlist, "Flood in Texas," which led to Vaughan's first record contract at Columbia. "You left a hole half the size of Texas when you went down," Strehli moans on this heartfelt eulogy.
It's great to have Strehli's voice back in the mix, revitalizing the female power and glory of the Texas blues scene even if it's coming from the other side of the country.
Angela Strehli's Ace of Blues is out Nov. 18 via Antone's Records / New West Records
---