ALBUM REVIEW: At 17, Nora Brown Taps Into Past Generations With Her Banjo
Posted On August 23, 2022
---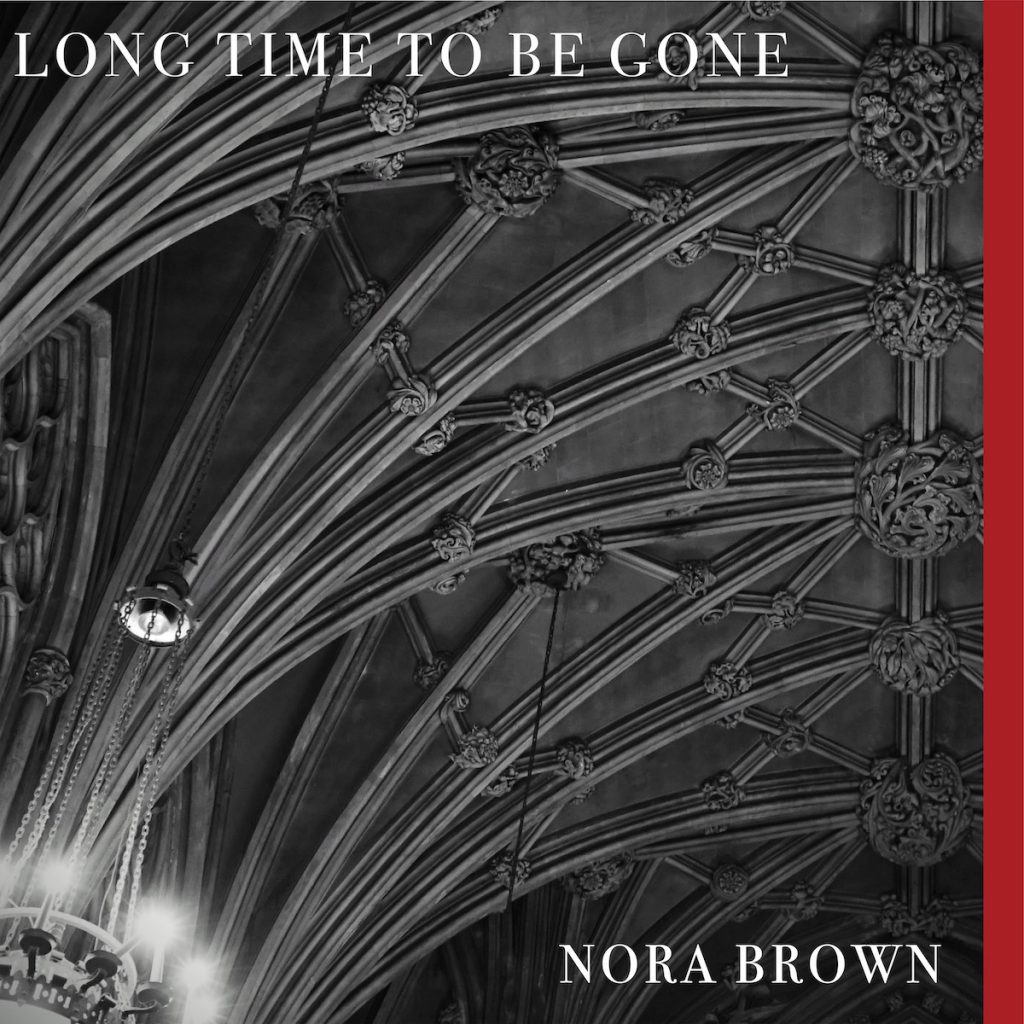 From the instruments Nora Brown plays and company she keeps, to the research and knowledge enabling her to fully occupy the music she interprets, it's evident the bloodlines of banjo lore run thick in this young prodigy's veins. Just 15 when she recorded Long Time to Be Gone, her third full-length album, Brown's approach is imbued with an irresistible authenticity and energy, a style clearly steeped in history, its origins firmly rooted in pre-Civil War song and inhabited by the not-too-distant echoes of the ancient instruments of West African griots.
A collection of traditional tunes and Appalachian instrumentals, Long Time to Be Gone finds Brown, now 17, showcasing several banjo models (including her great-great-grandfather's 1888 Ludscomb and one belonging to her late mentor John Cohen of the New Lost City Ramblers) as well as her penchant for airy up-picking, pinched harmonics, and spacious two-finger techniques. Avoiding the percussive clutter of many showier exponents, her notes hang decorously in the cavernous space of St. Ann and the Holy Trinity Church, where these cuts were captured. The environs of the historic Brooklyn Heights church lend an indisputable atmosphere to an album that appears to incubate every hammer-on, slide, and blues-derived lick, allowing simple melodies to gestate, blossom, and bloom on tracks such as "Southern Texas" and the micro starbursts of "Miner's Dream." This unfussy approach extends to Brown's occasional vocals, which, on the closing medley of "Little Birdie – Rye Whiskey," recall the understated, but subtly evocative, tones of Sally Anne Morgan.
Even when the frailing becomes frenetic and the pull-offs feel particularly spring-loaded, as on the blustery "Po' Black Sheep" (performed on a fretless banjo made by Brown's father), there's still that kernel of serene clarity at the tune's core, where more obvious contemporary clawhammer tyrannies and ostentatious flummery cede to something altogether more matter-of-fact and meaningful.
Long Time to Be Gone is a quietly important record — not simply an enthusiastic chunk of reverence to an old-time ethos, but a work that marks its teenage creator as not only a fine musical talent, but also an educator and evangelist, a living, breathing vessel for the nurturing of a rich and remarkable tradition.
Nora Brown's Long Time to Be Gone is out Aug. 26 on Jalopy Records.
---