ALBUM REVIEW: Angela Easterling Bears 'Witness' to a Range of Emotions
Posted On October 31, 2022
---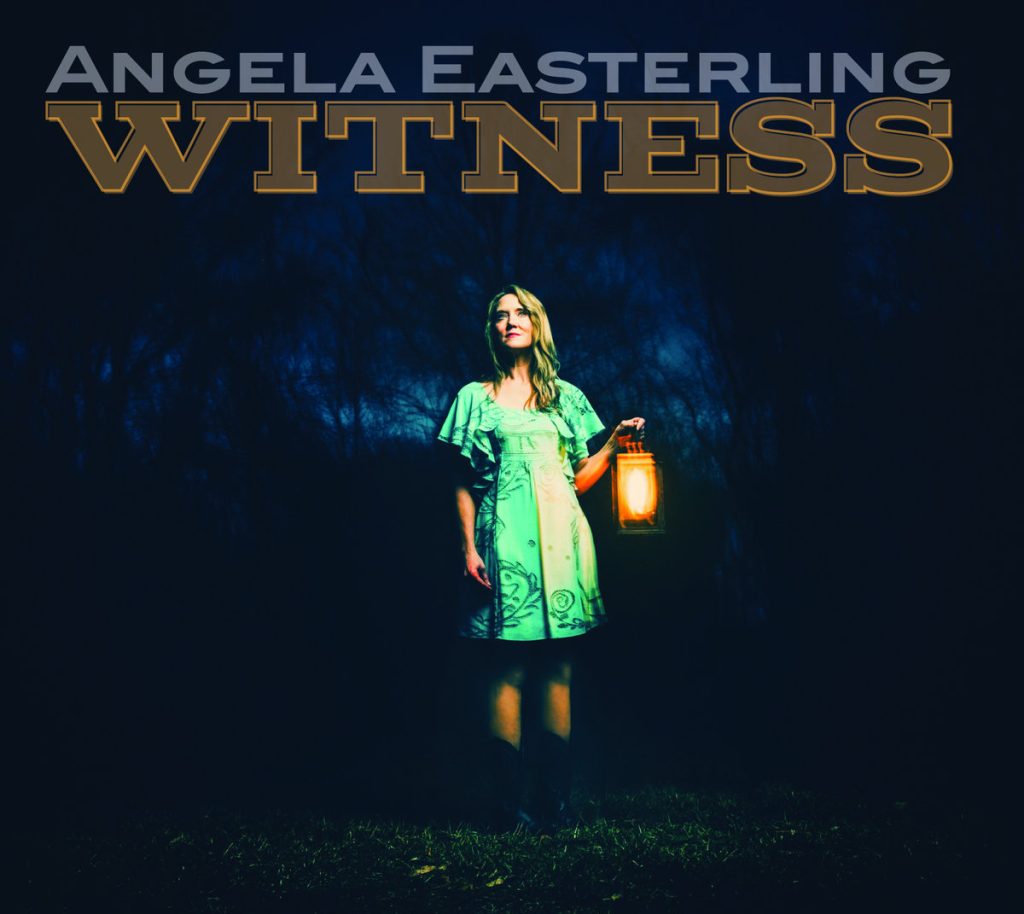 The opening track of Witness starts sparely, with Angela Easterling's aching, crystalline vocals ascending over Brandon Turner's Rusty Young-like lap steel guitar licks. The song builds layer by layer, evoking the exquisite pain of looking back folded into the clear-eyed embrace of moving forward. Easterling's arresting vocals bathe our hearts in cascading phrasing and heart-on-the-sleeve clarity and purity. Her vocals are part Loretta Lynn, part Nanci Griffith, and part Emmylou Harris.
The perfect hoedown song, "Keep Your Head Down, Johnny" canters rambunctiously, scampering over Turner's lightning-fast guitar picking, David Rice's fleet fiddling, and Ted Lucktenberg's mandolin runs. Fayssoux Starling McLean's gorgeously phrased harmonies add substantial fullness to the dance hall joyousness of the song.
The sparse beauty of "Home" touches the heartstrings with its warm harmonies and circling guitars — Turner's guitar solos on the instrumental bridge call to some of those by David Lindley on Jackson Browne's early albums — while the brightness of the country crooner "Halfway Down" belies the hard emotional truths of the lyrics, which sing of America's ready acceptance of gun violence, especially in mass shootings. We lower the flags "halfway down" after such an event, but it doesn't take too long for it to become part of the fabric of our lives, and we raise the flags again until the next shooting.
Easterling rocks on the title track, a romping paean to our ability to bear witness to the truth not simply as observers but as those who see the lasting scars seared into our souls. Easterling's version of Woody Guthrie's "Deportee (Plane Wreck at Los Gatos)" captures the song's poignance, and she channels Griffith on this song. The album closes with the quietly swirling guitars and vocals of "Grow Old," an ode to the joy of living into a long life with a child or a lover.
Easterling ought to be better known. Her evocative singing and her ability to pull every emotion out of a song's lyrics, as well as her ingenious songwriting, is on full display on Witness, so perhaps this album will make her a household name.
Angela Easterling's Witness came out Oct. 28.
---