ALBUM REVIEW: Ally Venable Rocks the Blues on 'Real Gone'
---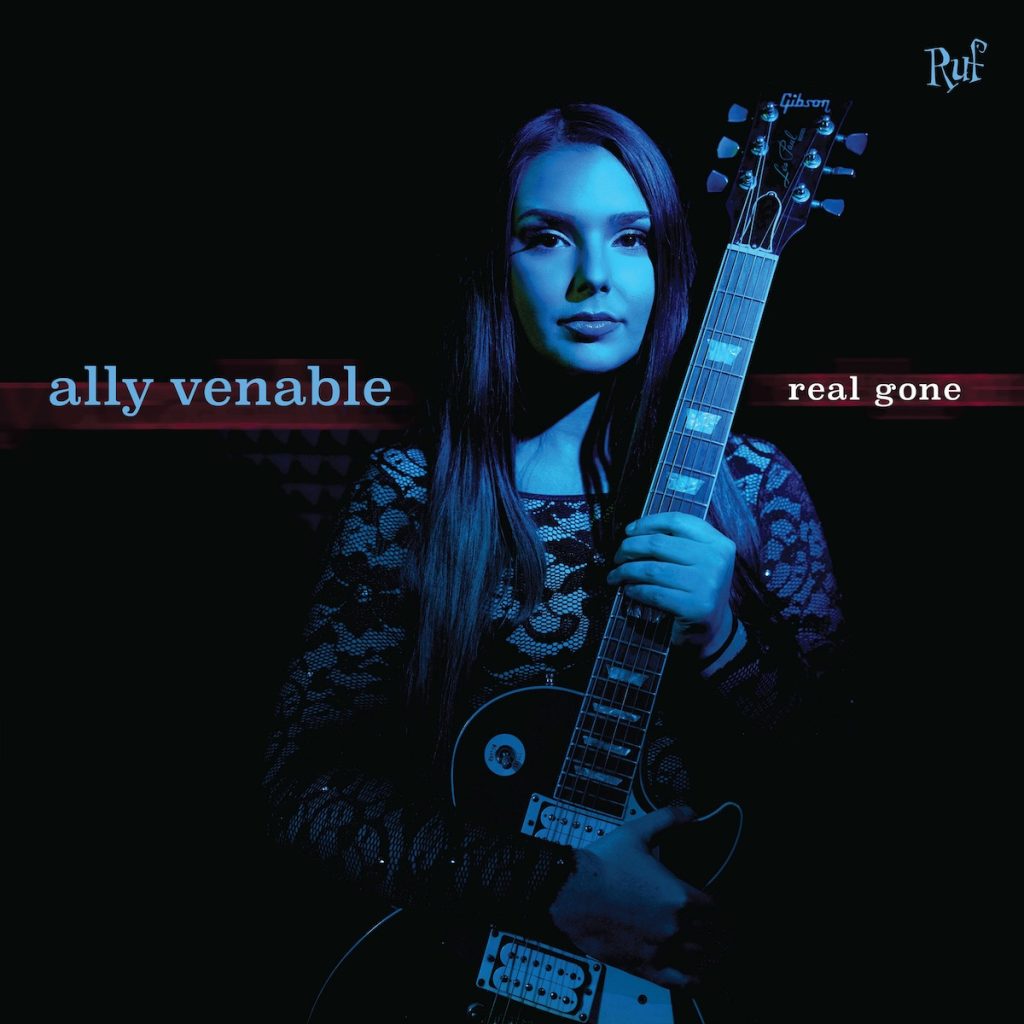 On her smokin' new album, Real Gone, blues guitarist Ally Venable tears up the joint with her scorching leads and gritty vocals. Her straight-to-the-bone playing and songwriting show why Guitar World named her as one of the Top 15 Young Guns Making the Gibson Les Paul Cool Again in 2022. The Texas blues rocker charges hard along the road paved for her by Z.Z. Top and Stevie Ray and Jimmie Vaughan, but she plants her own musical signposts with her crisp, never-rush-a-note lead guitar runs. Her band, EJ Bedford on bass and Isaac Pulido on drums, lays down a steady backbeat, and Joe Bonamassa and Buddy Guy join her on the album on separate songs.
Real Gone launches with the jet-fueled title track, a propulsive blues rocker whose blazing guitars lift the song into the sonic stratosphere. Venable's energetic playing gets listeners up and moving from the song's first riffs and never lets up. "Going Home" showcases Venable's soaring vocals; her commanding use of the wah-wah pedal produces an echoing British blues-rock sound characteristic of Cream and Foghat.
Joe Bonamassa guests on the slow-burning "Broken and Blue" — sonically reminiscent of Creedence Clearwater Revival's "I Put a Spell on You" — which features his sizzling lead riffs on the instrumental bridge and again reveals Venable's transportive vocals.
"Don't Lose Me" funks it up, while "Any Fool Should Know" is a soulful ballad that features Max Abrams' smooth sax and Steve Patrick's swinging trumpet. Guy joins Venable on the joyous, straight-ahead, call-and-response "Texas Louisiana," and the two trade hot licks on the instrumental bridge. Venable slows it down on the 12-bar blues "Blues is My Best Friend," and her stinging leads take listeners deep into North Mississippi style of the blues.
Real Gone, Venable's fifth solo album, reveals a guitarist, singer, and songwriter playing at the top of her game, delivering sizzling guitar riffs and towering vocals on songs that demonstrate her ability to cover every style of blues with stunning bravado.
Ally Venable's Real Gone is out March 24 on Ruf Records.
---