ALBUM REVIEW: Allison de Groot and Tatiana Hargreaves Mesmerize With Banjo and Fiddle
---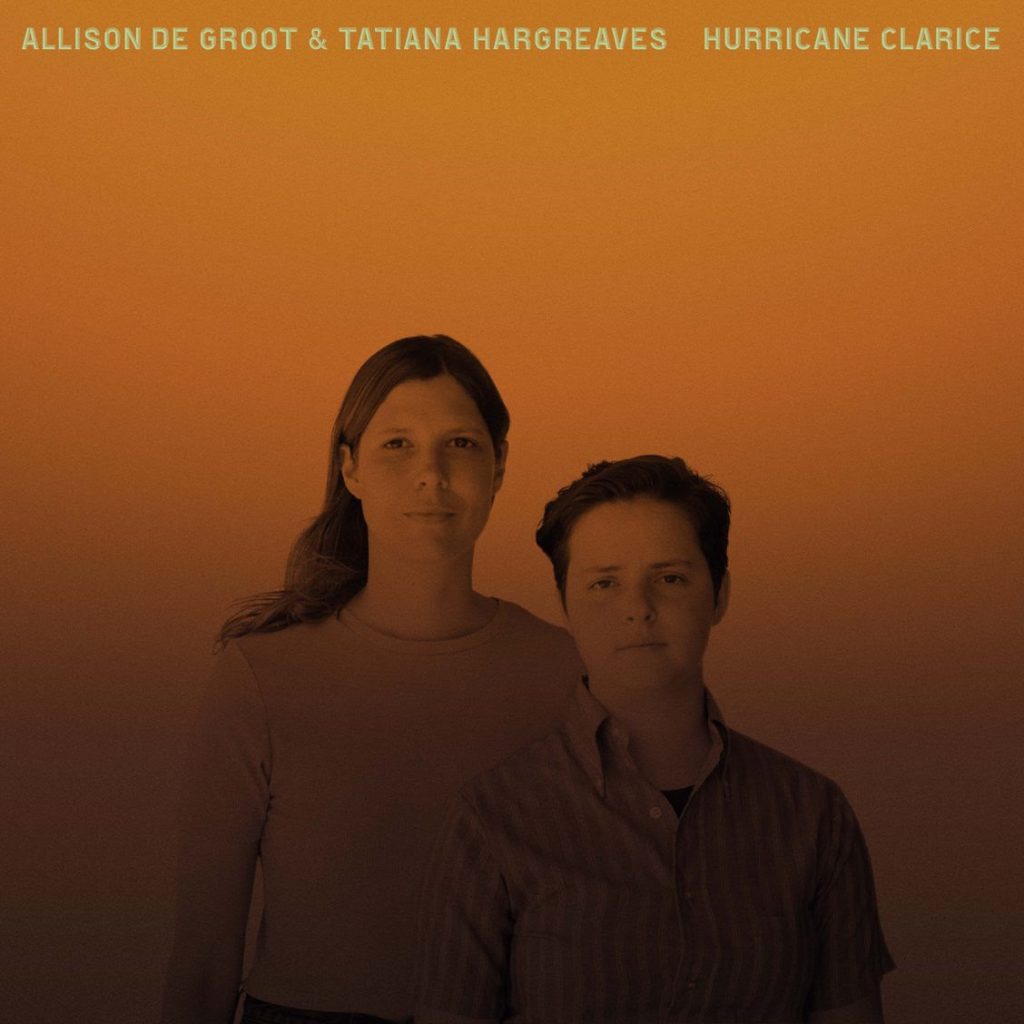 Anyone who has ever listened to a classical Indian raga knows the feeling: A little way into the performance you stop listening to the individual performers and get swept up into a dreamy musical trance.
The same trippy effect can come from what otherwise would be stringband old-timey Americana. At least it can when Allison de Groot and Tatiana Hargreaves get going on their new album, Hurricane Clarice. While a good portion of the tracks are what you would expect from a traditional banjo and fiddle performance, the duo also throws in instrumentals that mesmerize in the most splendid manner.
Chief among these is "Wellington," a slow droning (in the best sense of the word) number that highlights Hargreaves' soaring fiddling while it is held steady by de Groot's plucked and strummed banjo. It was written for de Groot's grandmother, who lived in an apartment of that name in Manitoba.
The effect can also be found at a more frenetic pace in "Ostrich with Pearls," which features the voices of Hargreaves' two grandmothers and de Groot's mother coming in and out of the performance. Again, the banjo and fiddle combine over time to transform the listener to a different plane.
The artists recognized what they were doing. "I feel like playing traditional music is similar to reading science fiction or magical realism," Hargreaves says in the album notes.
This is not to say that Hurricane Clarice is all about musical trances: The album is also full of old-time songs you might expect to hear on a rural porch. The subject matter is somewhat different, however, touching on the foolishness of touring and the polluting of rivers.
A standout in this genre is Roy Acuff's "Every Season Changes You," which addresses the rarely raised issue of seasonal depression. In this version, a woman sings about how her partner's mood swings widely at different times of the year.
Like the weather, your heart changes with each season
Springtime, summer, fall and winter too
Though I know I'll never understand the reason
I still wonder why each season changed you
It is thought-provoking as well as entertaining.
As an album, Hurricane Clarice manages to capture the feeling of live music with studio sound quality, thanks to producer Phil Cook. To achieve this, the team performed two full sets of the music in the studio each day for four days, only listening back at the end.
The result is a fine album of quality string band performances — with the option of a transcendent musical trance or two should you need it.
---